Kimchi is pickles that made out of favorite vegetable, salt, red pepper, salted fish guts, and garlic. It's fermented so tastes little sour. Depending on the amount of red pepper, it gets a little bit spicy or can be really hot. There are various kinds of pickles in Japan, but I like kimchi the best!
I was thinking about the miso soup with kimchi, and decided to have combination of kimchi and natto which is great.
This combination is popular and so delicious as a side dish of rice. Also this two materials are very useful for the intestinal environment because of lactic acid bacterium.
I think miso makes kimchi mild and nice. Let's try new recipe with my favorite pickles!
【Recipe (2 servings)】
Ingredients
1 oz miso paste (fermented soybean paste)*1
1 teaspoon dashi granules*2
3 oz kimchi
1.5 oz natto
2 oz tofu, Diced
1-2 teaspoons green onion, Minced (for topping)
1.7 cups (400ml) water
*1 Feel free to adjust the amounts of miso paste to your liking.
*2 If miso paste already contains dashi, don't need dashi granules.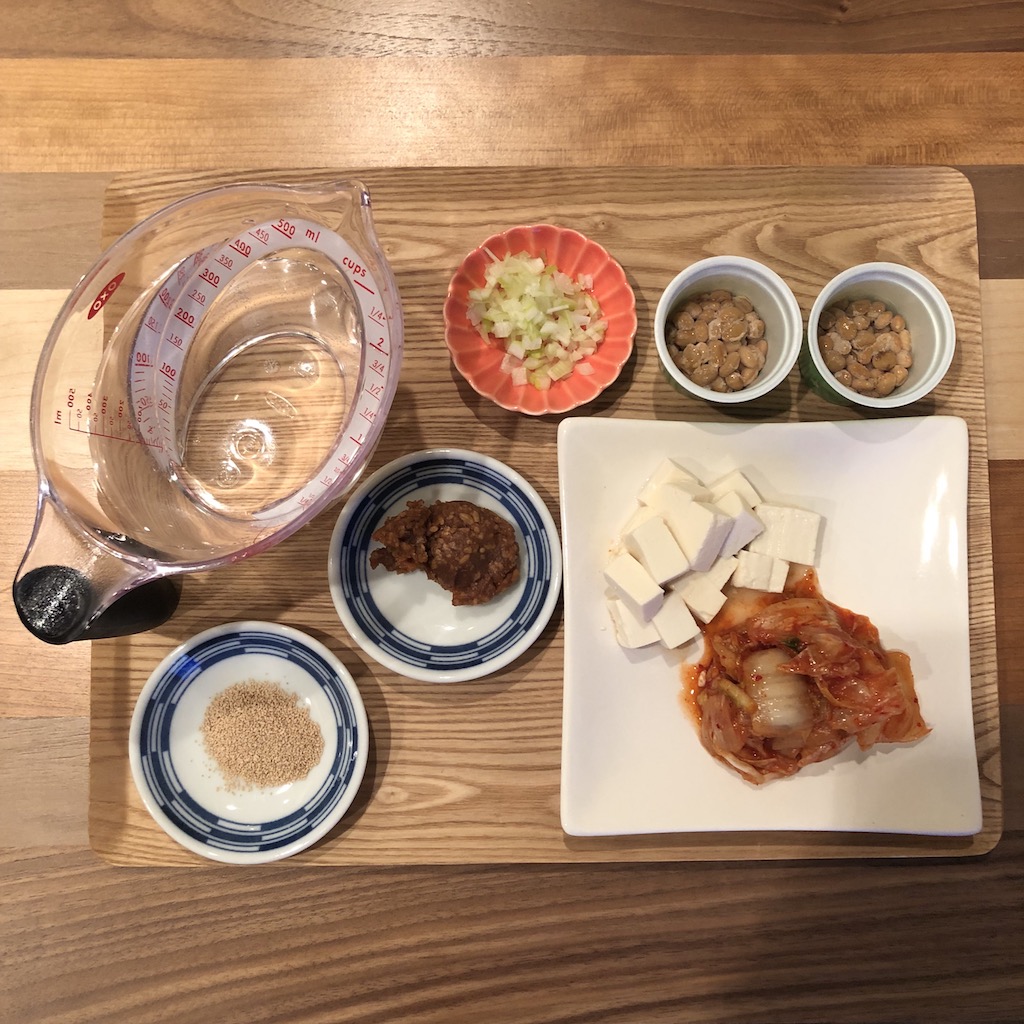 Directions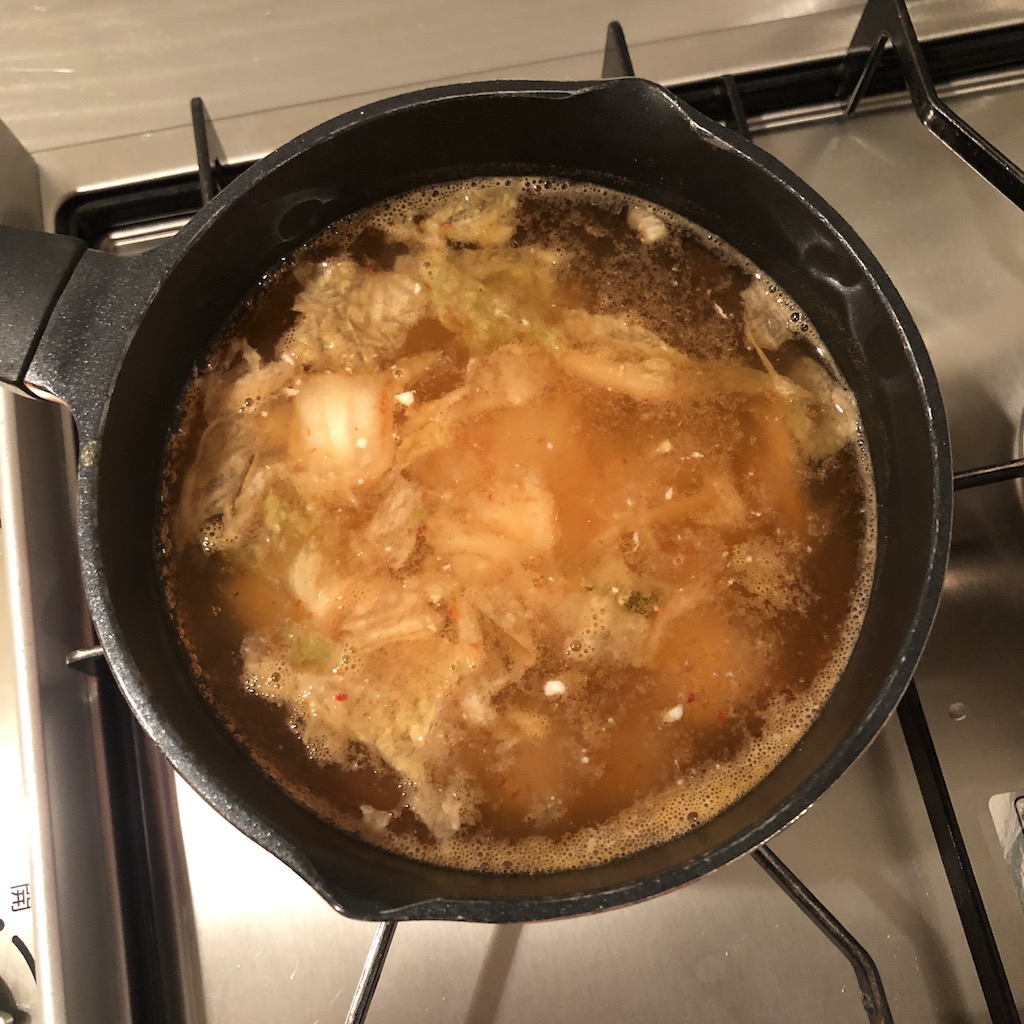 1. Add kimchi, tofu, and dashi granules into boiled water and simmer for 1-2 min.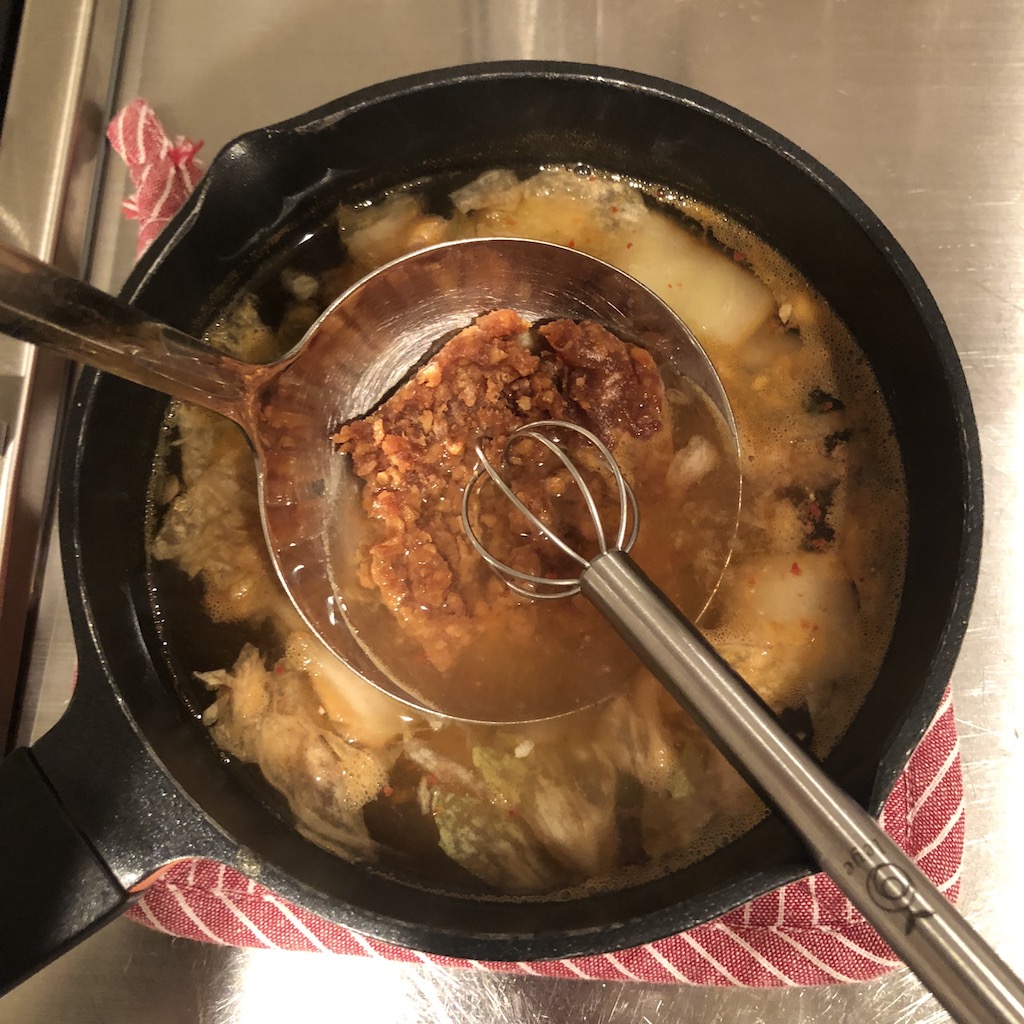 2. Add miso paste and stir until miso is completely melted.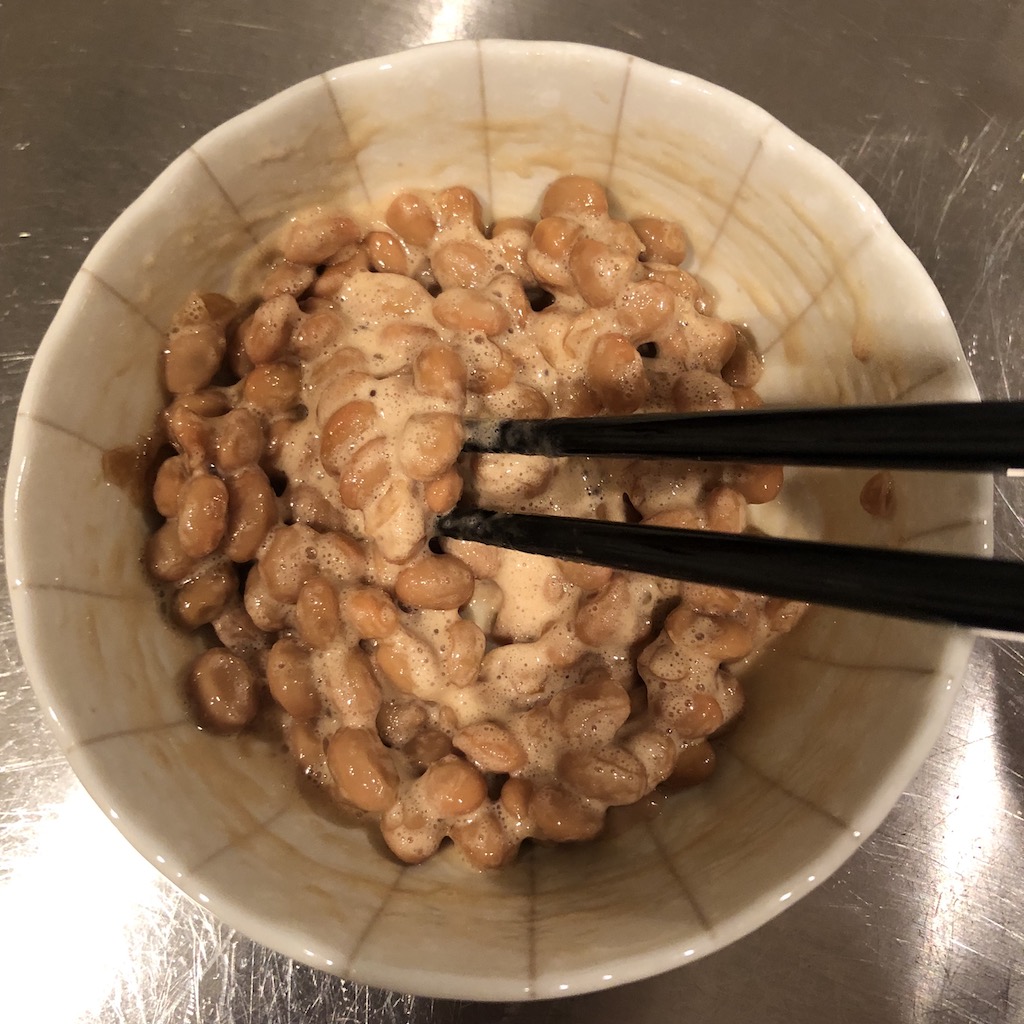 3. Stir natto well. (You can add accompanying sauce and mustard paste).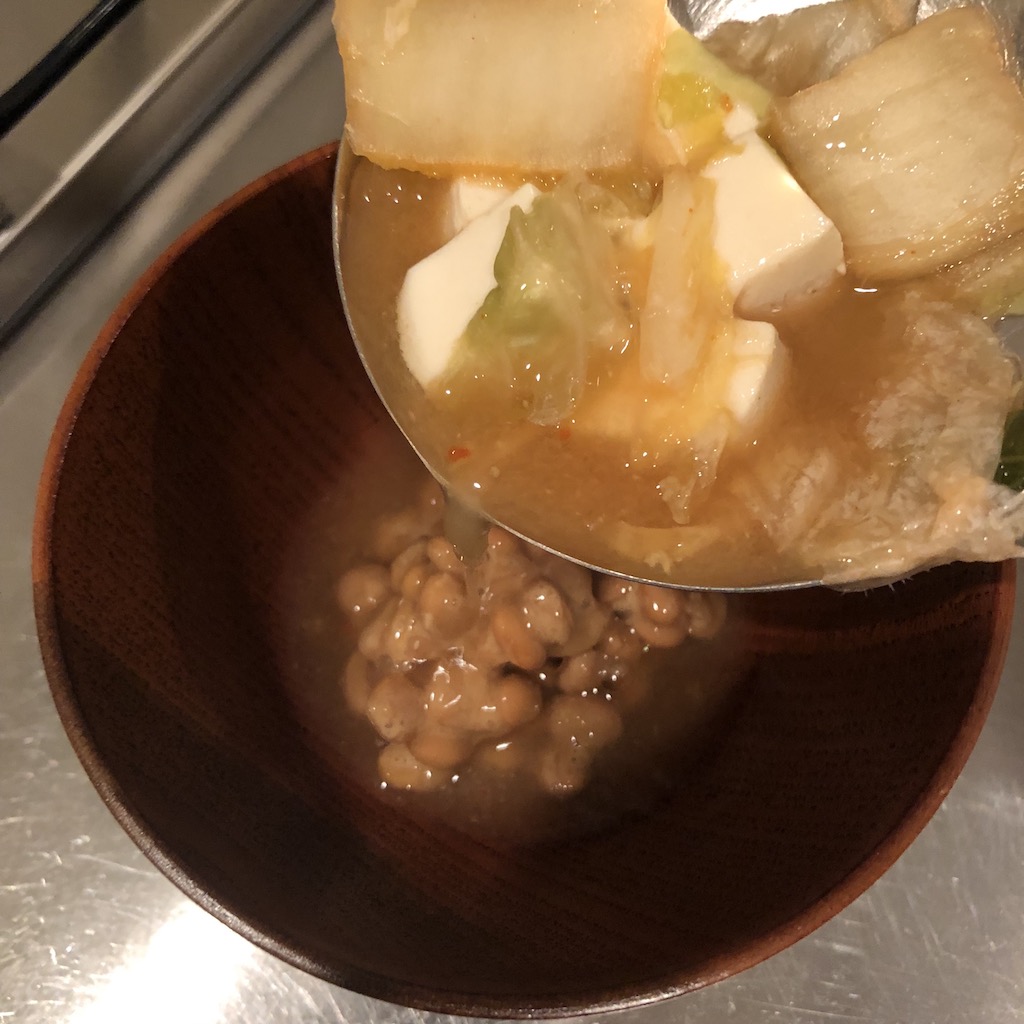 4. Put natto in a bowl, and pour soup. Sprinkle green onion to your liking.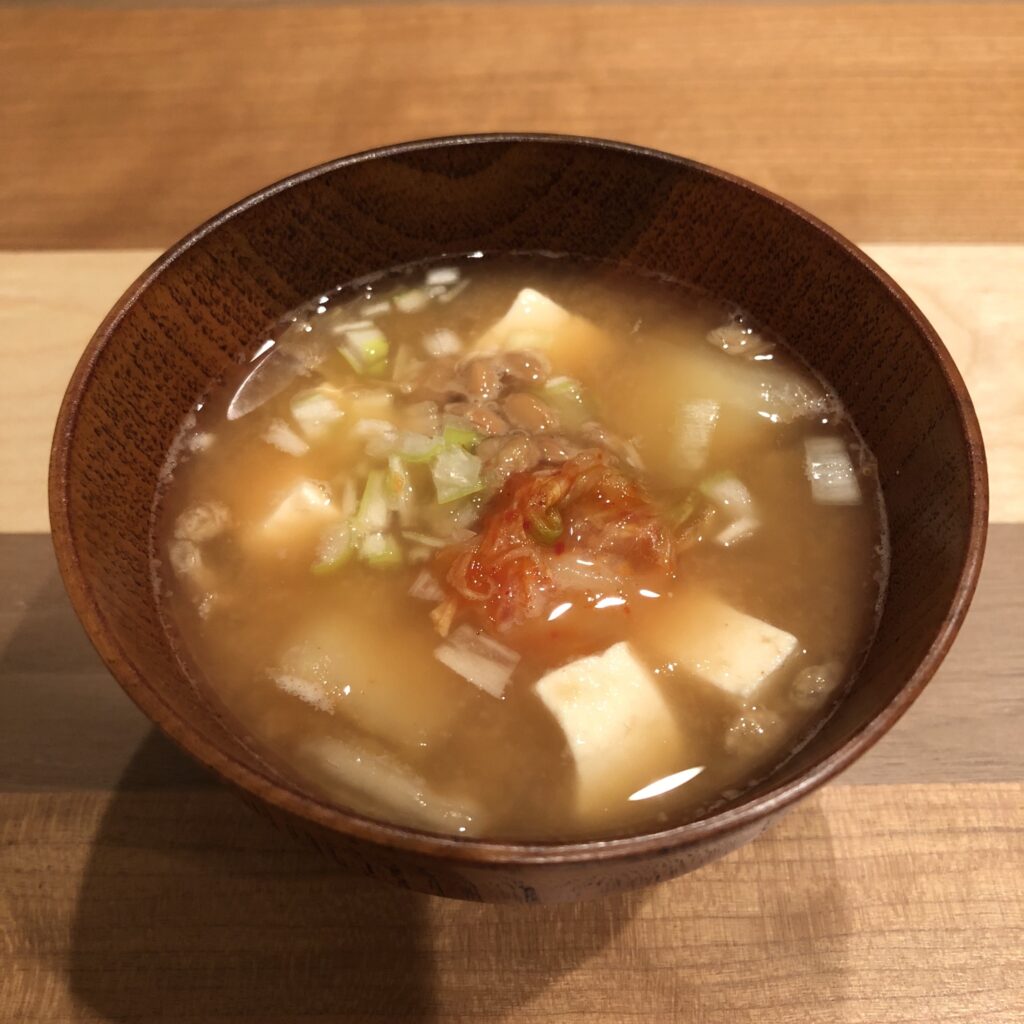 Ready to eat!
Japanese people hardly heat kimchi, but actually heated kimchi in the miso soup tastes wonderful!
It tastes like a kimchi hot pot (kimchi nabe). I really liked the fusion of three fermented food: miso, kimchi, and natto.
Enjoy your miso soup!