Have you been to sushi restaurant in Japan?
I think most of tourists eager to find great sushi restaurant when they visit Japan for first time.
Actually it's not difficult to find good sushi restaurant especially in Tokyo!
If you want to have inexpensive one, I would say conveyor belt sushi is the best place to enjoy delicious, fresh, and reasonable sushi.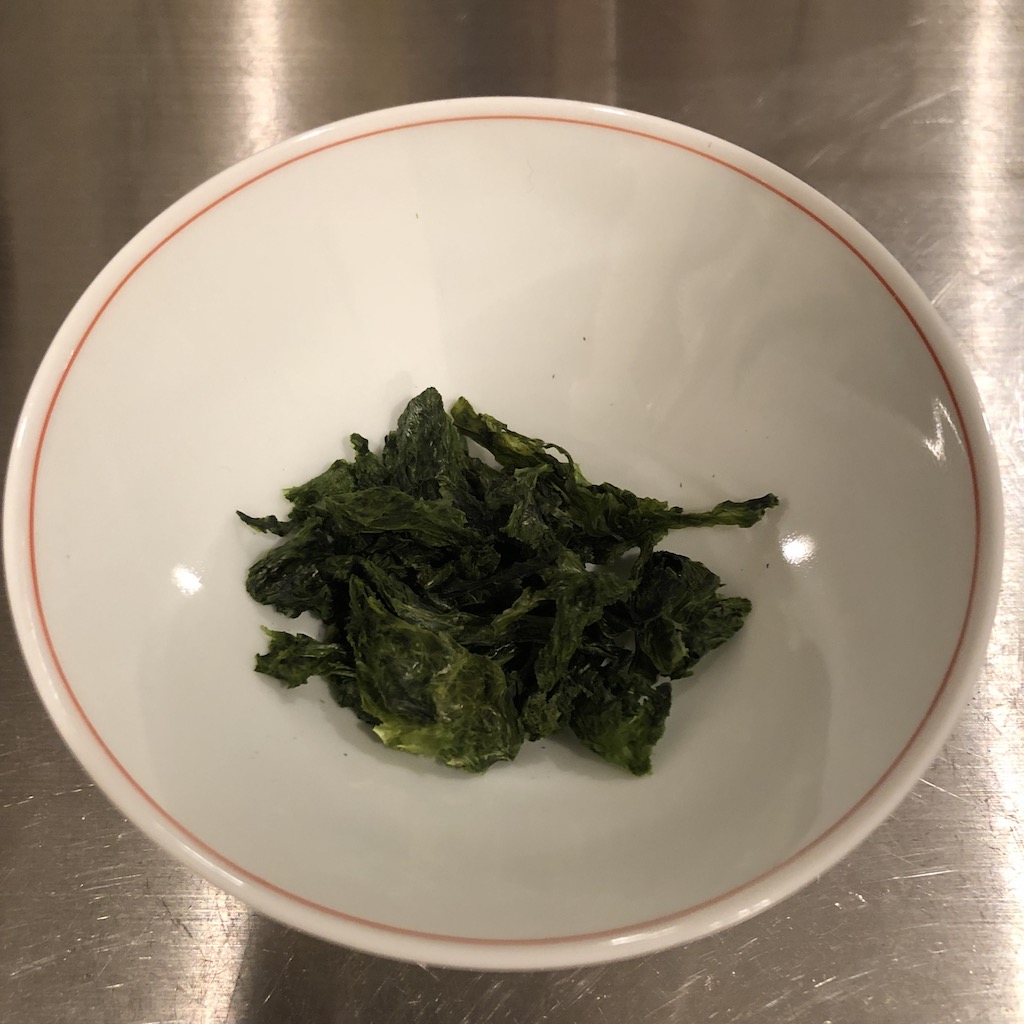 The reason why I mentioned about sushi restaurant is that today's miso soup: SEA LETTUCE miso soup is "the taste of sushi restaurant" for me.
When I visit my favorite sushi restaurant I order it a lot and it matches so well with sushi!
It's first time for me to make SEA LETTUCE miso soup at home, and let's see if I can make the taste similar to the one at the restaurant.
【Recipe (2 servings)】
Ingredients
1 oz miso paste (fermented soybean paste)*1
1 teaspoon dashi granules*2
1 tablespoon dried sea lettuce
3 oz tofu, Diced
2 teaspoons green onion, Minced (for topping)
1.7 cups (400ml) water
(Prepare extra water to reconstitute dried sea lettuce)
*1 Feel free to adjust the amounts of miso paste to your liking.
*2 If miso paste already contains dashi, don't need dashi granules.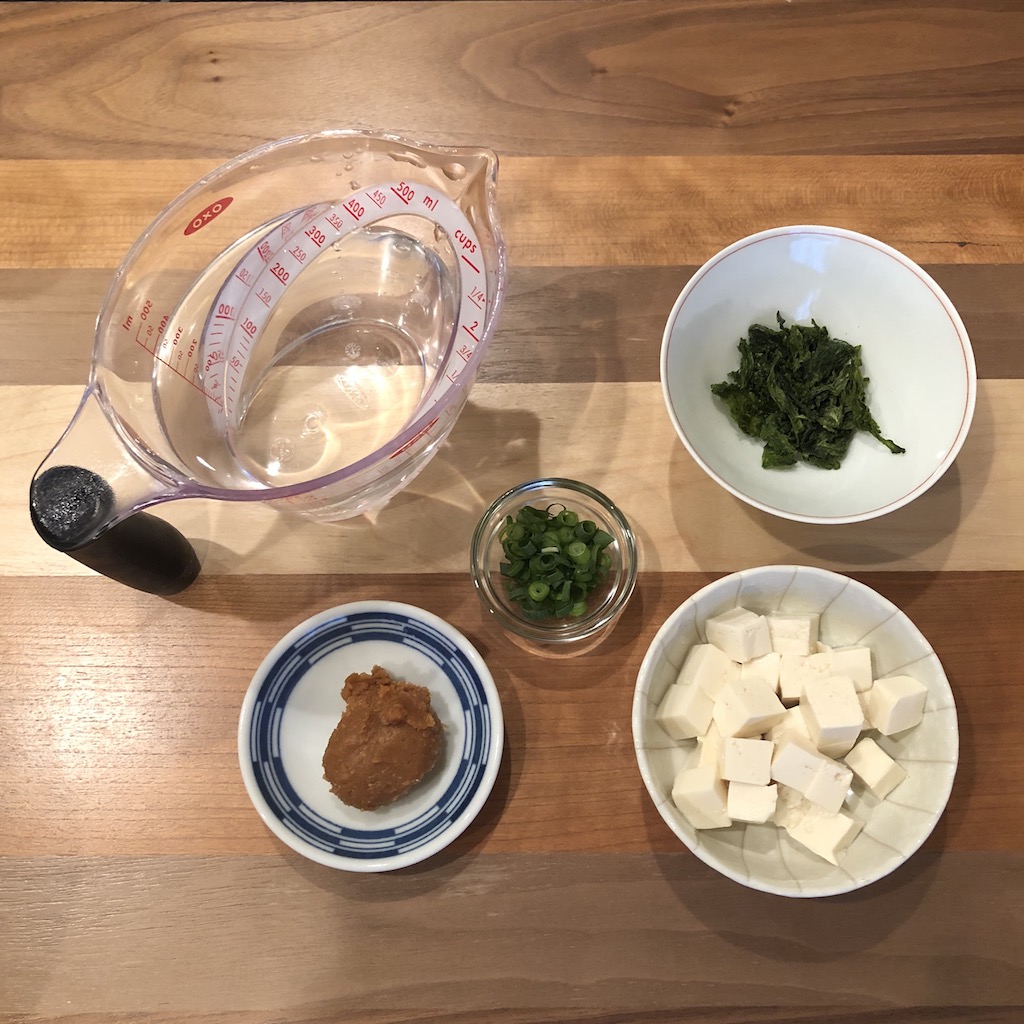 Directions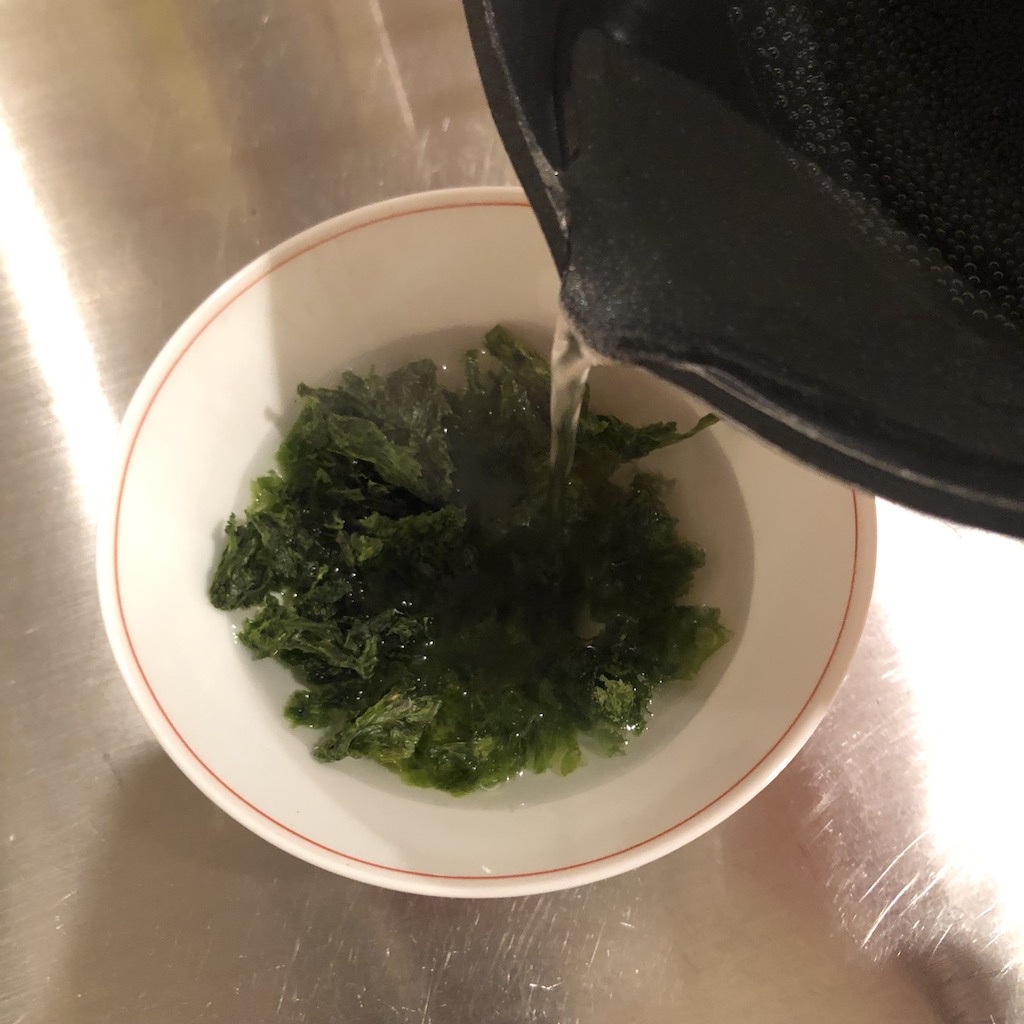 1. Combine dried sea lettuce with boiled water and wait until reconstituted. (takes about 1 min)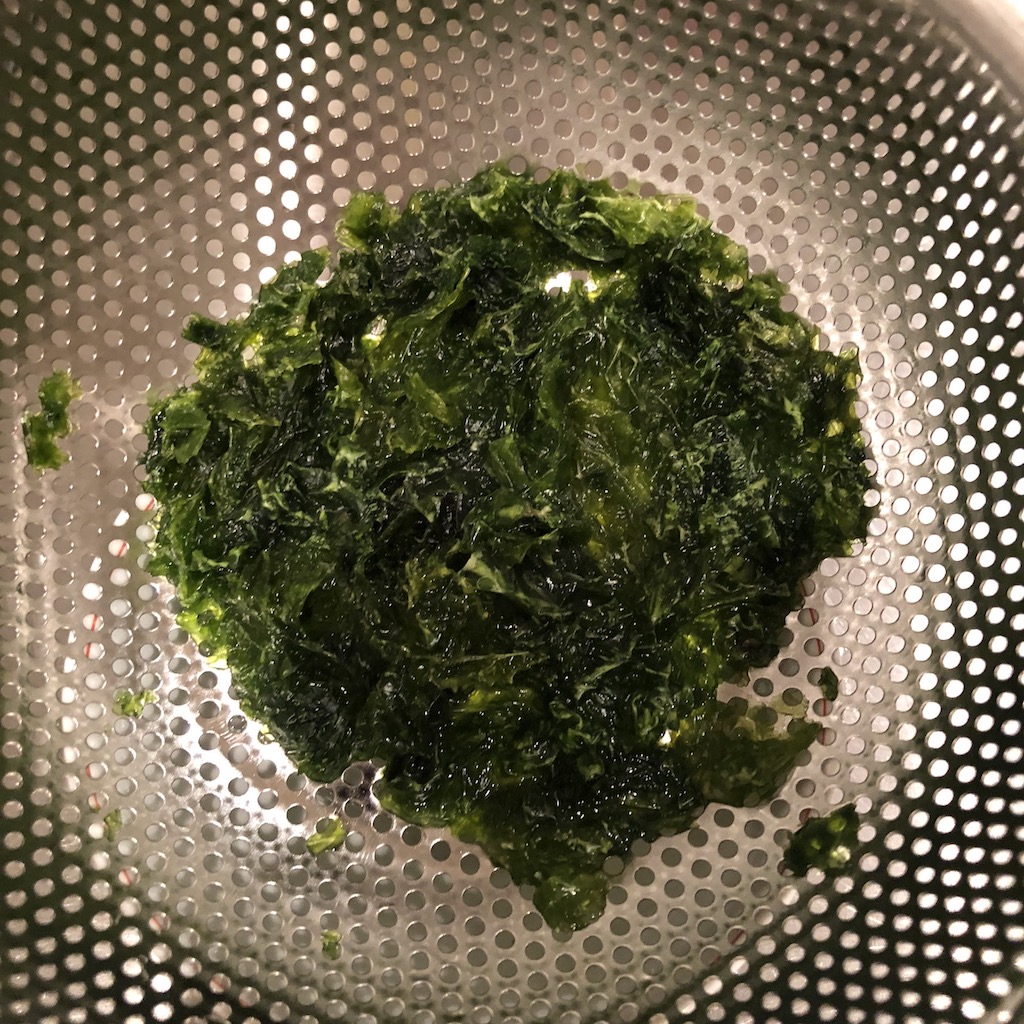 2. Drain in a sieve.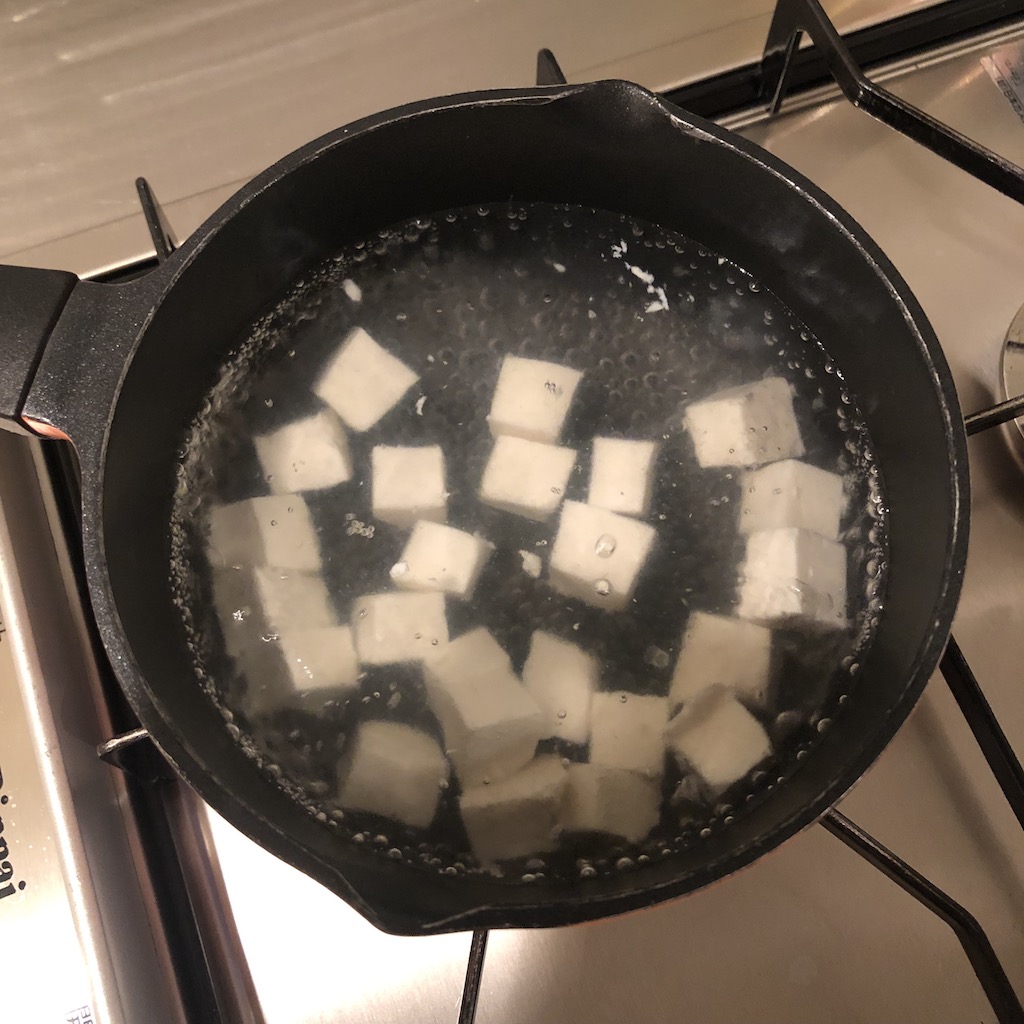 3. Heat water and tofu in a saucepan until it's boiled.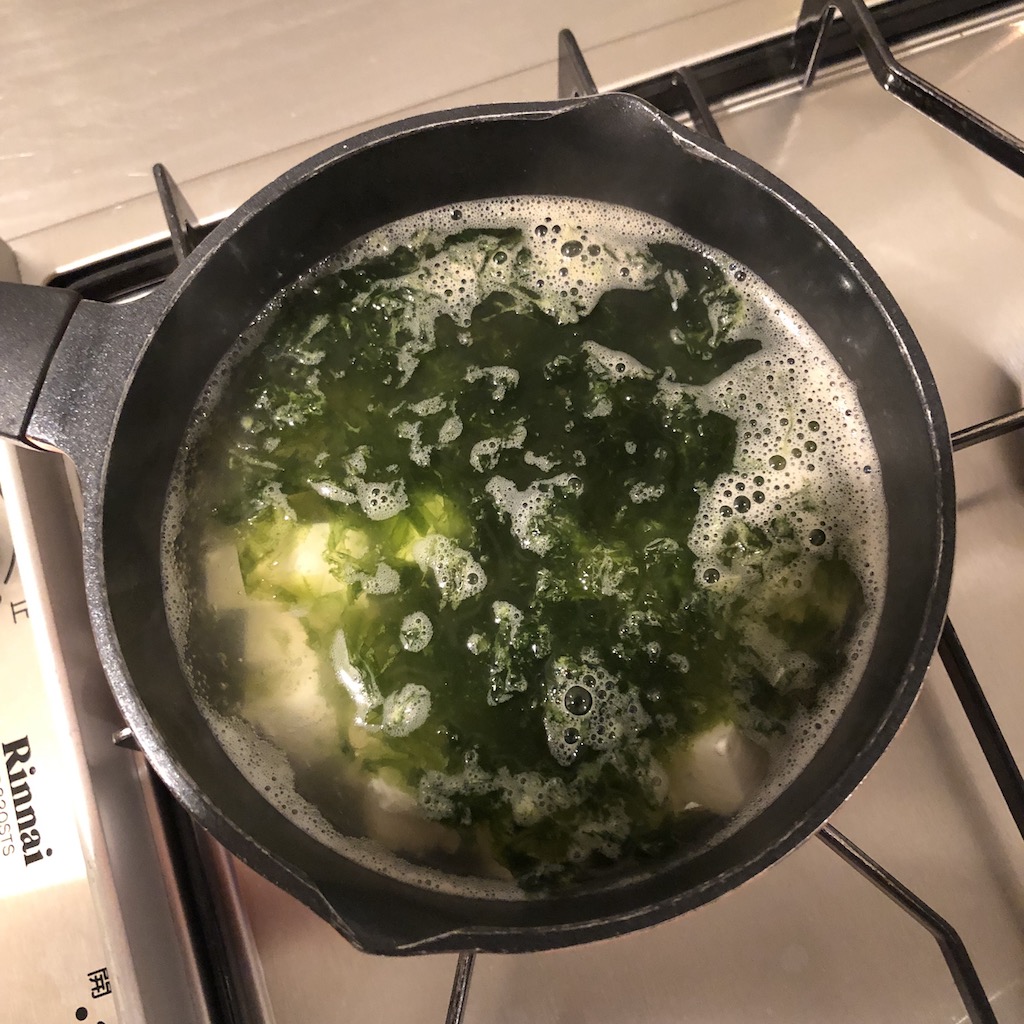 4. Add sea lettuce and dashi granules and simmer for 1 min. Then remove from heat.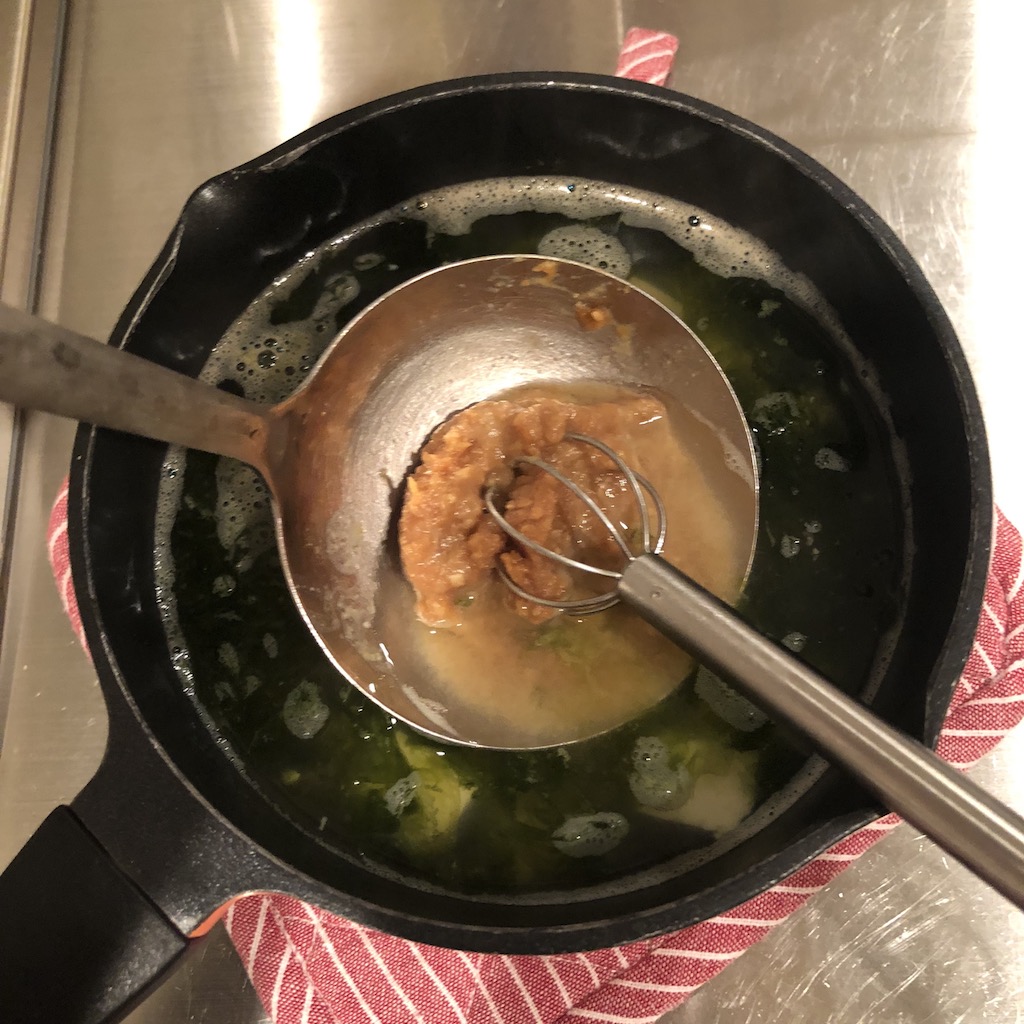 5. Add miso paste and stir until miso is completely melted. Put minced green onion to your liking.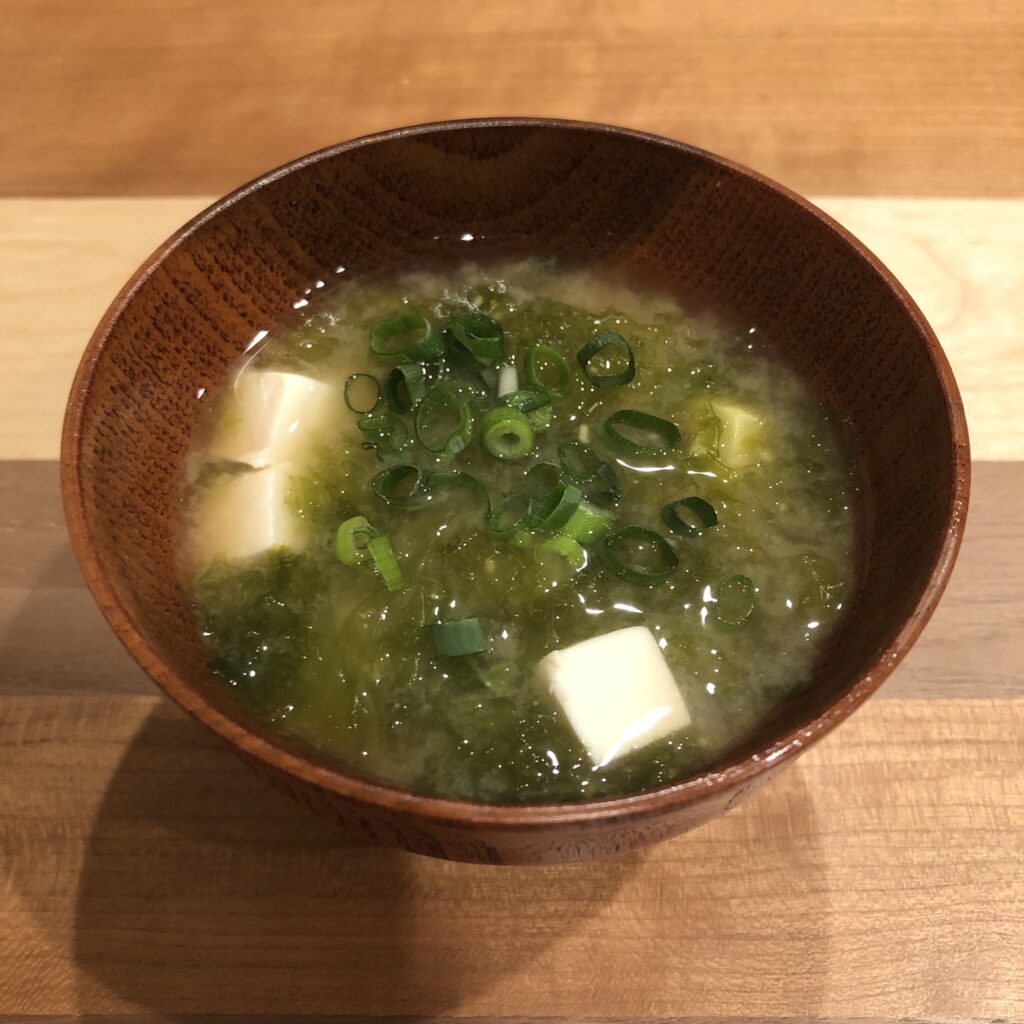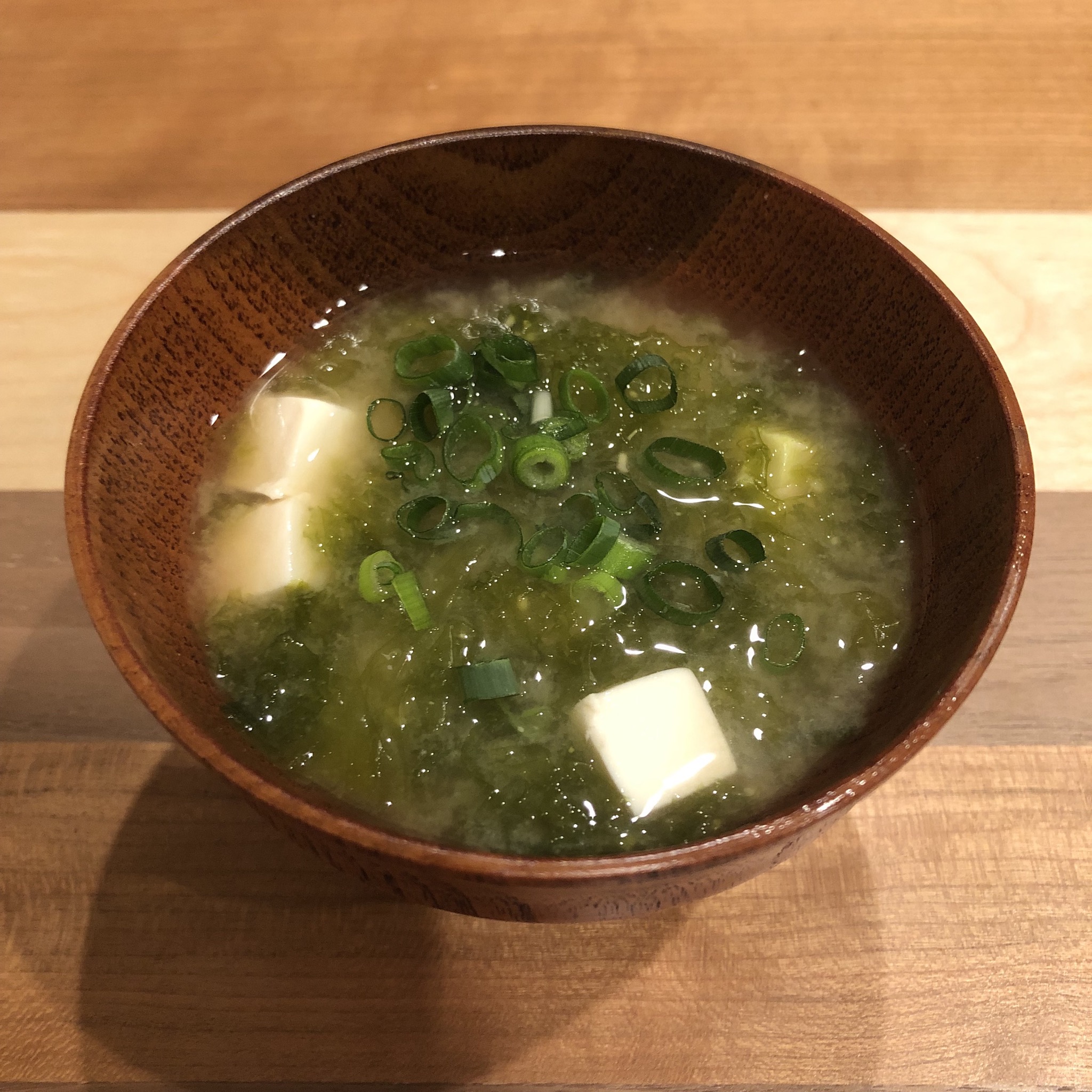 Ready to eat!
It was the first time to use sea lettuce for home cooking, but I really liked this very useful material.
The texture of sea lettuce is more fluffy than wakame seaweed or normal seaweed, and the taste is very nice as the one at sushi restaurant!
I think the taste of sea lettuce is like "high quality seaweed".
Enjoy your miso soup!