Do you like BLT sandwich?
I sometimes make it for lunch. Savory bacon and fresh lettuce and tomato are perfect combination aren't they?
I think most of the people use raw lettuce for dishes. But cooked lettuce is also good in a soup or other dishes. For example, fried rice with lightly cooked lettuce is one of my favorite Chinese food!
I wanted to try miso soup with lettuce today, so I came up with the idea of BLT miso soup. Bacon and miso are definitely compatible, so I really look forward to taste BLT miso soup!
【Recipe (2 servings)】
Ingredients
1 oz miso paste (fermented soybean paste)*1
1 teaspoon dashi granules*2
1 oz bacon, Cut into bite-sized
3.5 oz lettuce, Tear into bite-sized
3 oz cherry tomato
1.7 cups (400ml) water
*1 Feel free to adjust the amounts of miso paste to your liking.
*2 If miso paste already contains dashi, don't need dashi granules.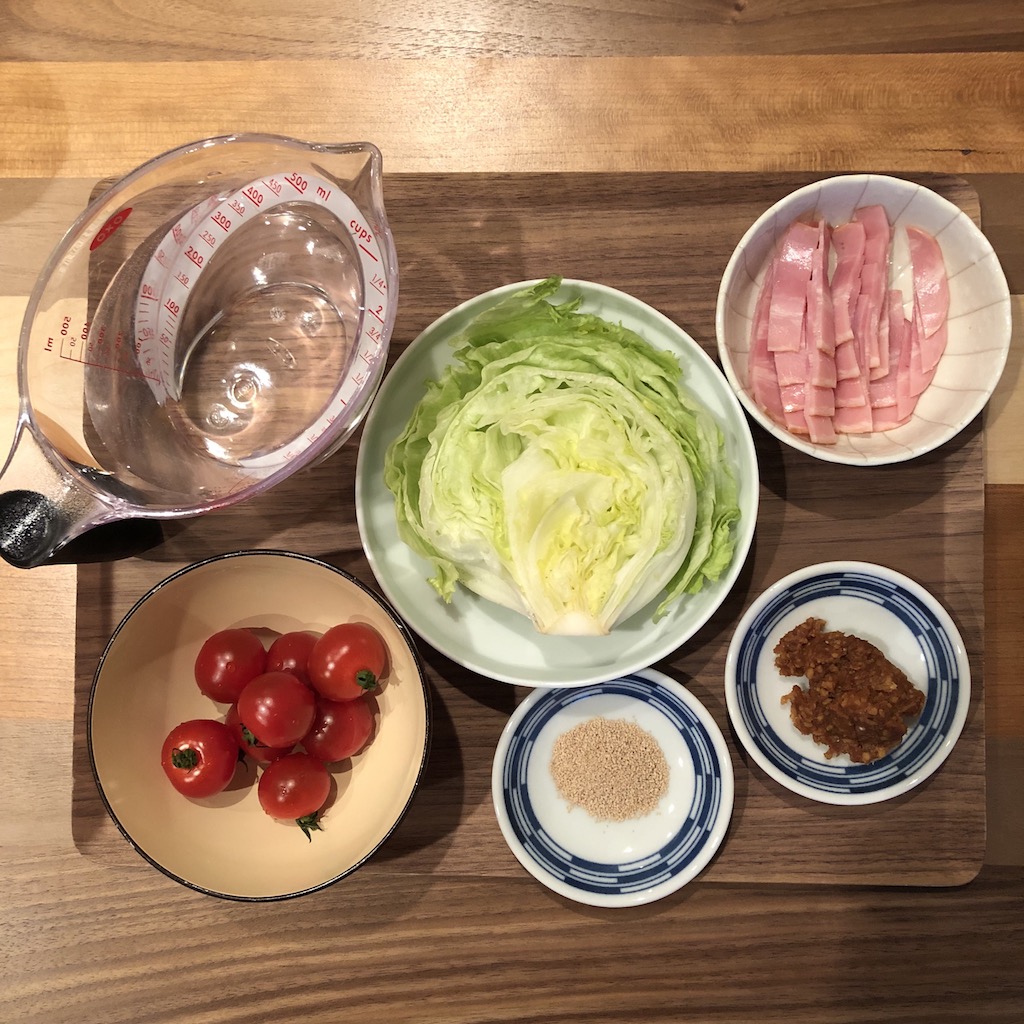 Directions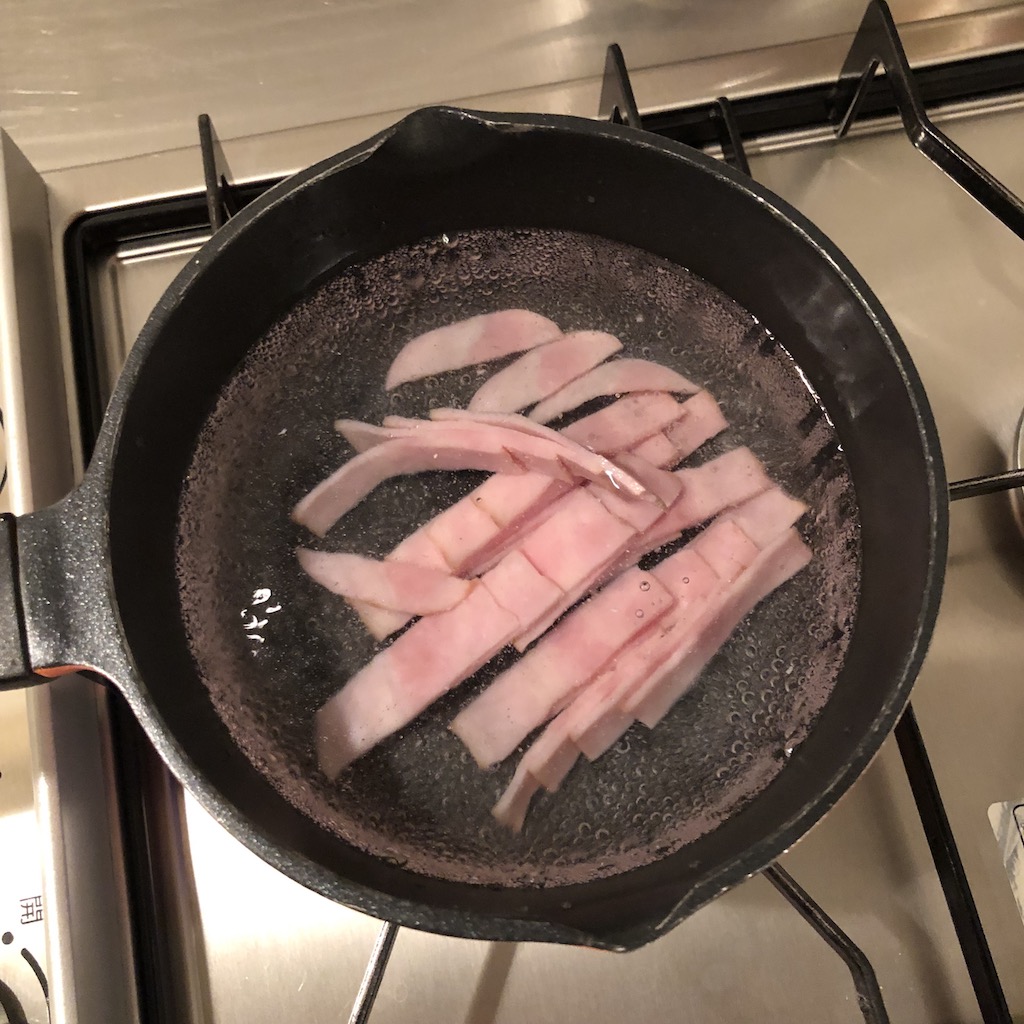 1. Boil the water and simmer bacon for 1 min.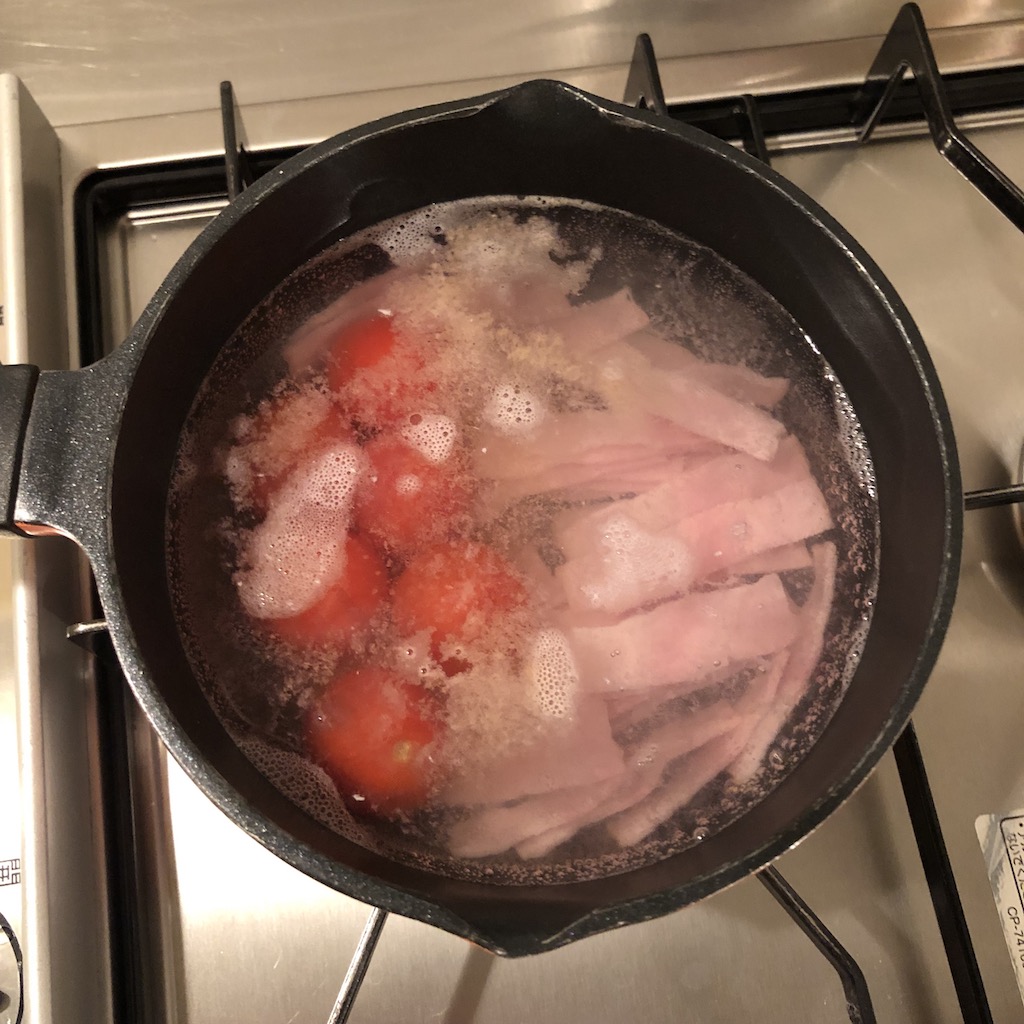 2. Add cherry tomato and dashi granules. Simmer for 1 min on low heat.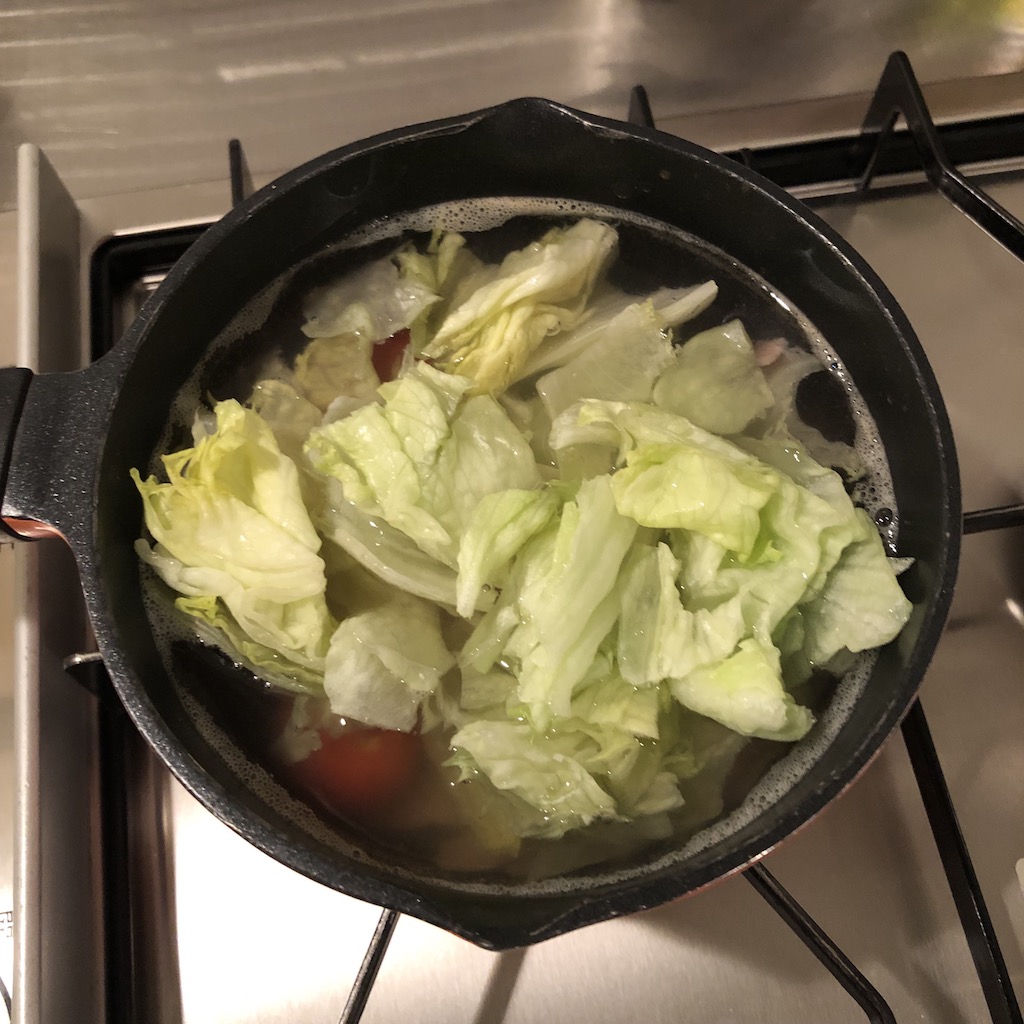 3. Add lettuce.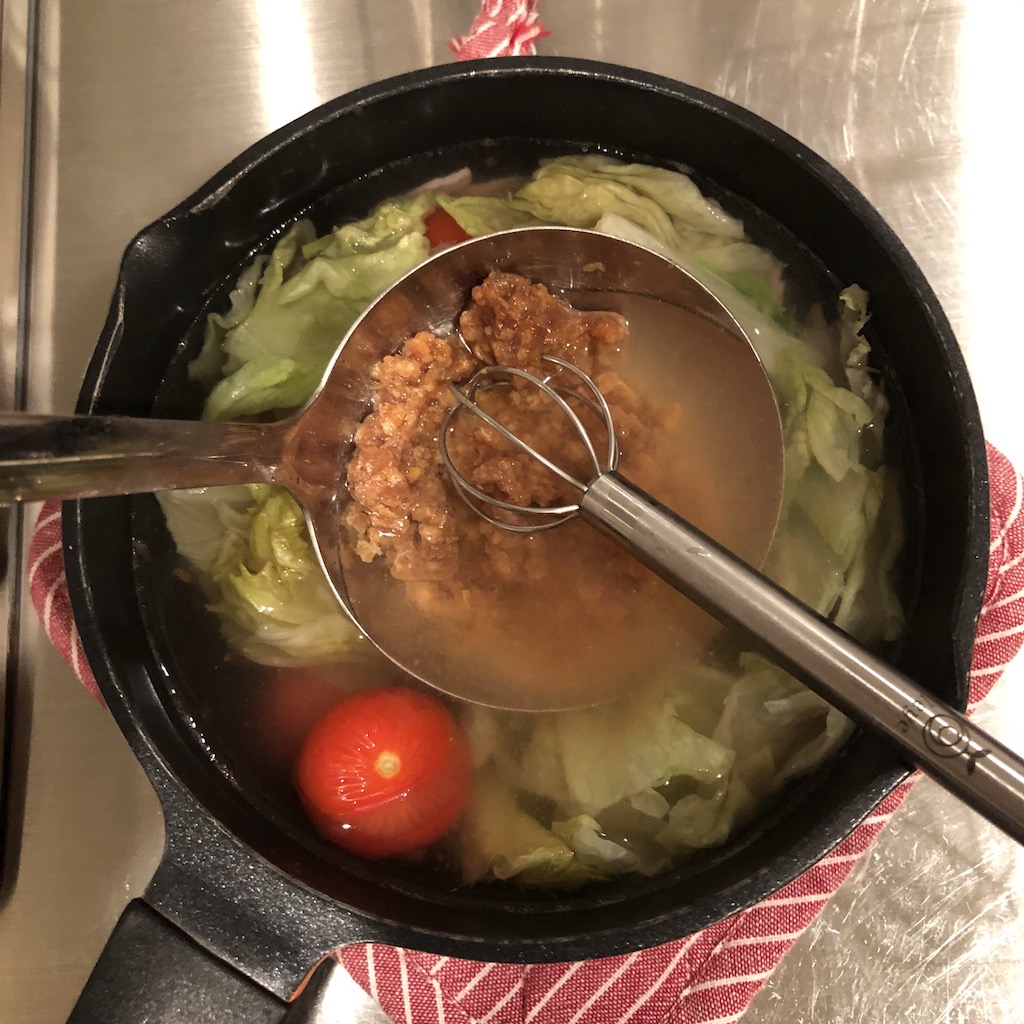 4. Add miso paste and stir until miso is completely melted. (I put cut and raw cherry tomato as toppings)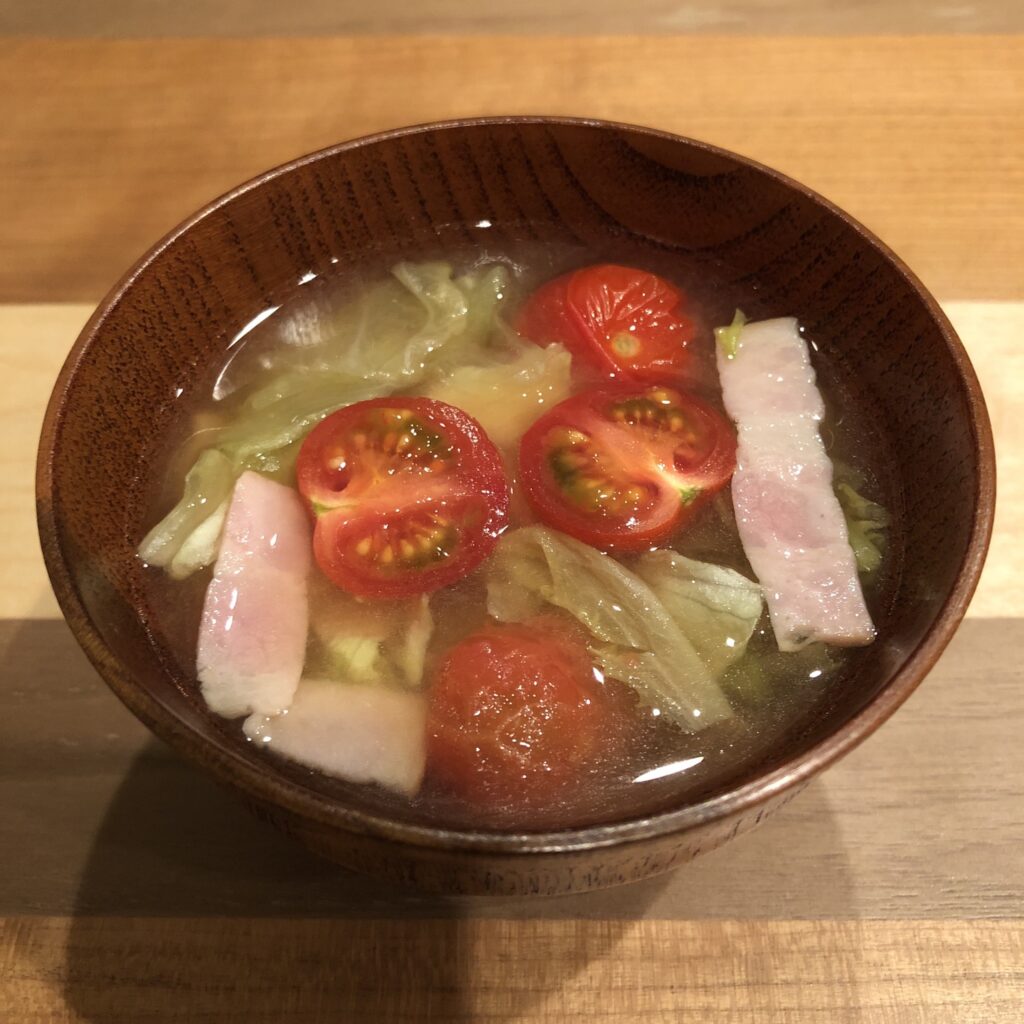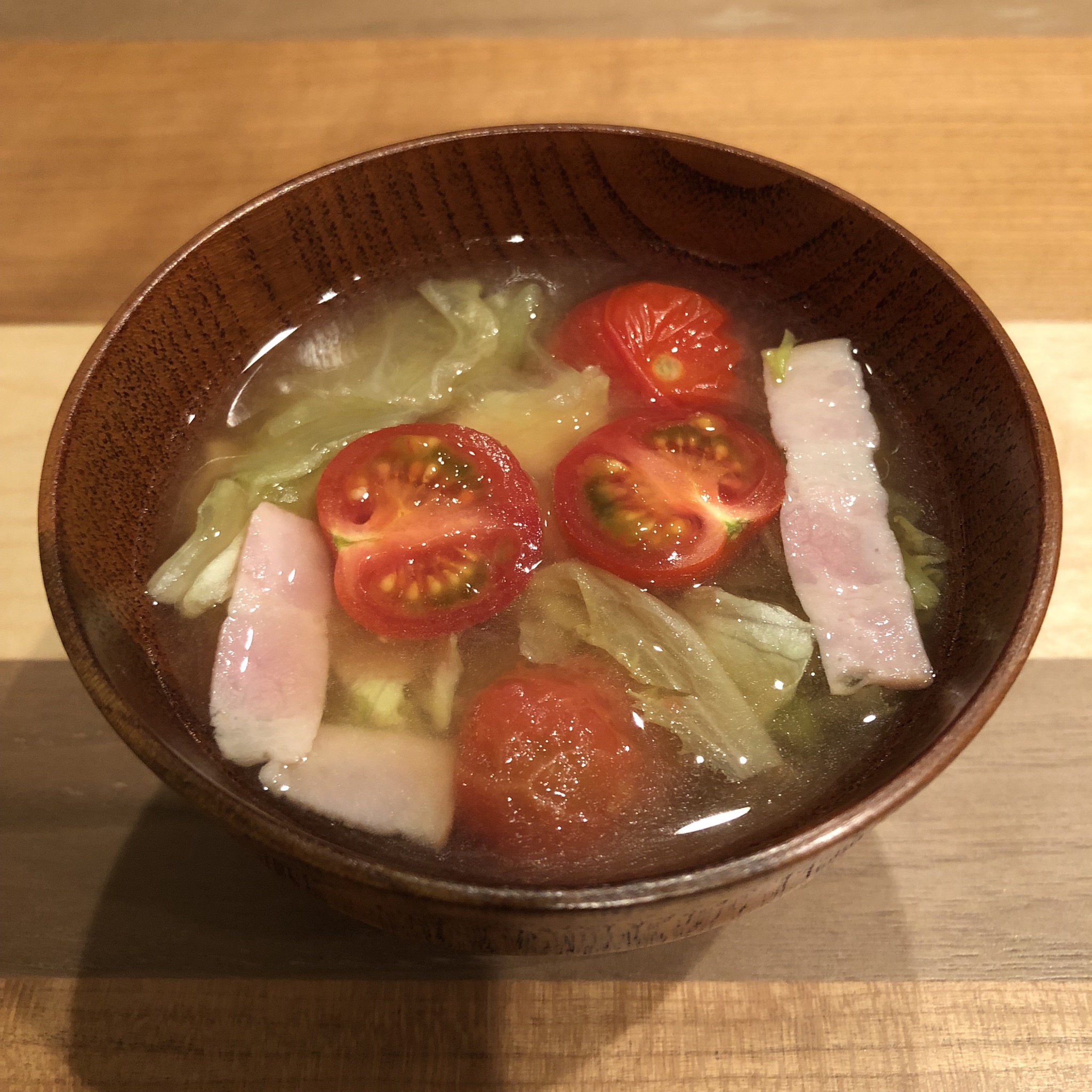 Ready to eat!
BLT miso soup seems like I eat salad and soup at the same time haha.
Actually it tastes excellent! Cherry tomato is little sour but bacon makes it milder.
Of course, normal tomato is fine too. Please use your favorite kind of tomato!
Enjoy your miso soup!