Have you heard of "Hiya-yakko" which is cold tofu topped with dried bonito flakes, minced green onion, and soy sauce?
I guess it is the most popular finger food using tofu, and I am the one who love to eat it with some beer.
When I make the cold tofu at home, any topping is welcomed actually!
I like to put some salt kelp ("shio-konbu" in Japanese), kimchi, myoga ginger (Japanese ginger), and so on.
It is the time to share an arranged cold tofu recipe using okra and miso paste.
Although soy sauce is the only choice for cold tofu's sauce usually, today's special sauce should be another choice from now on. It's a little spicy and has great flavor of garlic!
Sticky and tasty okra is matching so well with this great sauce too.
Please enjoy the new style of Japanese cold tofu!
More recipes for "Okra with miso paste" are below. Please check them out!
OKRA miso soup recipe
ROASTED OKRA WITH MISO MAYONNAISE RECIPE
【Recipe (2 servings)】
Ingredients
6.5 oz tofu, Cut into 2 pieces
2.5 oz okra, Thinly sliced after boiling
1 teaspoon salt
●1 teaspoon miso paste
●1 teaspoon sesame oil
●1 teaspoon soy sauce
●1 teaspoon sugar
●1 teaspoon sweet sake (mirin)
●1/2 teaspoon Chinese chili bean sauce*1
●1/4 teaspoon grated garlic
*1 If you don't have Chinese chili bean sauce, you can use alternate spicy seasoning.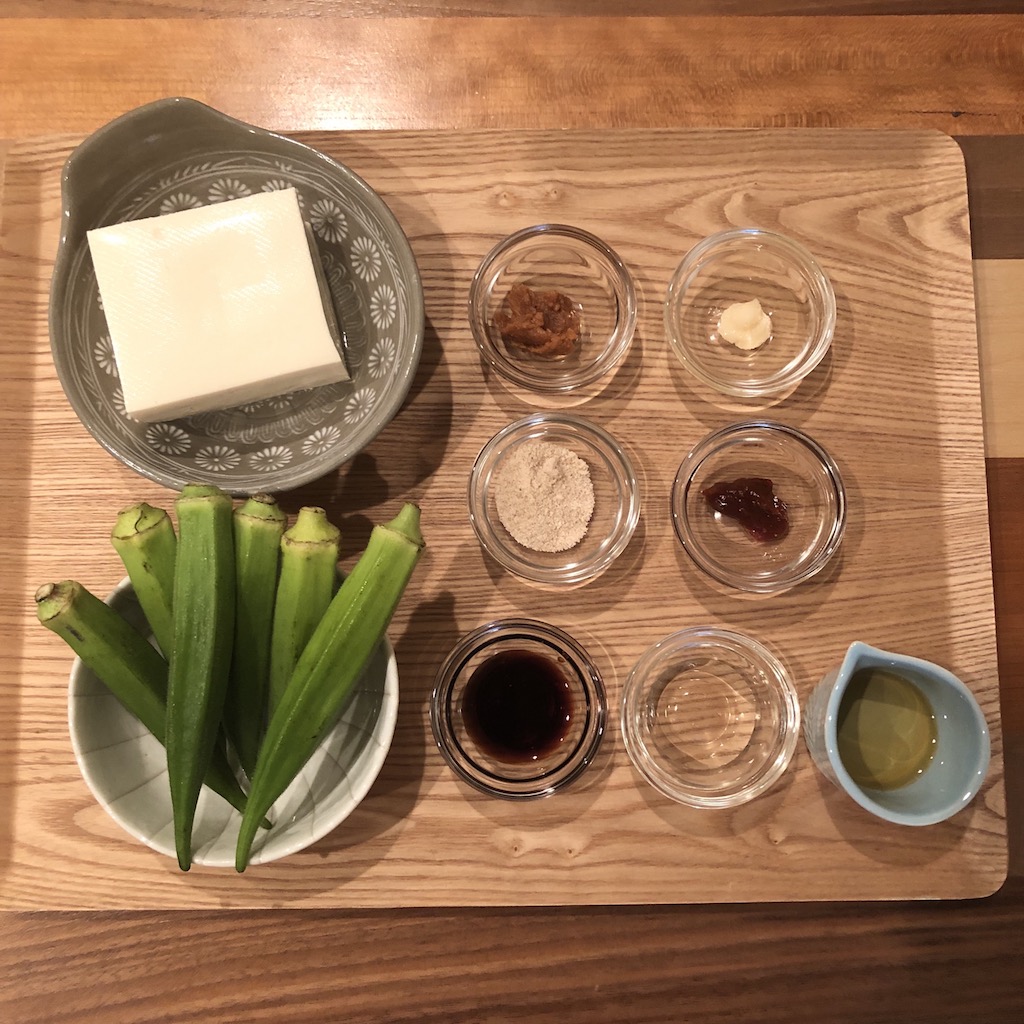 Directions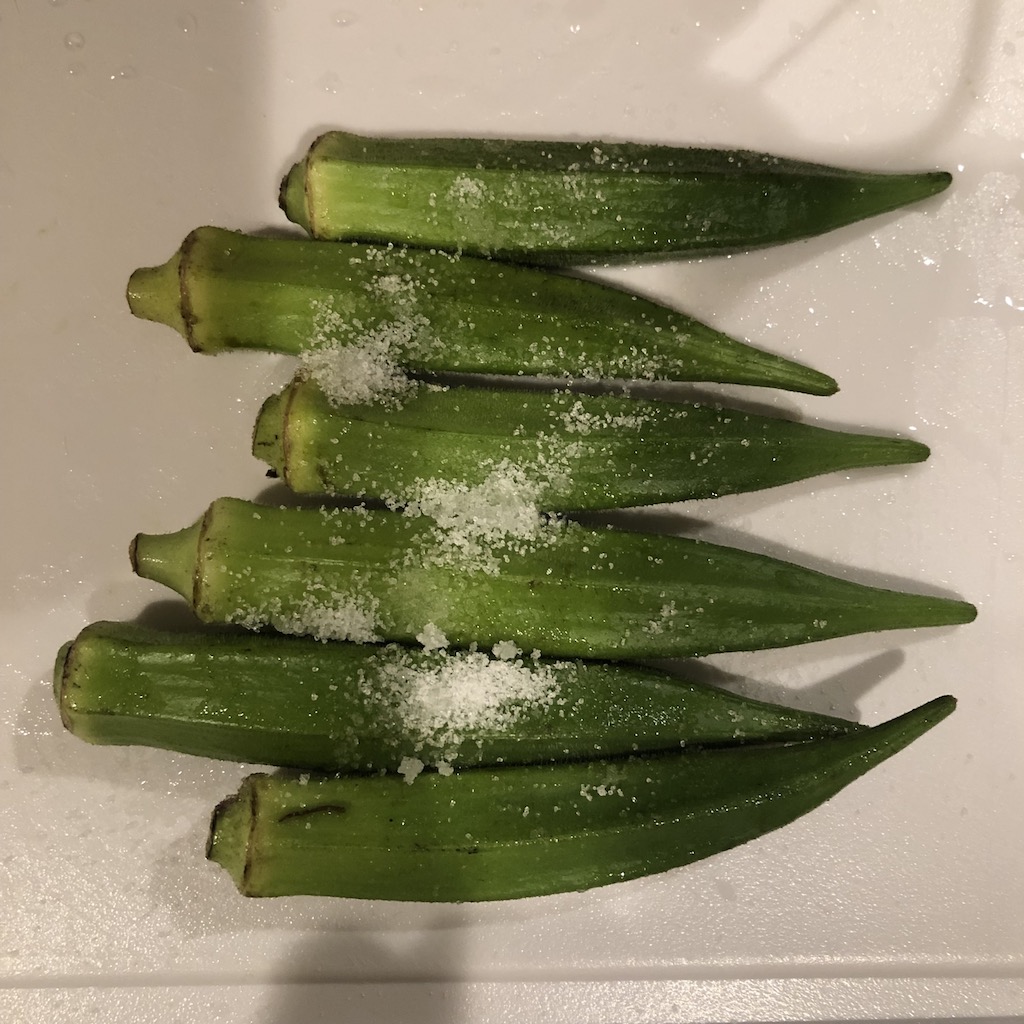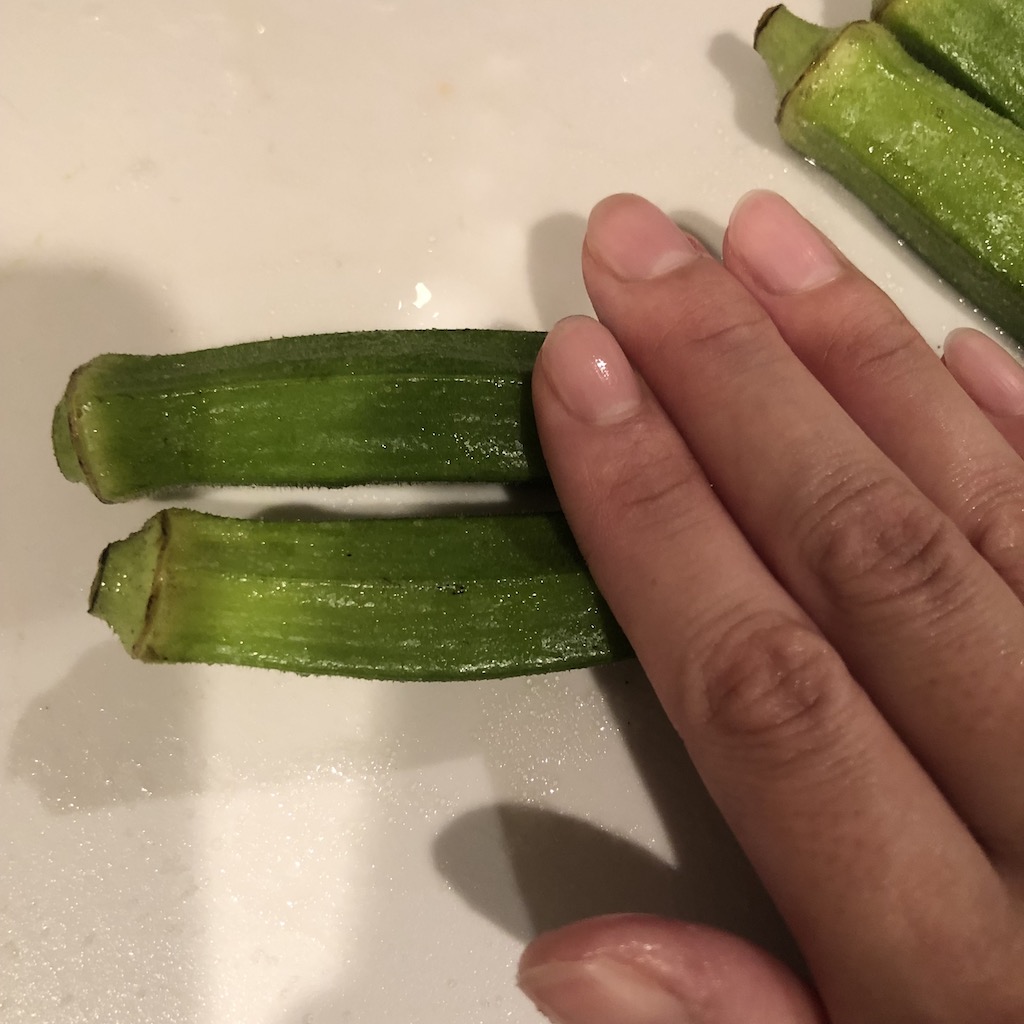 1. Sprinkle salt on okra, and rub them well. (You don't have to wash off).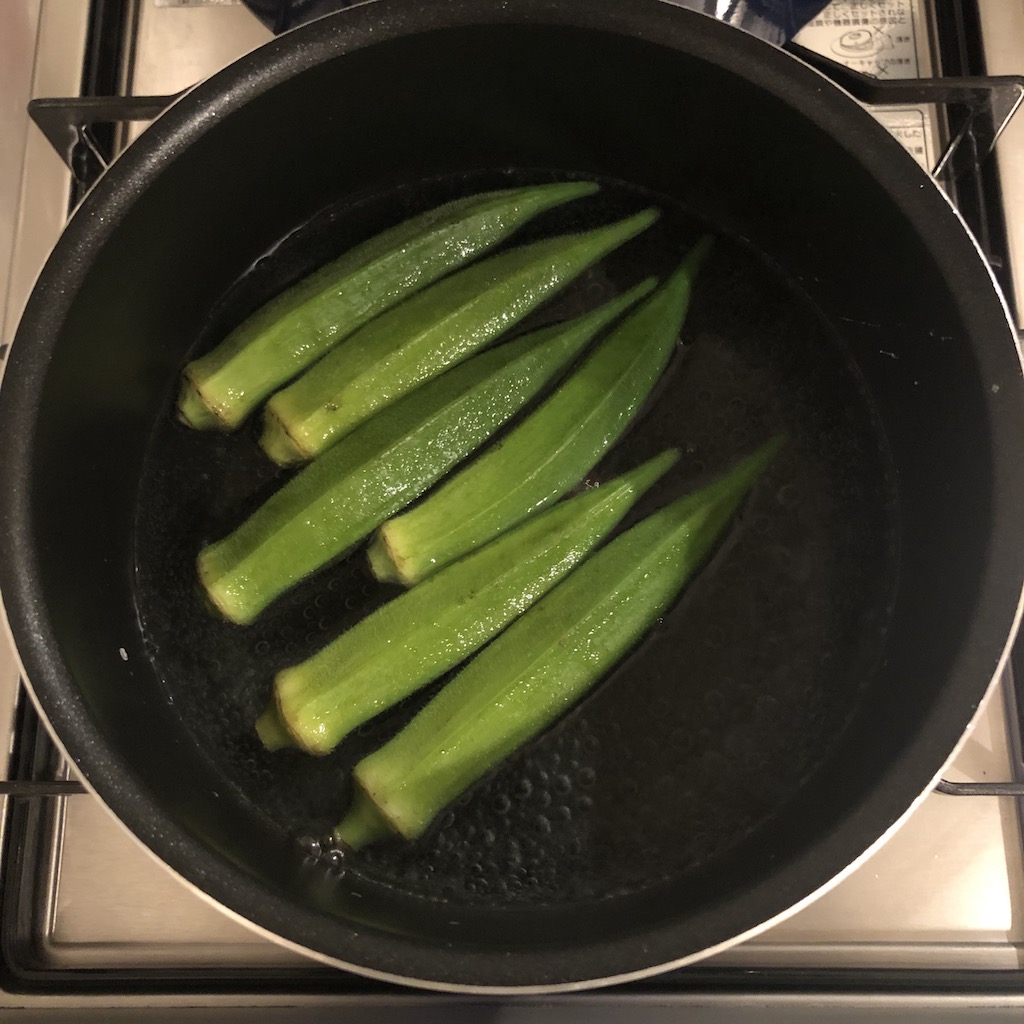 2. Boil okra for 2 min with plenty of water.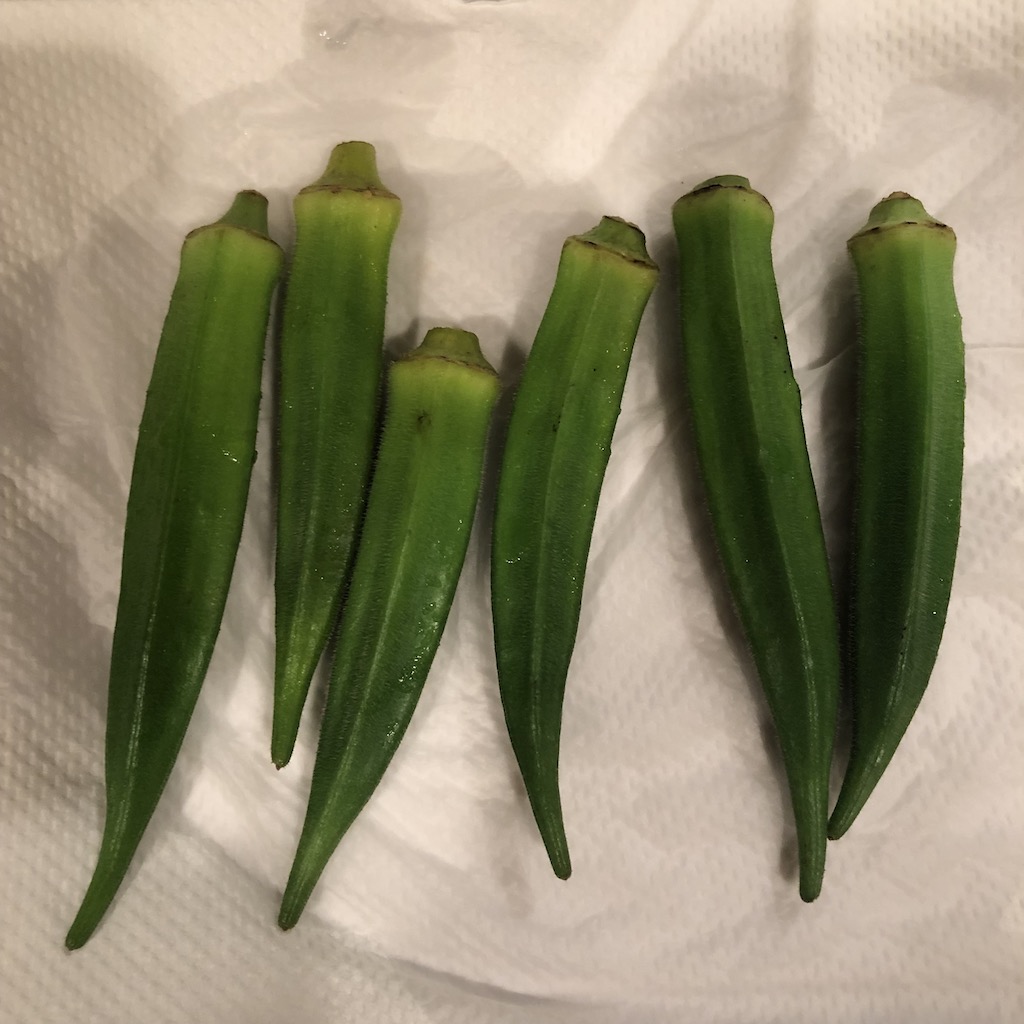 3. Drain okra, and pat dry with paper towel. Let them cool down.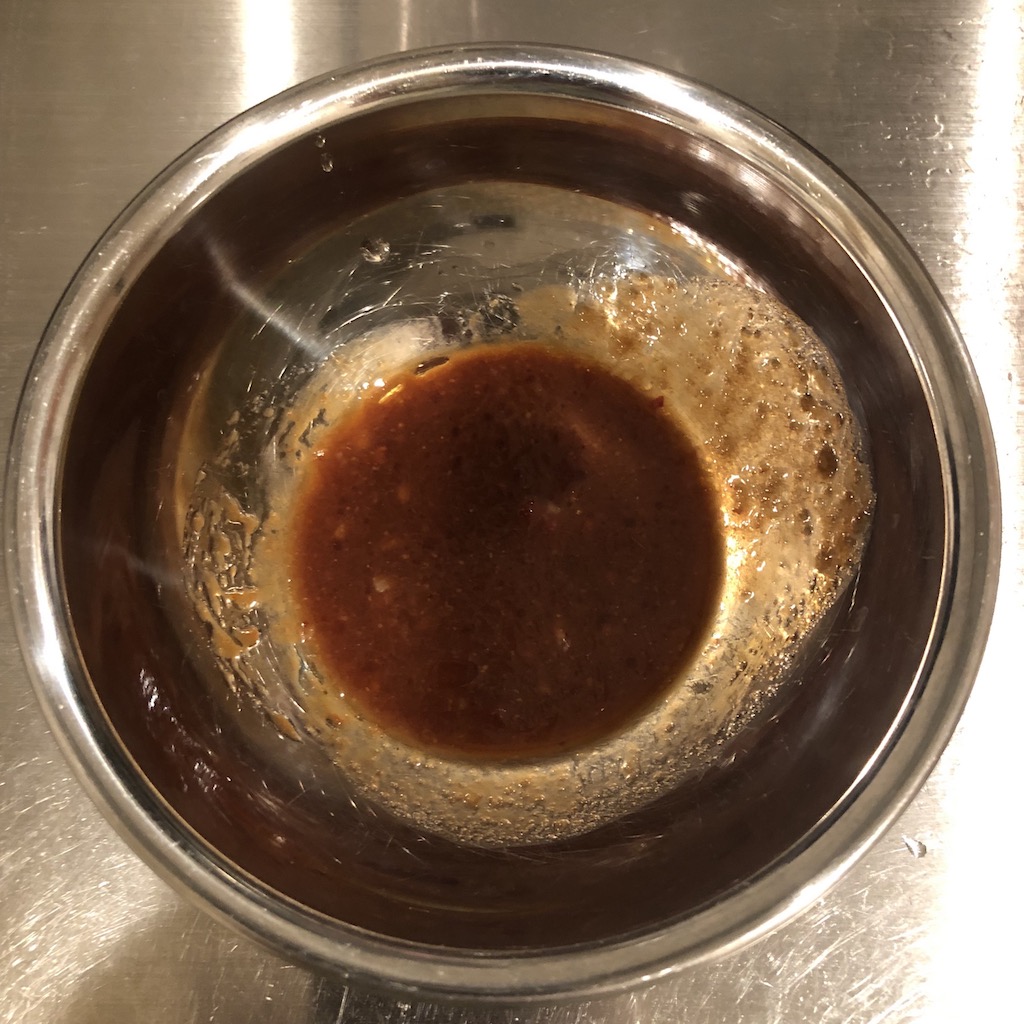 4. Mix ● seasonings in a bowl.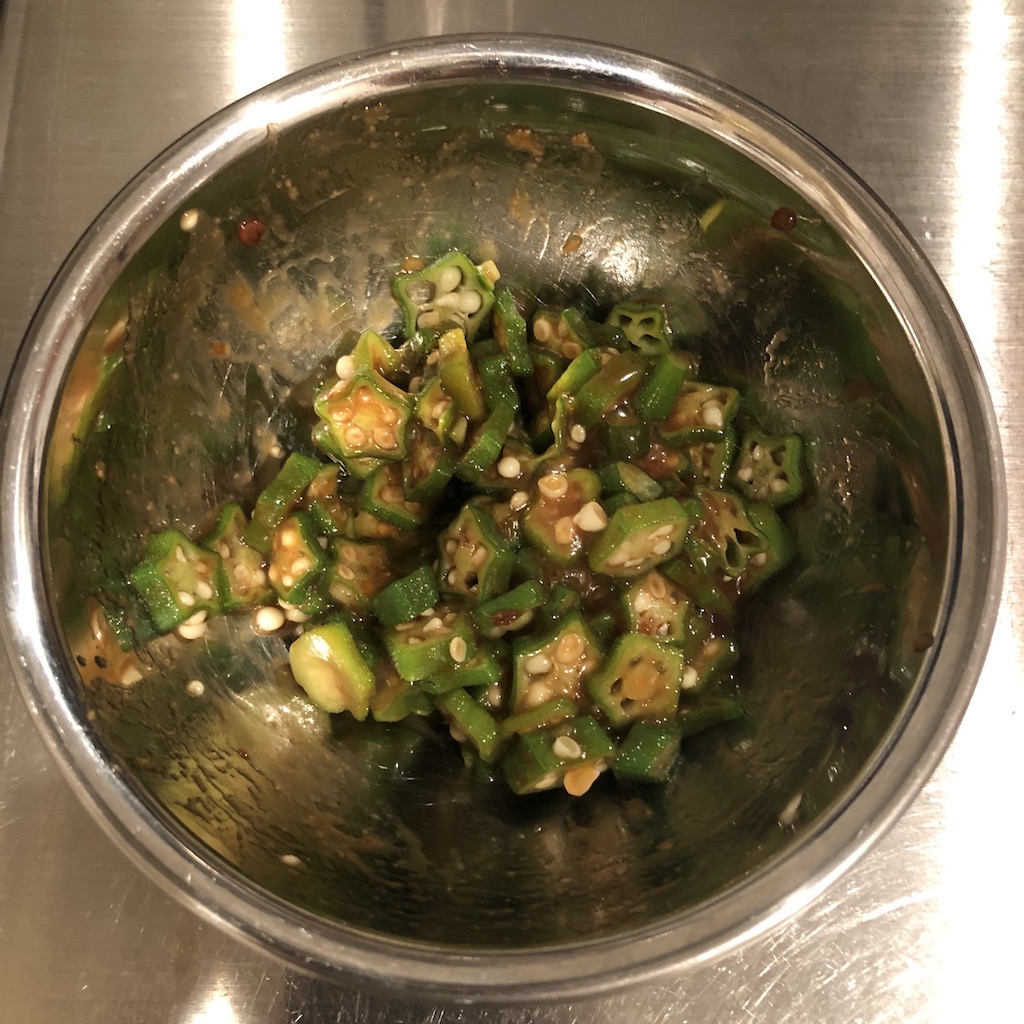 5. Add thinly sliced okra to the bowl, and stir well. Dish up cold tofu first on a plate, and put okra sauce on top.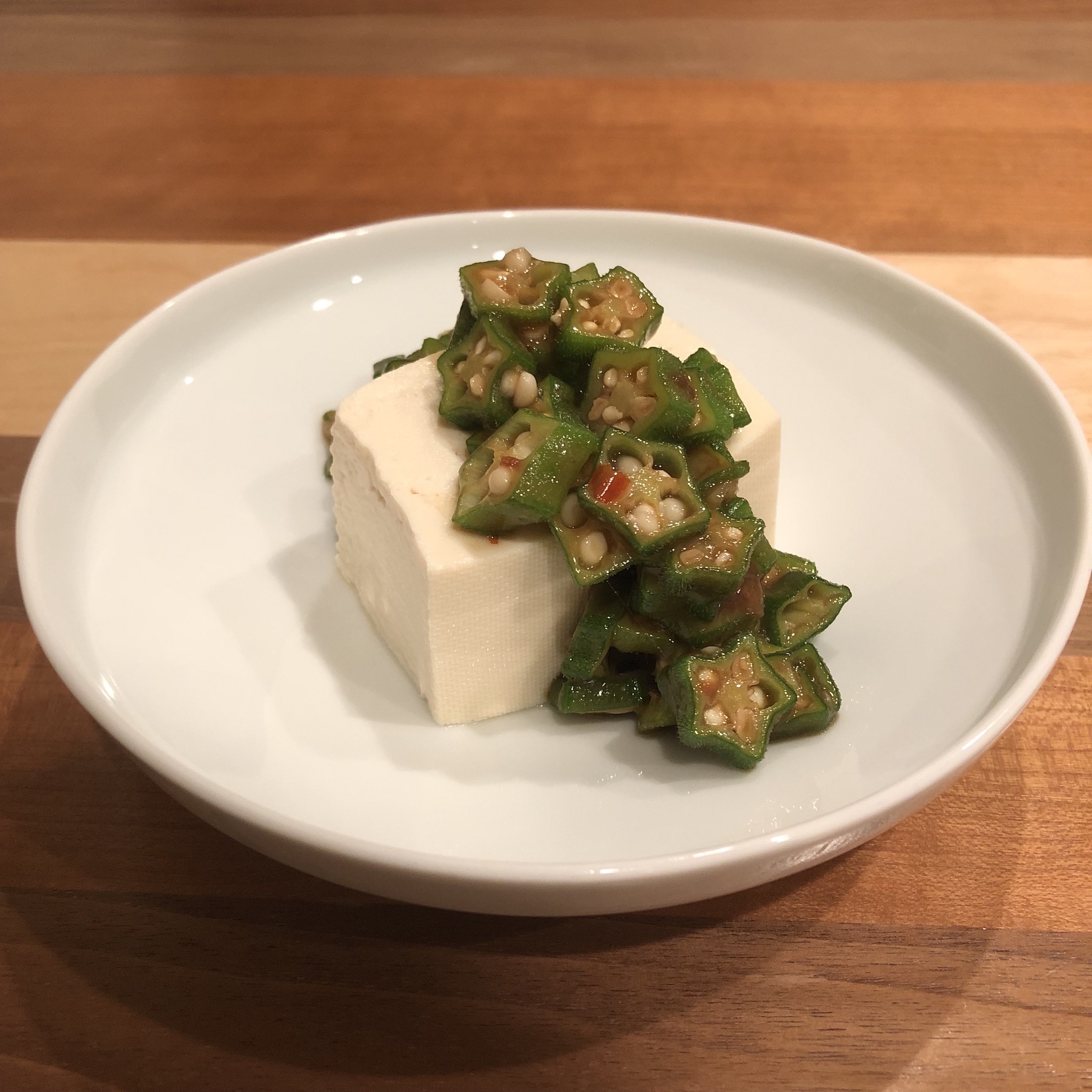 Ready to eat!