Have you known that there is a different kind of curry other than normal curry made out of curry roux in Japan?
That is today's recipe "DRY CURRY"!!
The word "DRY" comes from the characteristic of this curry that it doesn't have much juice with it.
Minced ingredients are boiled down with curry powder and juicy tomatoes, so plenty of flavor can soak into the dry curry.
The good thing about this dish is you only need short time to cook compared to normal curry.
Using miso paste with curry powder is definitely shortcuts to create great rich taste!
Please try this extremely delicious and easy curry recipe!
【Recipe (2 servings)】
Ingredients
11 oz steamed rice
6 oz ground meat (pork)
9 oz tomato, Minced (or canned tomatoes)
8 oz onion, Minced
2 oz carrot, Minced
1 clove of garlic, Grated
2 boiled eggs (for topping)
2 tablespoons curry powder
1 tablespoon miso (any type of miso is fine)
1 tablespoon sake (or white wine)
1 tablespoon soy sauce
1 tablespoon sugar
1.5 teaspoons chicken stock granule (cube)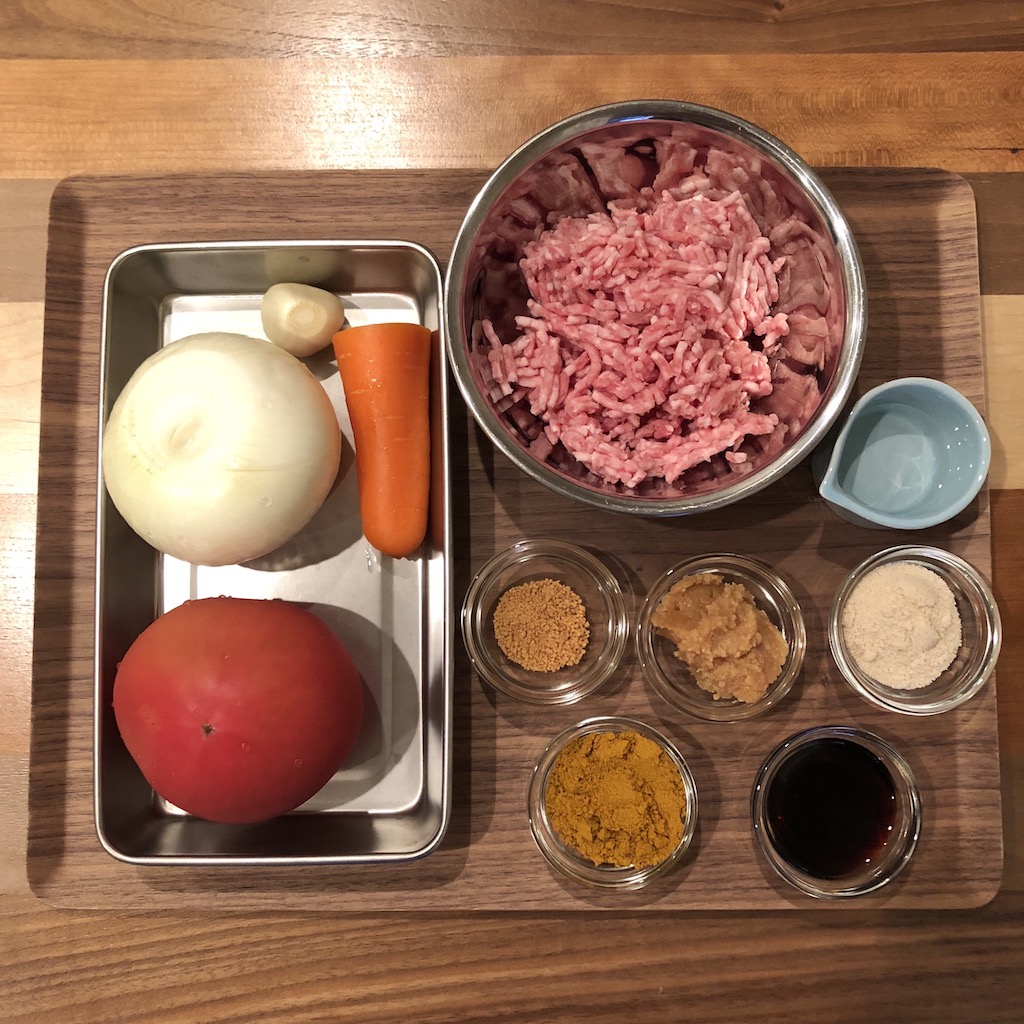 Directions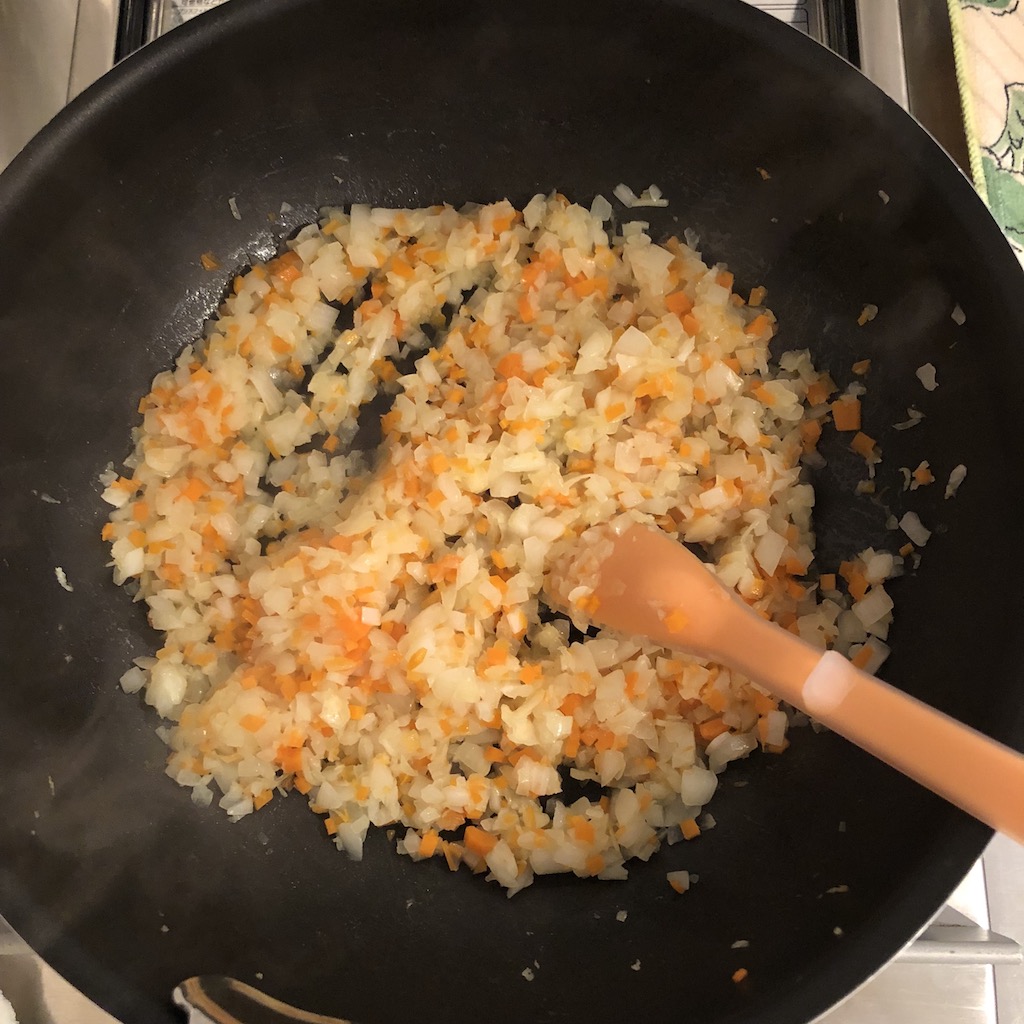 1. Stir-fry onion, carrot, and grated garlic with oil in a pan until the onion become transparent.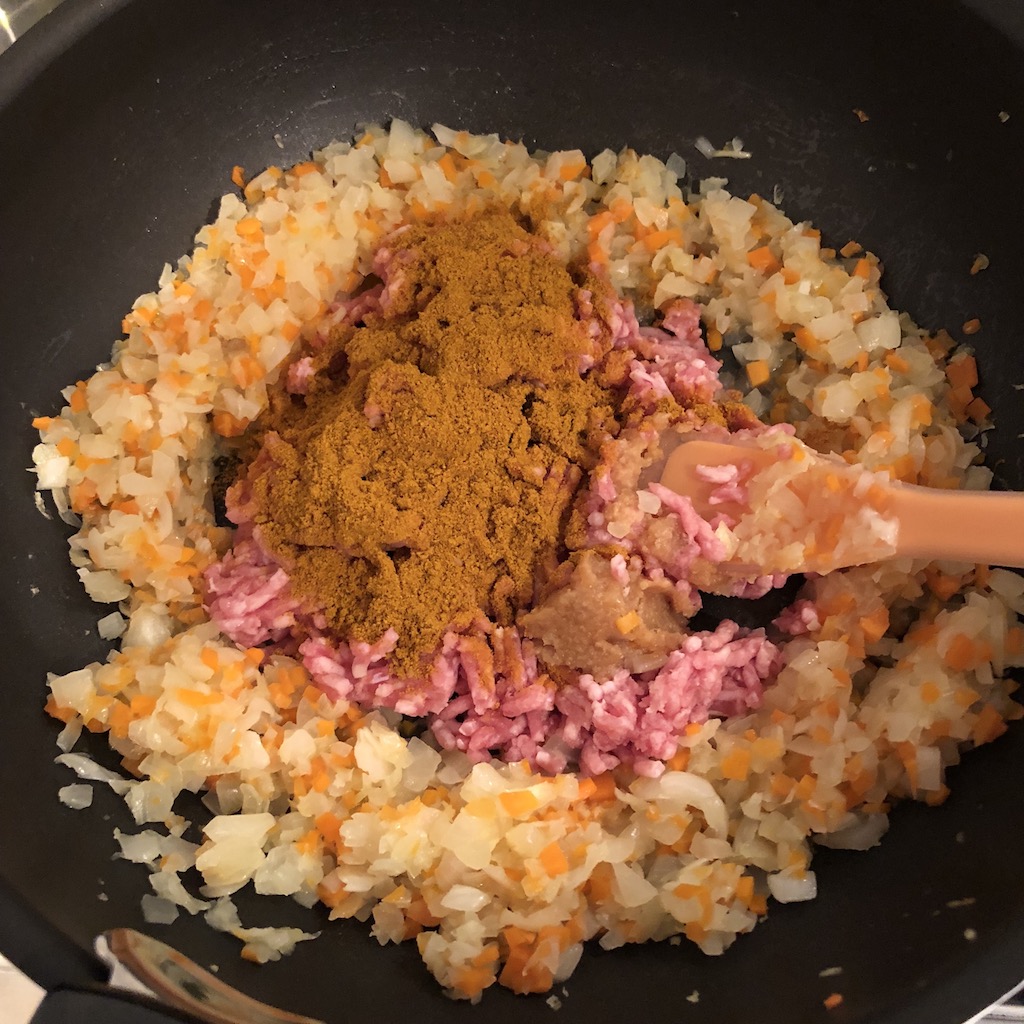 2. Add ground meat, curry powder, and miso paste until the color of meat changes.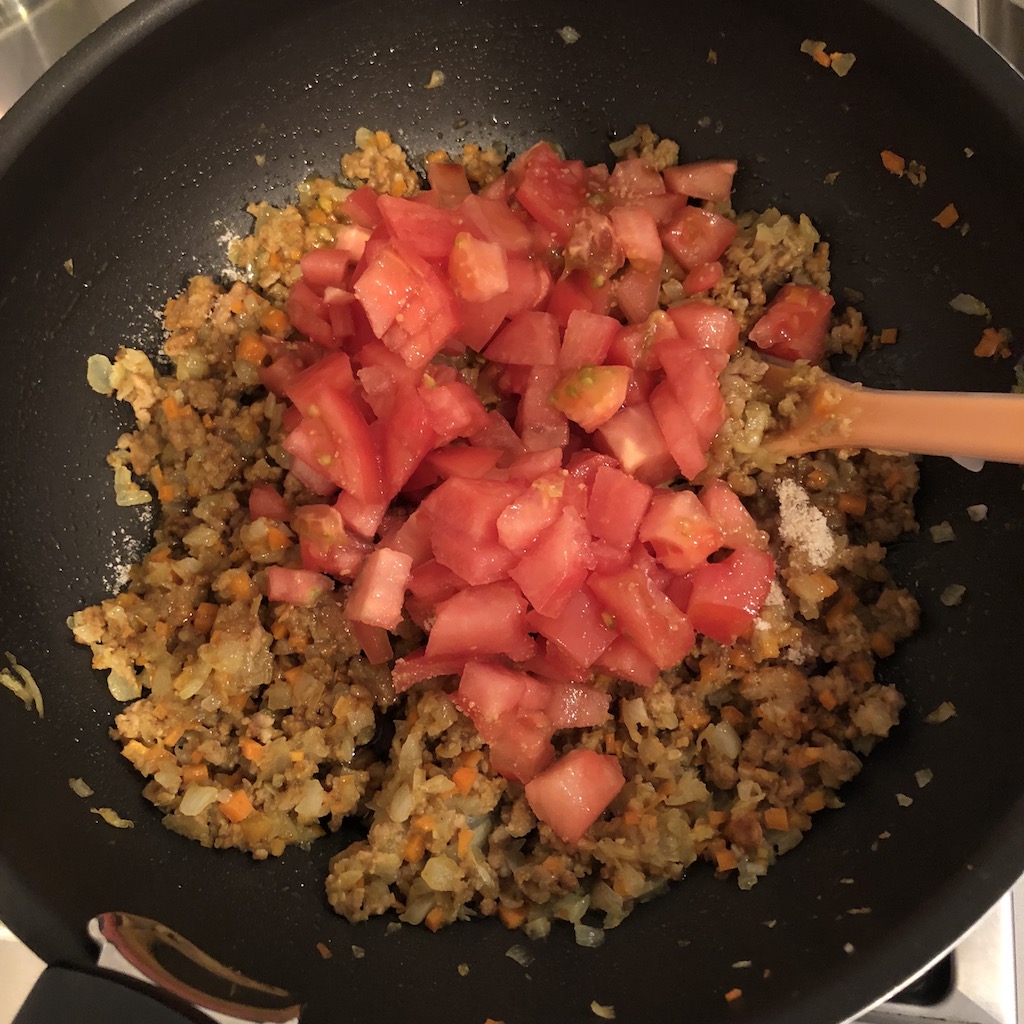 3. Add tomato and remaining seasonings. Mix well and boil down for 15-20 min until the juice is completely gone.
Put dry curry on top of rice, then put boiled egg and sprinkle parsley to your liking.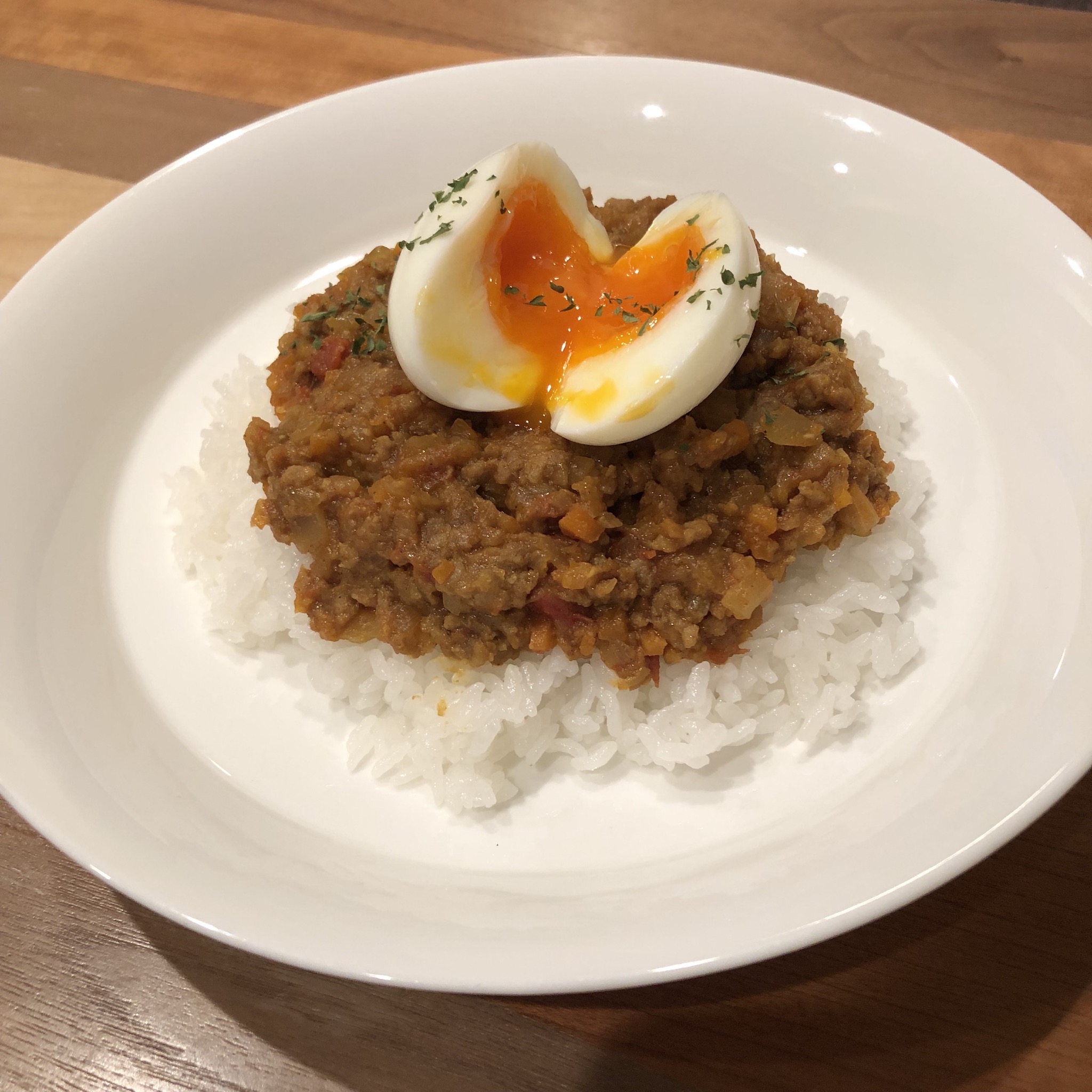 Ready to eat!