Have you tasted bulgogi (Korean BBQ beef)?
It's beef stir-fry seasoned with basically soy sauce, sugar, garlic etc.
I really love this dish, and wanted to try the recipe using miso paste.
I think the tip for my bulgogi recipe is using gochujang (Korean red chili paste) and miso paste together.
(If you don't have gochujang, it might be OK to use red pepper and honey instead.)
Gochujang is little spicy but has sweet taste, and I think it's one of the best seasoning for beef.
By adding miso paste to it, the sauce for BEEF BULGOGI gets more rich in flavor!
My recipe uses a lot of vegetables with beef, but if you love the meat more, just put more beef instead of vegetables.
【Recipe (2 servings)】
Ingredients
3.5 oz beef, Thinly sliced
3.5 oz onion, Shredded
2.5 oz green pepper, Shredded
2 oz carrot, Shredded
●1 tablespoon sesame oil
●1/2 teaspoon grated garlic
■1 tablespoon sake (or white wine)
▲1 tablespoon gochujang
▲1 tablespoon soy sauce
▲1 tablespoon sugar
▲1 teaspoon miso paste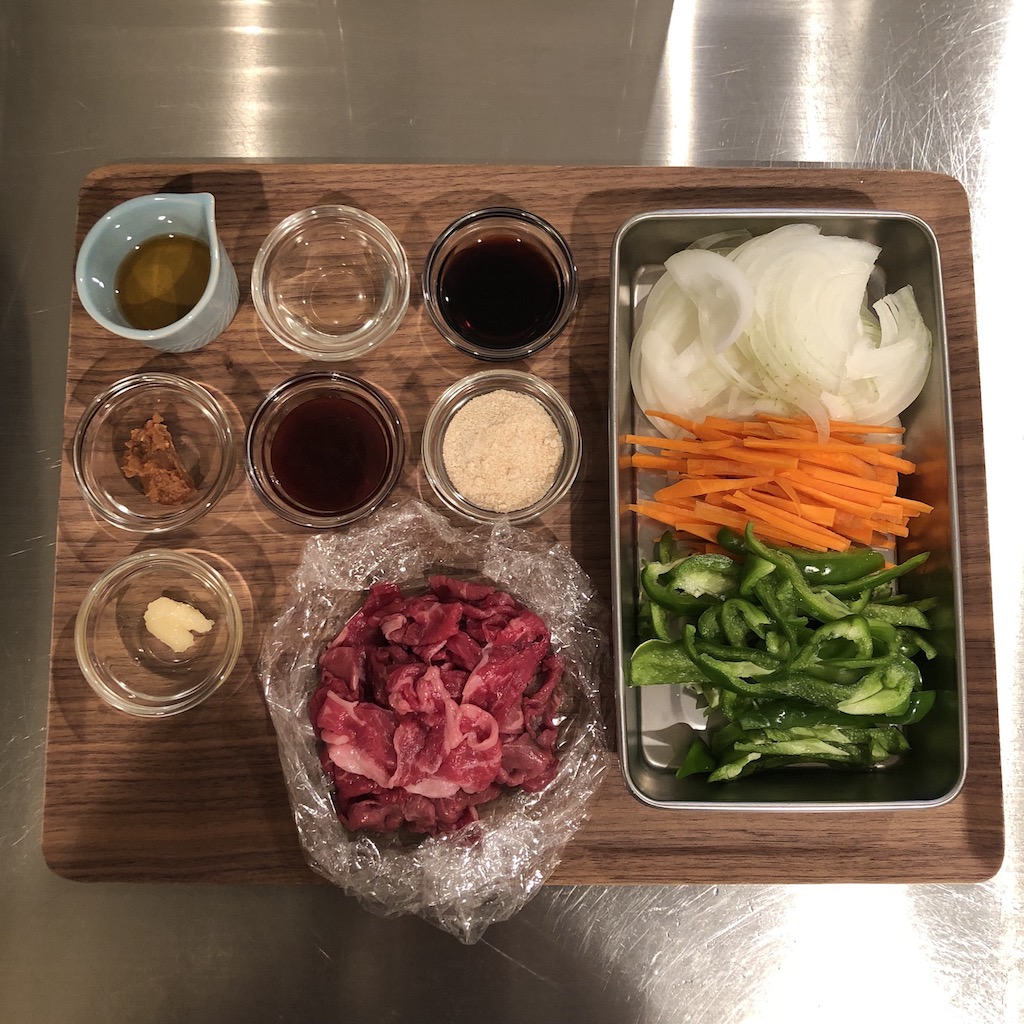 Directions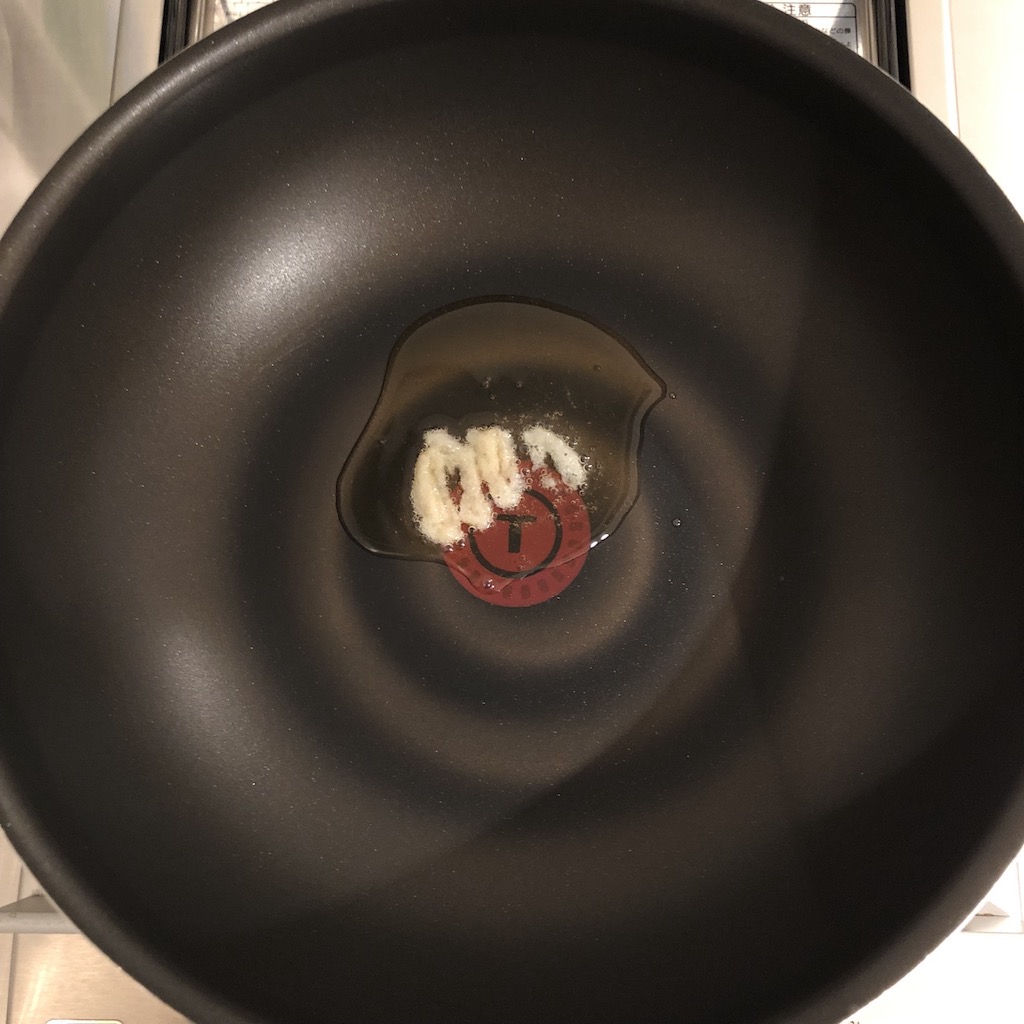 1. Heat sesame oil and grated garlic (●) in a pan on low.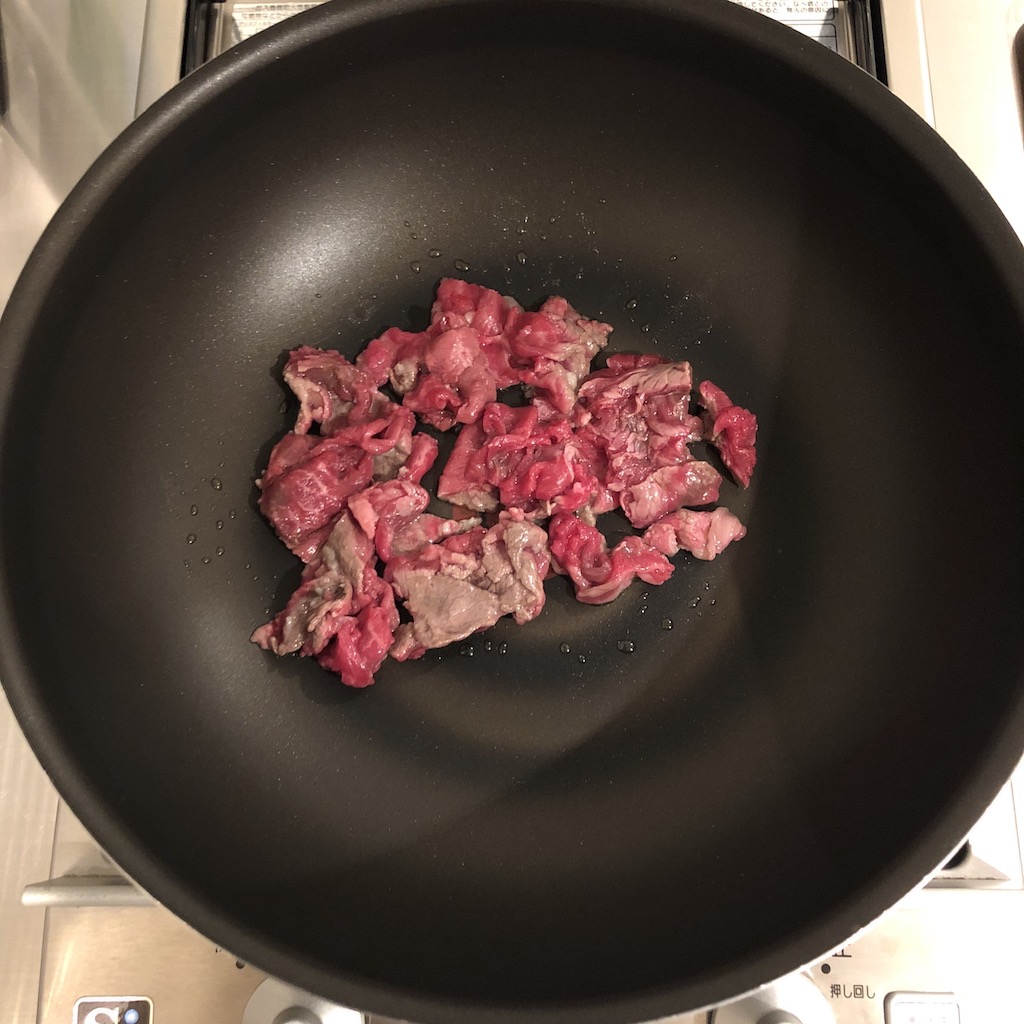 2. Add beef to the pan, and stir-fry until the color changes.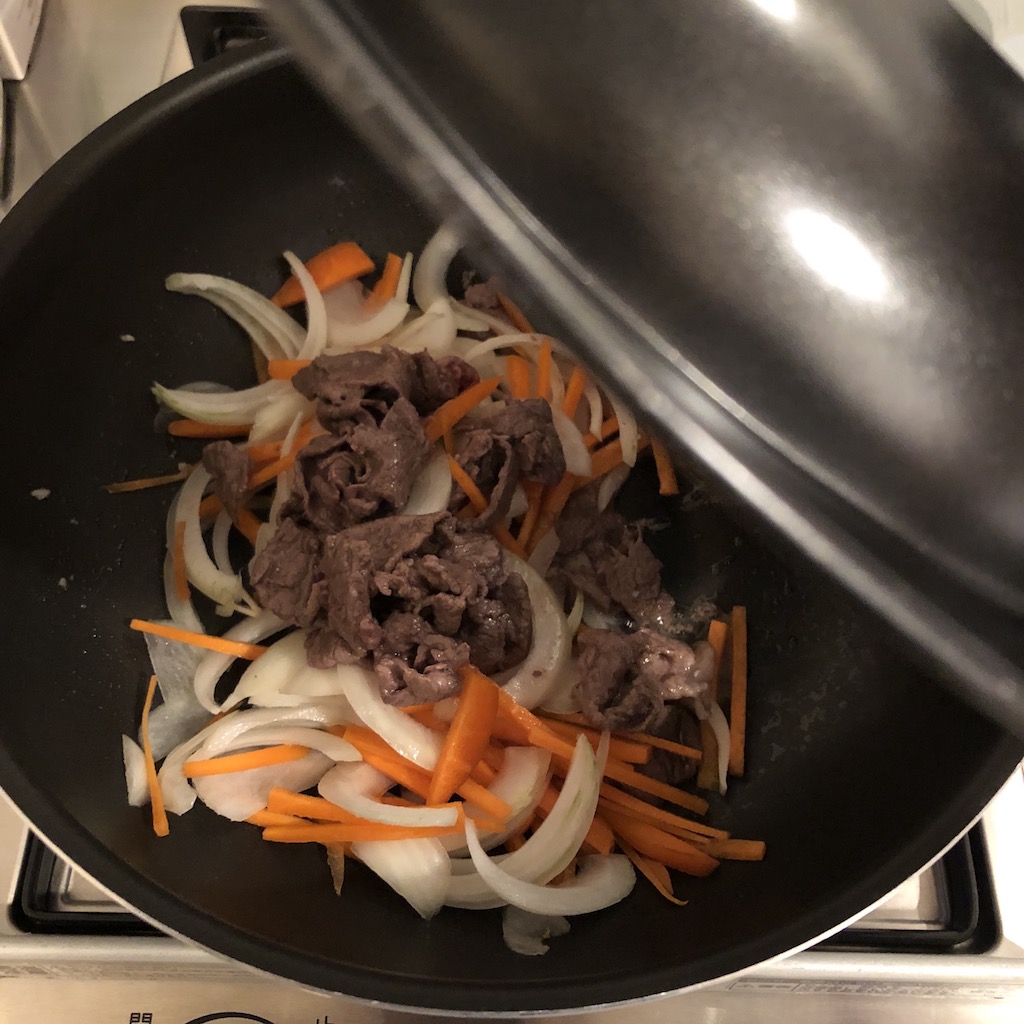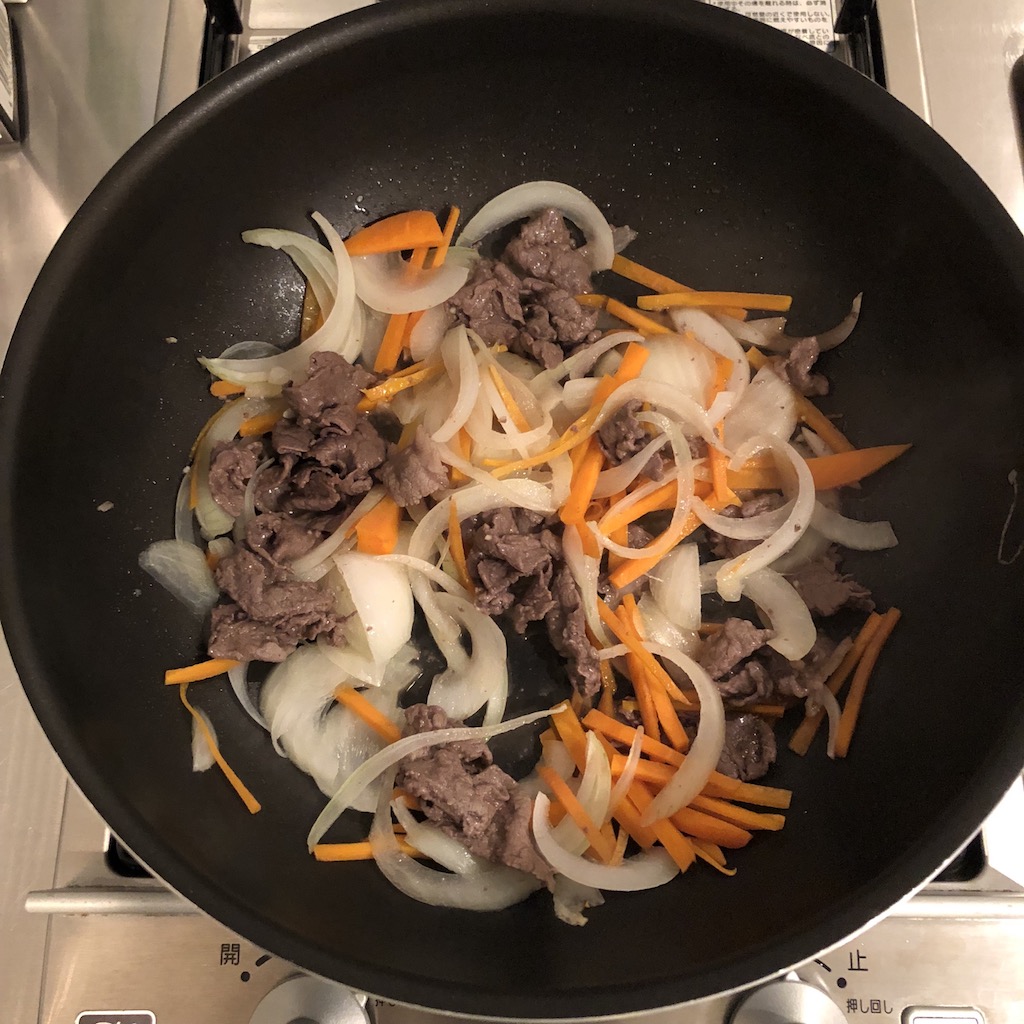 3. Add onion and carrot to the pan, and pour sake evenly. Cover and heat for 2 min on medium.
4. Add green pepper and all of remaining seasonings (▲) to the pan.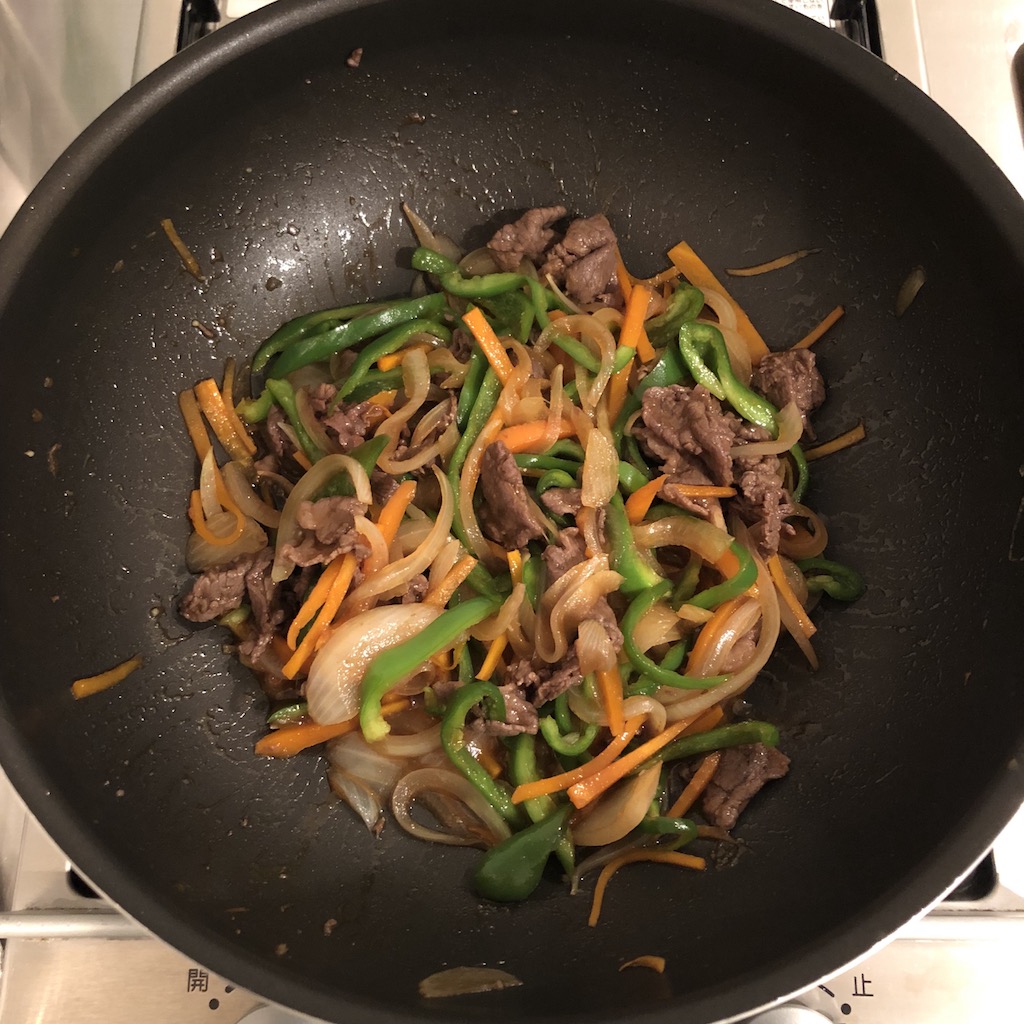 5. Stir-fry for 2 min until green pepper is cooked through but not too soft.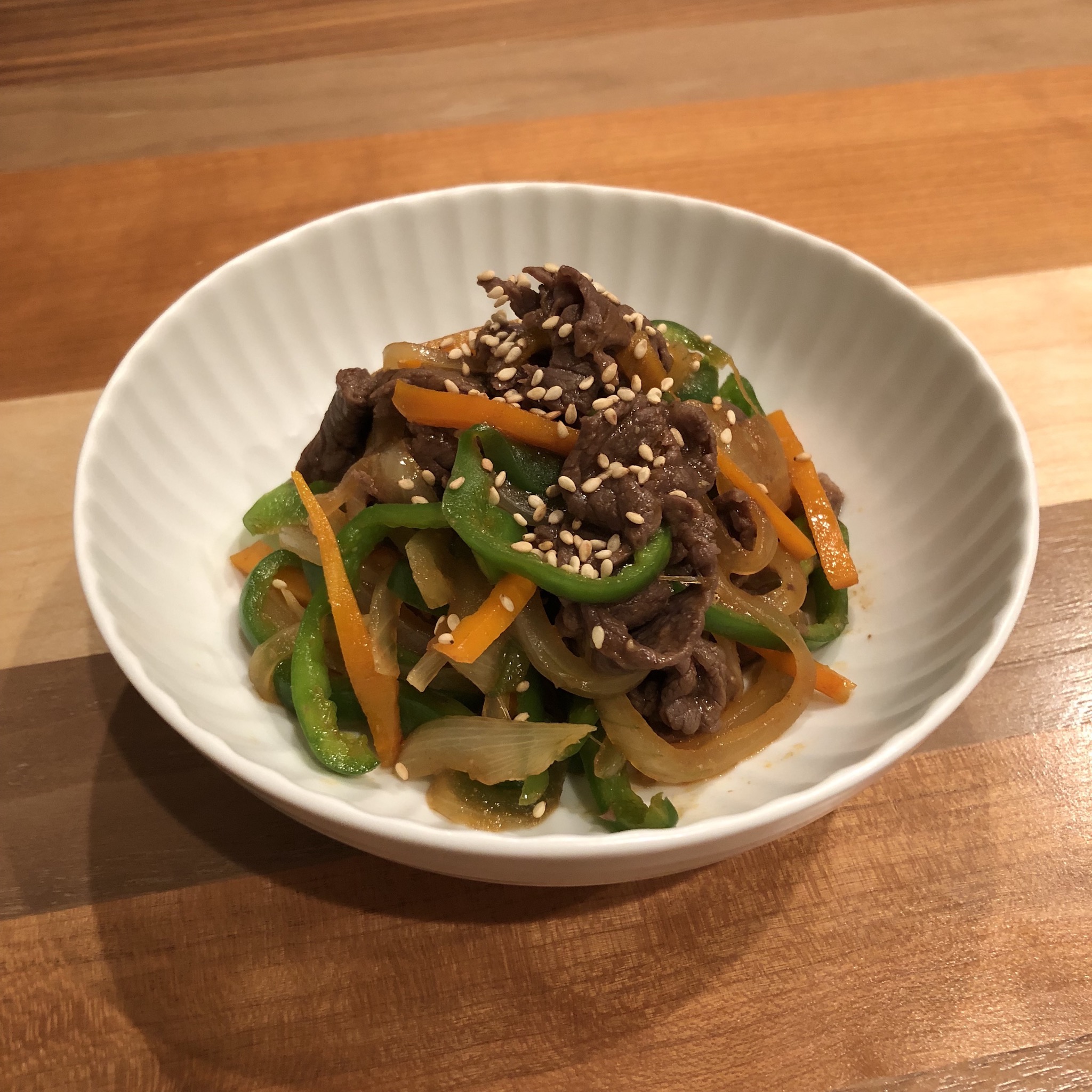 Ready to eat!