Rice seasoned and cooked with various ingredients is called "takikomi-gohan" in Japanese.
Although simple white rice is more popular dish for Japanese meal, seasoned rice is sometimes on the table too.
For "takikomi-gohan", you can actually put any ingredients and seasonings you like.
The step is very easy: putting every ingredients you need into a rice cooker, and push the cooking button.
Super easy cooking, right?!
Let's make tasty MISO flavor "takikomi-gohan" for tonight!
To match with miso flavor, I picked salmon and maitake mushrooms for today.
You would be surprised that salmon becomes moist and super delicious by using rice cooker with a lot of seasonings.
The unique flavor of maitake mushrooms are amazing and unbelievably improve the taste of seasoned rice!!
I will definitely cook this recipe more often, and I'm sure it would be worth to try it with other ingredients too.
Please enjoy the best "takikomi-gohan" with your rice cooker!
Another recipe for Japanese mixed rice (takikomi-gohan):
Best Japanese Mixed Rice with Canned Sardine and Corn – Easy Rice Cooker Hacks
【Recipe (2 servings)】
Ingredients
5.3 oz white rice
0.8 cup (200ml) water (according to your rice cooker's scale)
5 oz raw salmons (2 sliced salmons)
2 oz maitake mushrooms, Split into bite-sized
●1 tablespoon miso paste
●1 tablespoon sake (or white wine)
●1 tablespoon soy sauce
●1 tablespoon sweet sake (mirin)
●1 teaspoon honey
●1 tablespoon grated ginger
For topping
2-4 sheets shiso (Japanese basil), Shredded
A pinch of grind sesame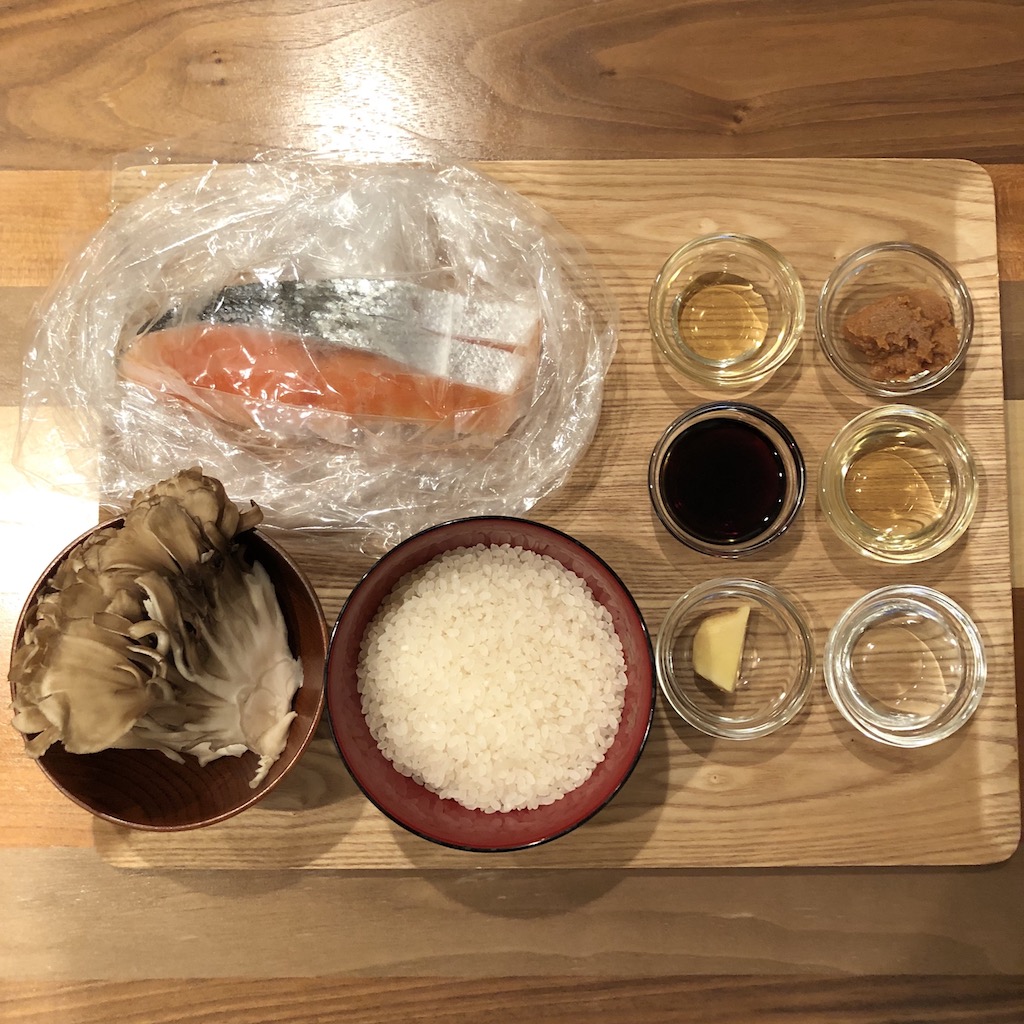 Directions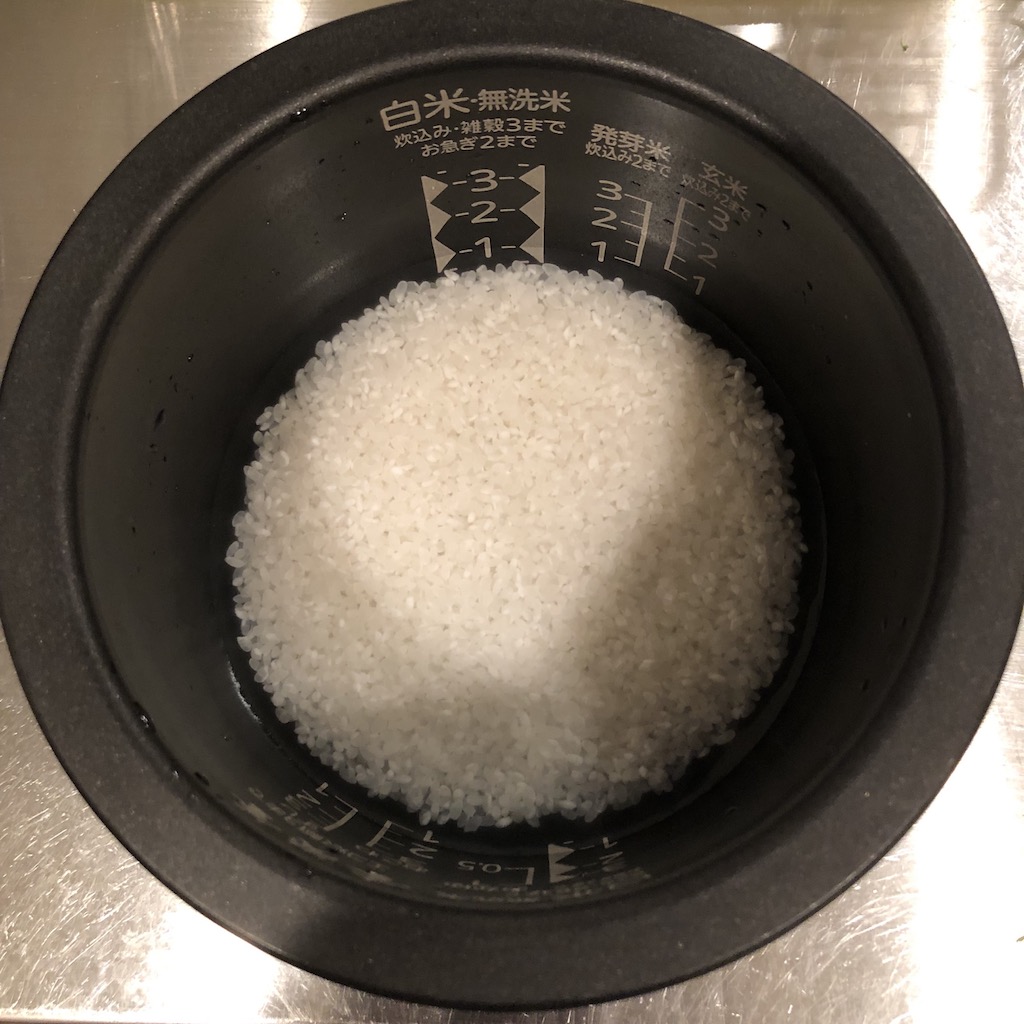 1. Wash the rice, and pour water according to rice cooker's scale.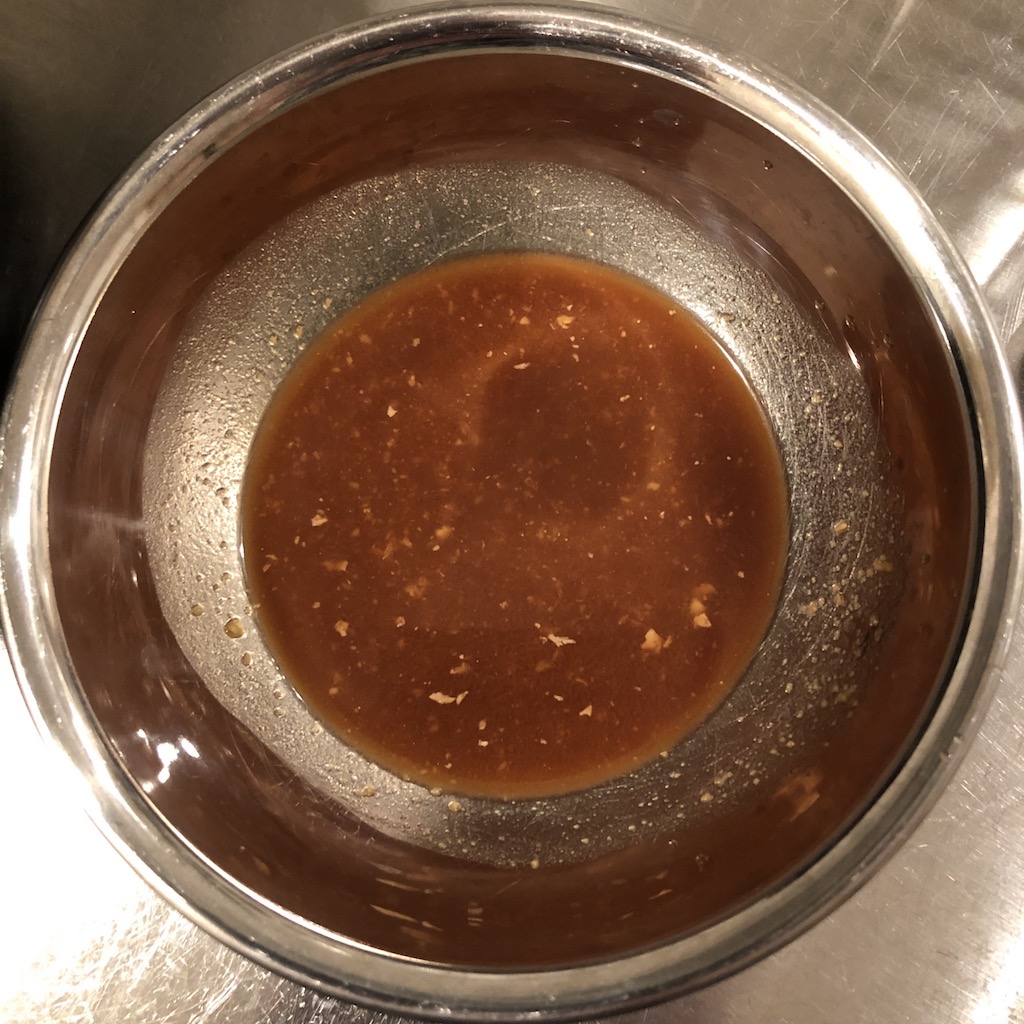 2. Mix all of ● seasonings in advance.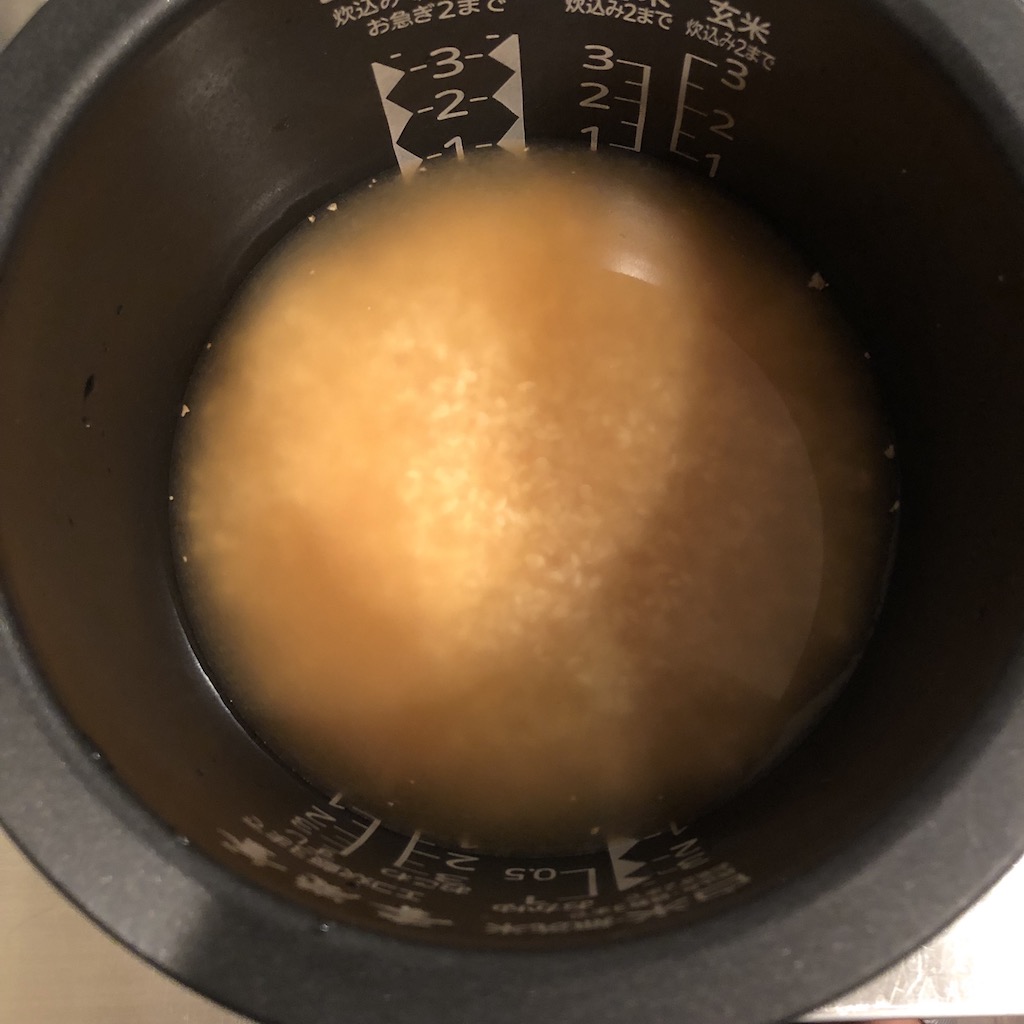 3. Pour half amount of the sauce into rice cooker, and stir well.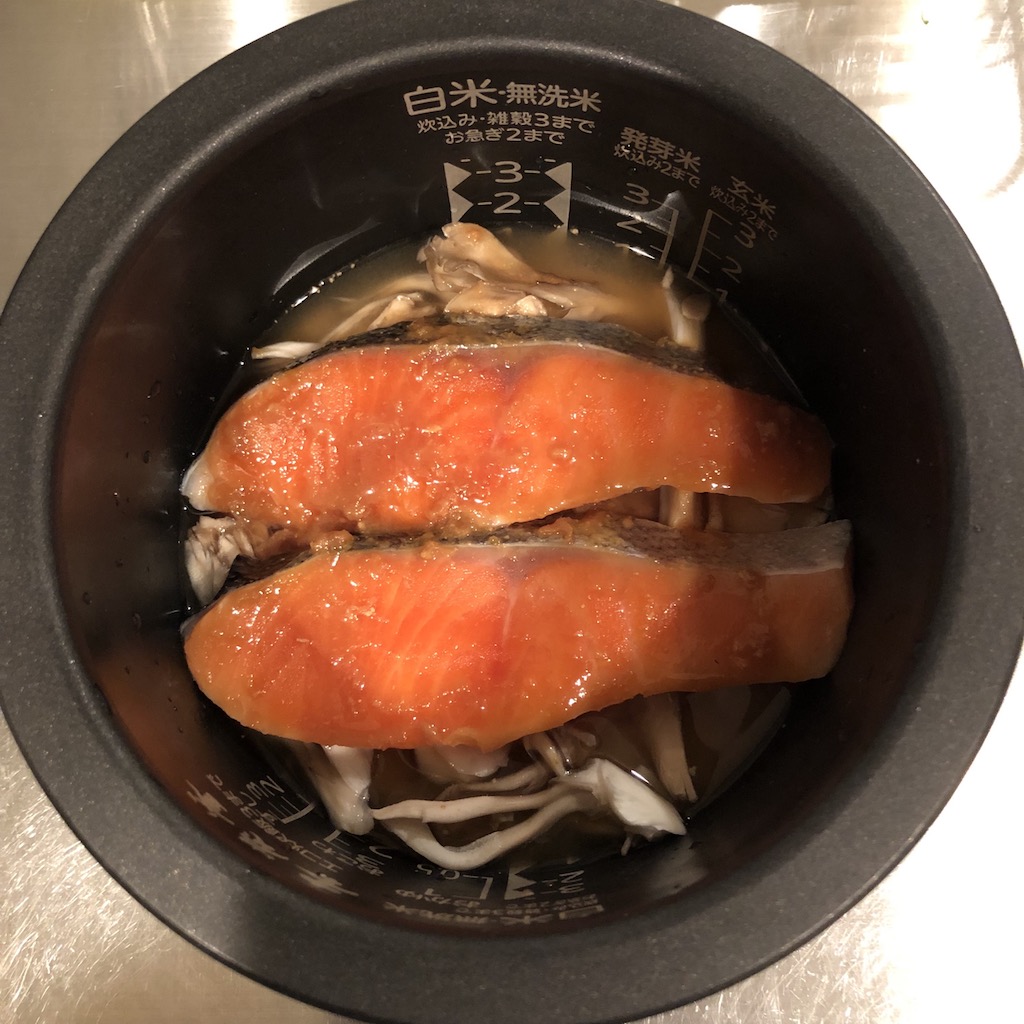 4. Put maitake mushrooms and salmon on top of rice, and pour the rest of sauce.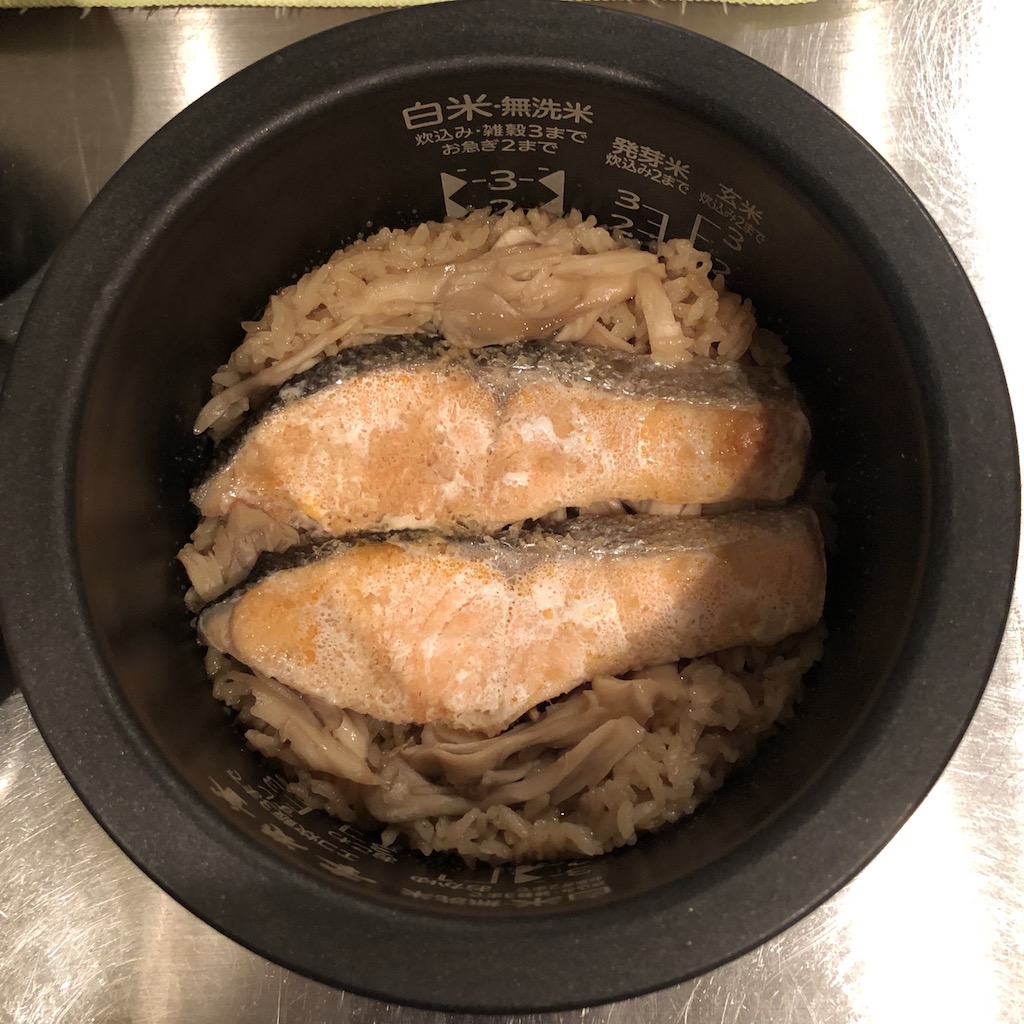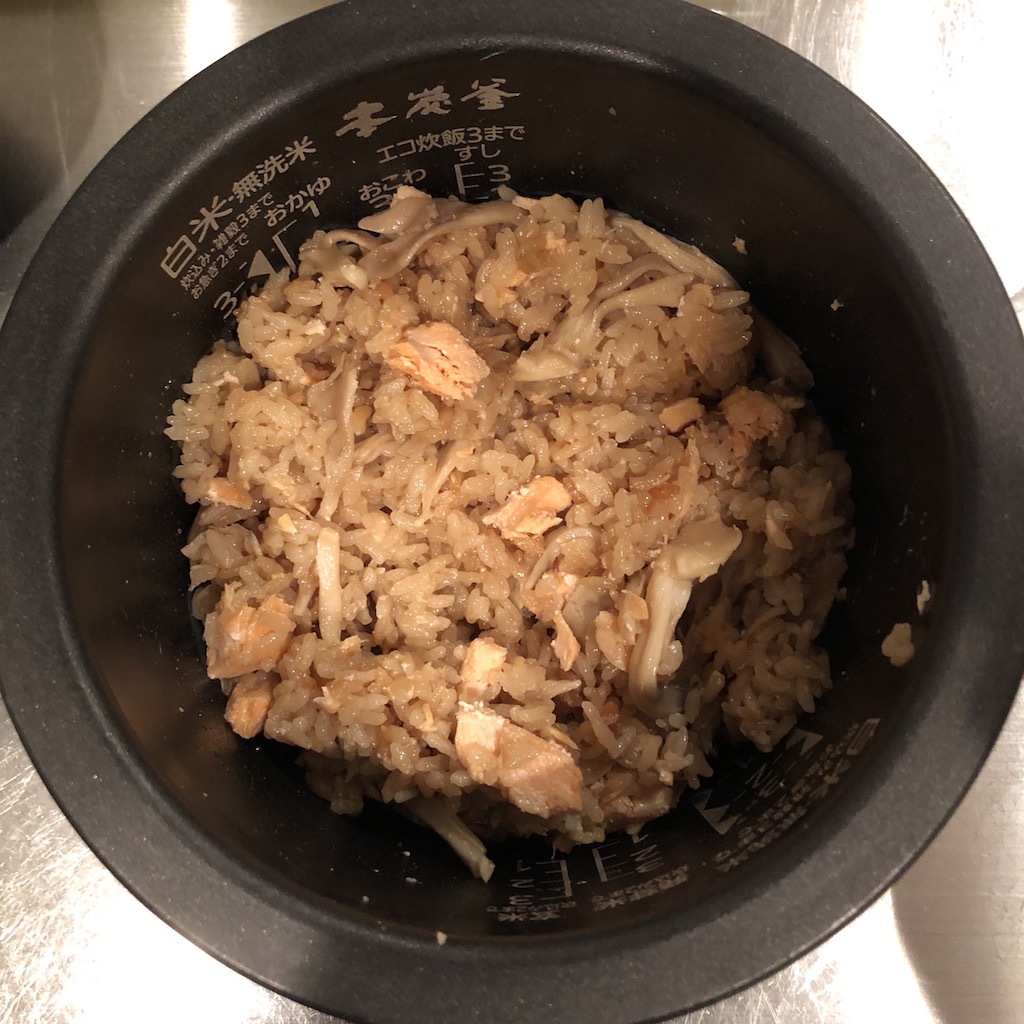 5. Push the cooking button as usual.
After it's cooked through, take out salmons and flake them by removing bones. Then mix salmon, maitake mushrooms, and rice well.
Sprinkle shredded shiso and grind sesame to your liking.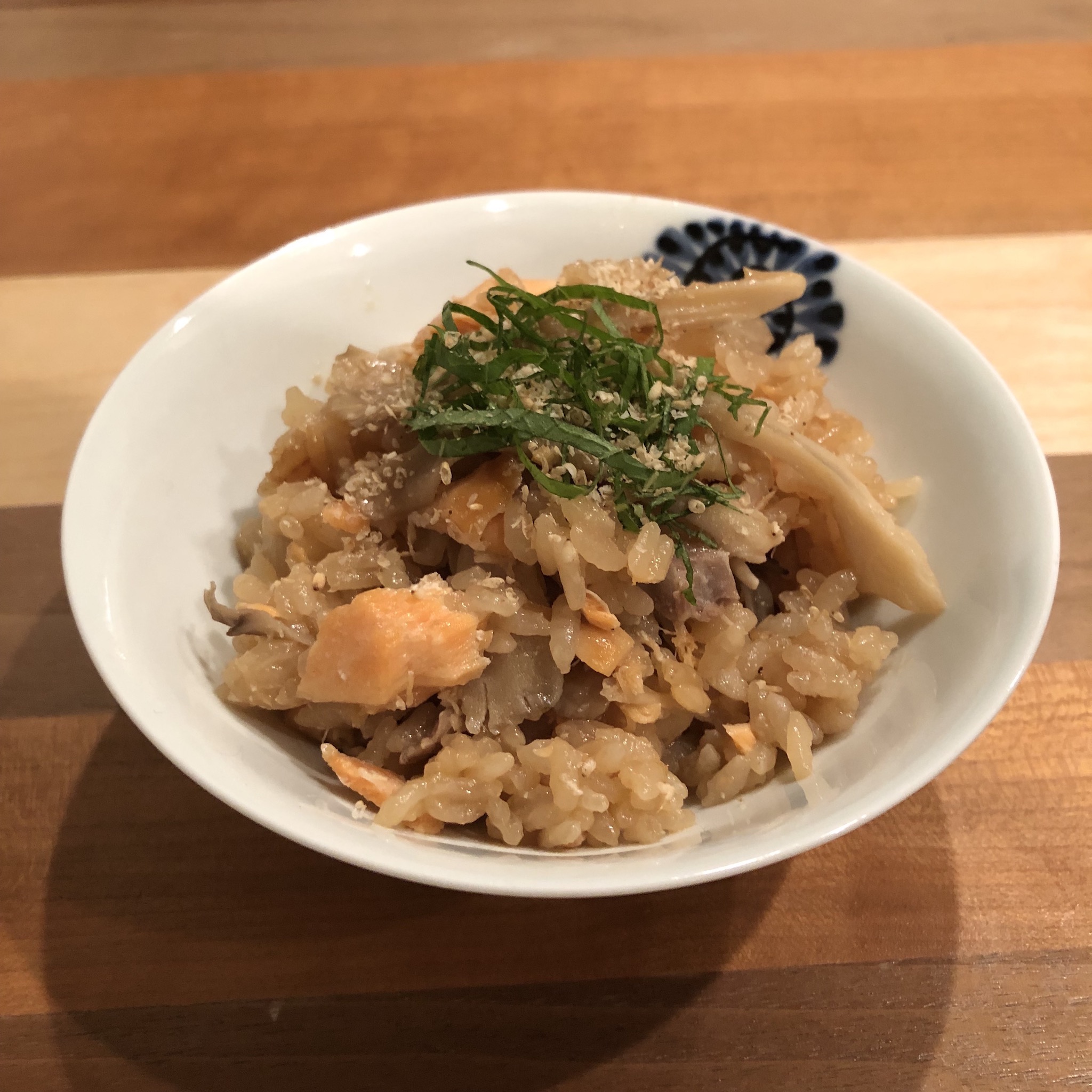 Ready to eat!