What is your favorite dipping sauce for vegetables?
I think delicious dipping sauce enable everybody to eat plenty of vegetables (perhaps even their dislike veggie).
For people who love to eat vegetables in that way, that's better the more kinds of sauce there is, isn't it!?
Dipping sauce I will introduce today is providing you great flavor of crisp walnut and mild taste of miso paste that matches extremely well with any kind of veggies.
Please enjoy the magical miso dipping sauce, and this recipe must become the regular member of your menu!
【Recipe (2 servings)】
Ingredients
Your favorite veggie sticks
2 tablespoons mayonnaise
1 tablespoon miso paste
1/2 teaspoon sweet sake (mirin)
1/2 teaspoon sugar
1 tablespoon walnuts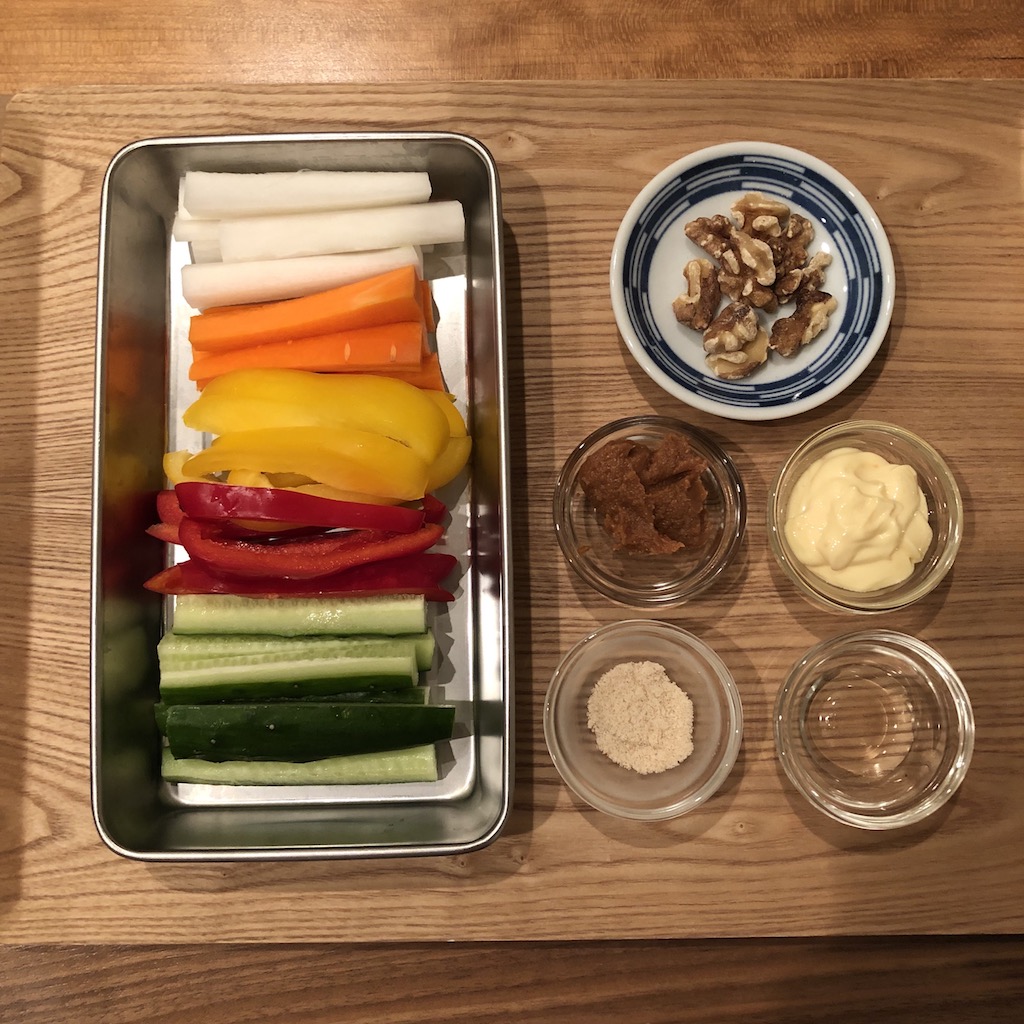 Directions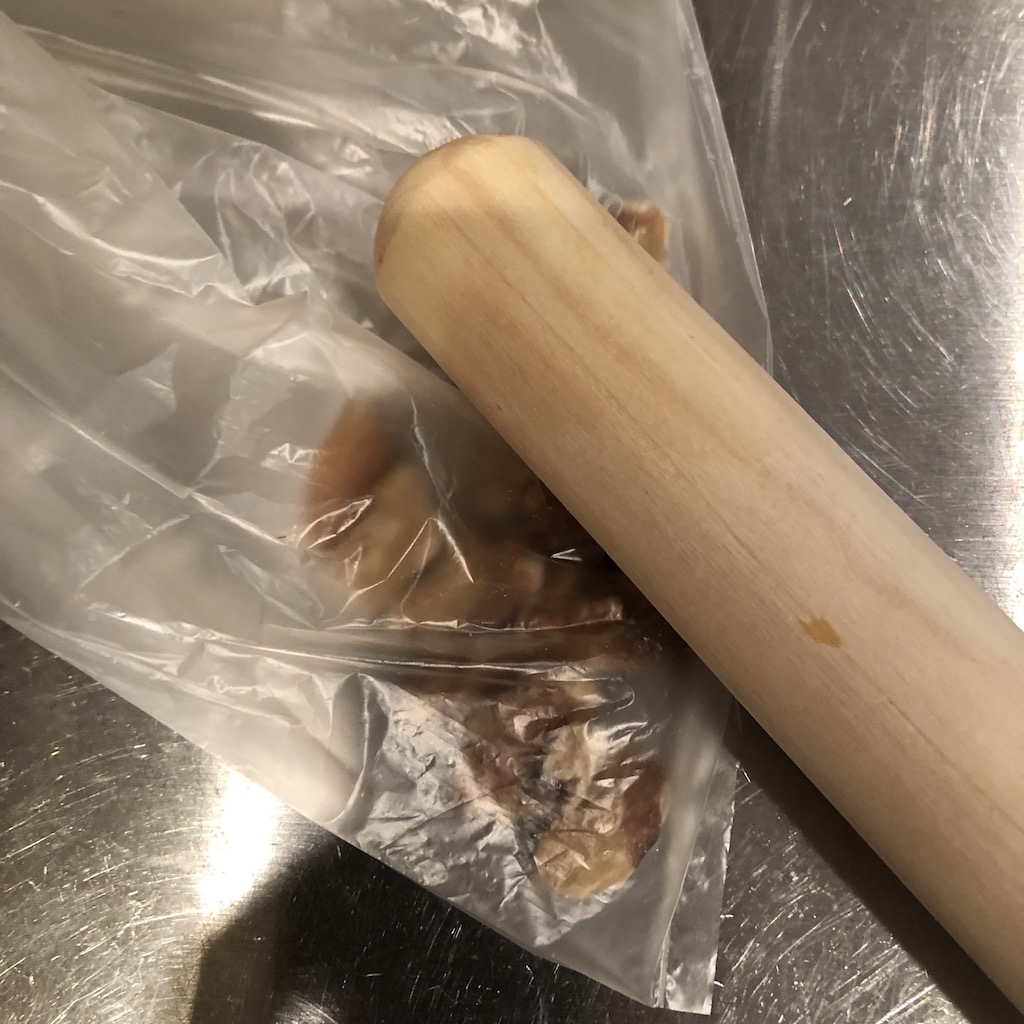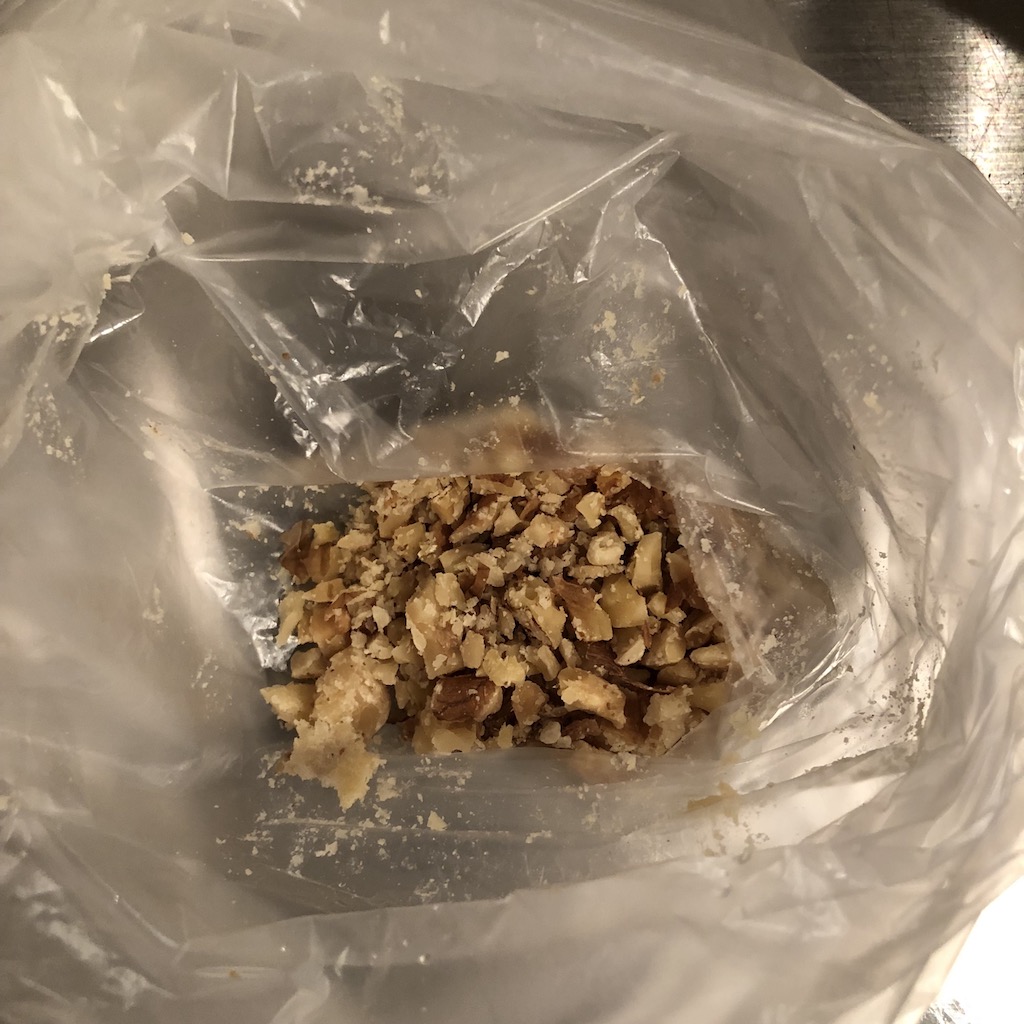 1. Crush walnuts as much as you want.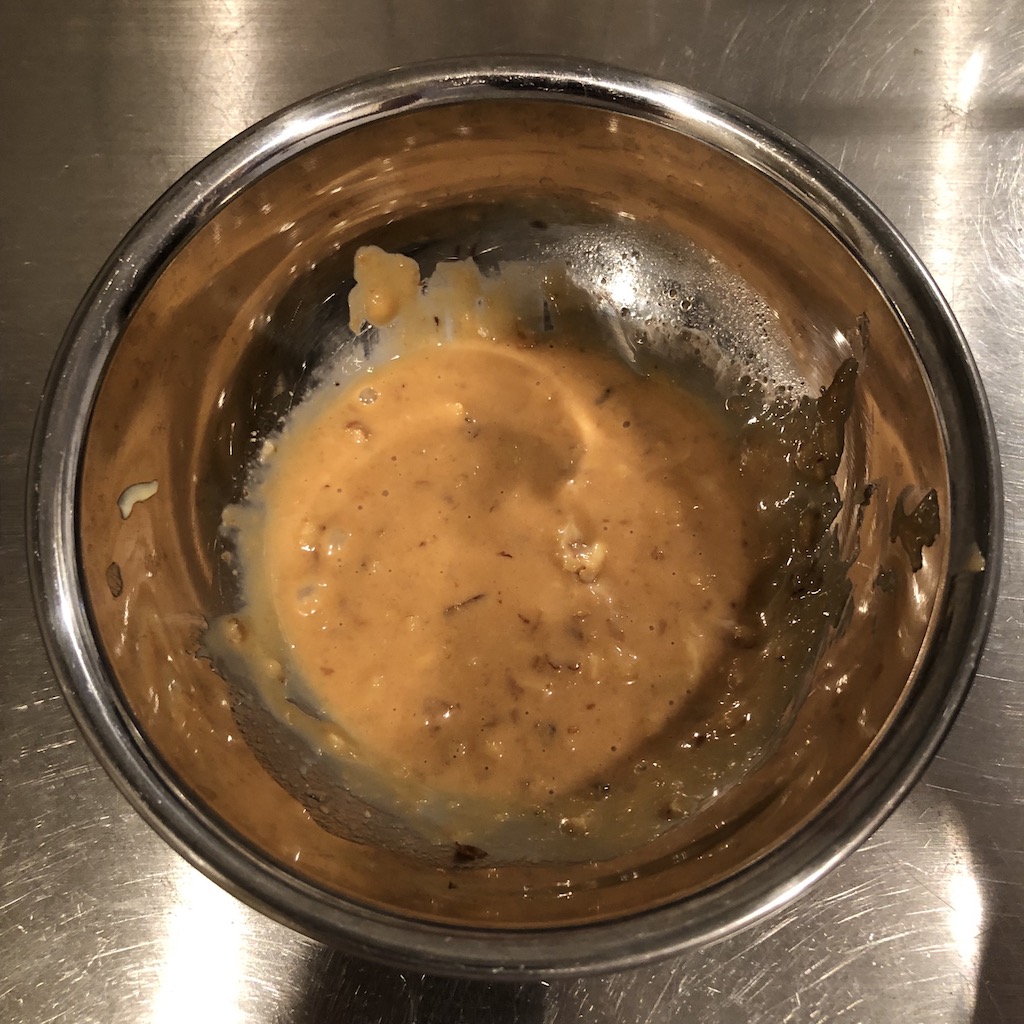 2. Mix all of seasonings with crushed walnuts, and stir well. Dish up veggie sticks and the dipping sauce.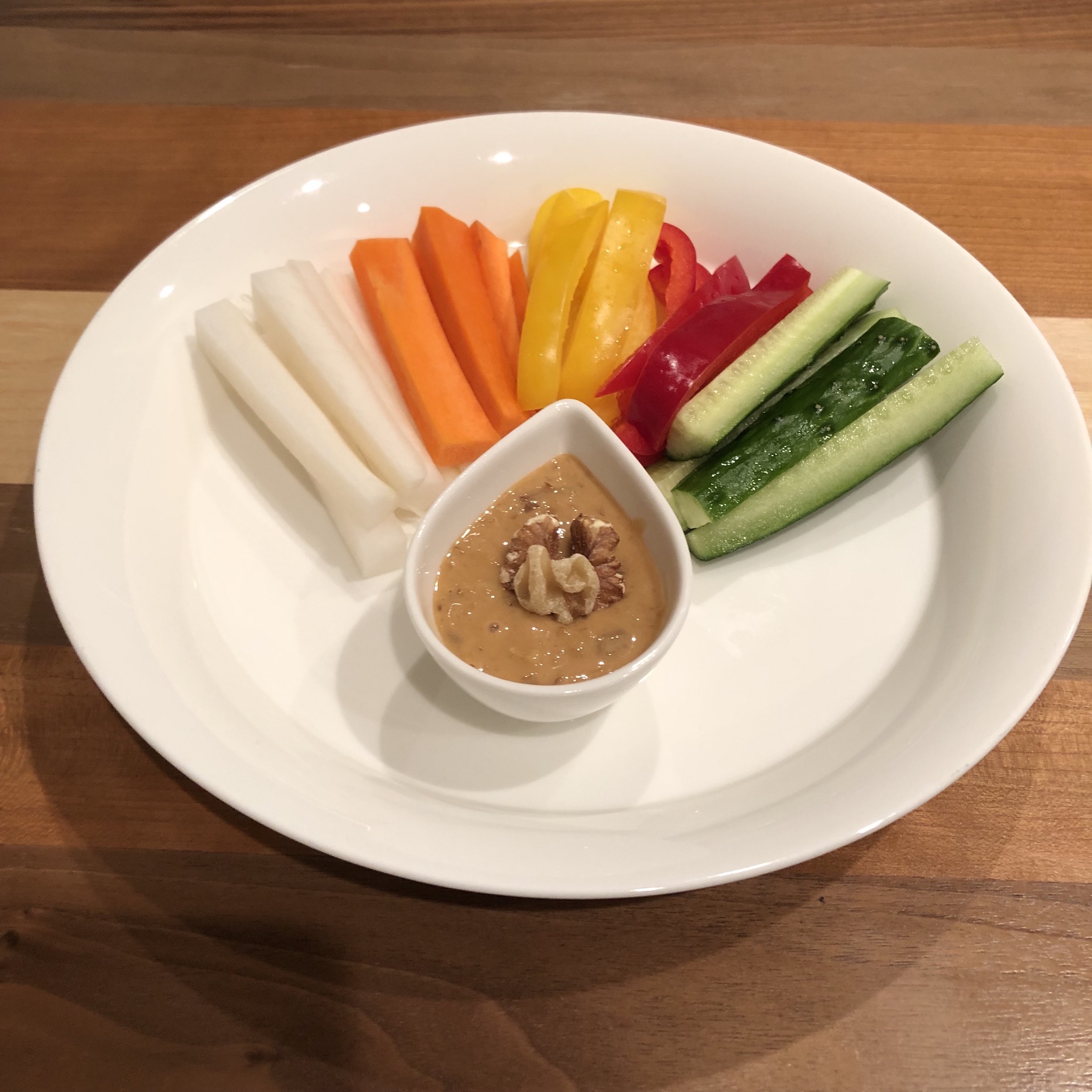 Ready to eat!