Let's make some healthy side dish for today!
How about using broccoli with delicious homemade dressing?
It is said that broccoli is rich in Vitamin C (and also in other nutrients), so it must be not only delicious but very nutritious salad!
Very creamy egg sauce flavored with curry powder, mayonnaise, and miso paste matches perfect with fresh broccoli.
You can get a richer and mild taste by using miso paste with curry powder actually.
Please enjoy the best egg salad for today's lunch or dinner!
【Recipe (2 servings)】
Ingredients
3.5 oz broccoli, Cut into bite-sized
2 boiled eggs
●3 tablespoons mayonnaise
●1 teaspoon curry powder
●1 teaspoon miso paste (shinshu koji miso paste)
●1 teaspoon sugar
●A pinch of salt and pepper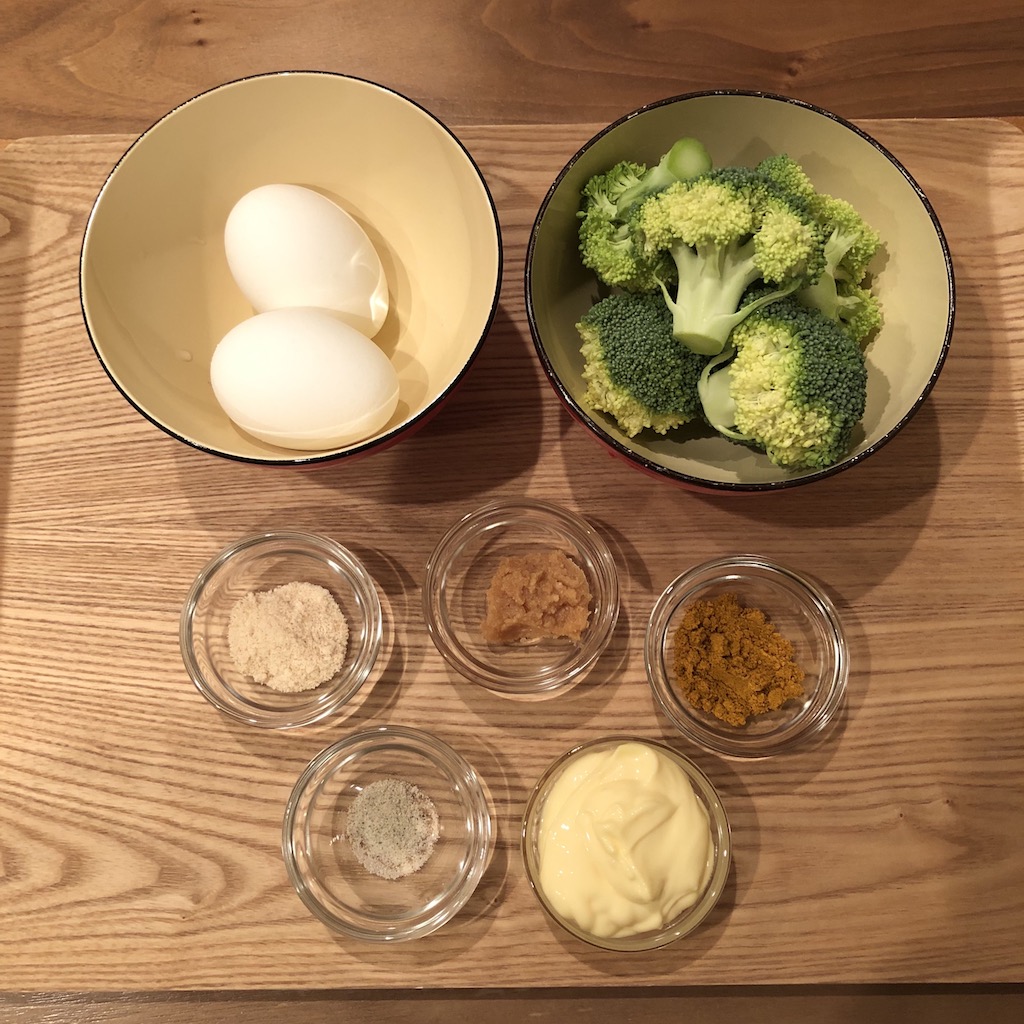 Directions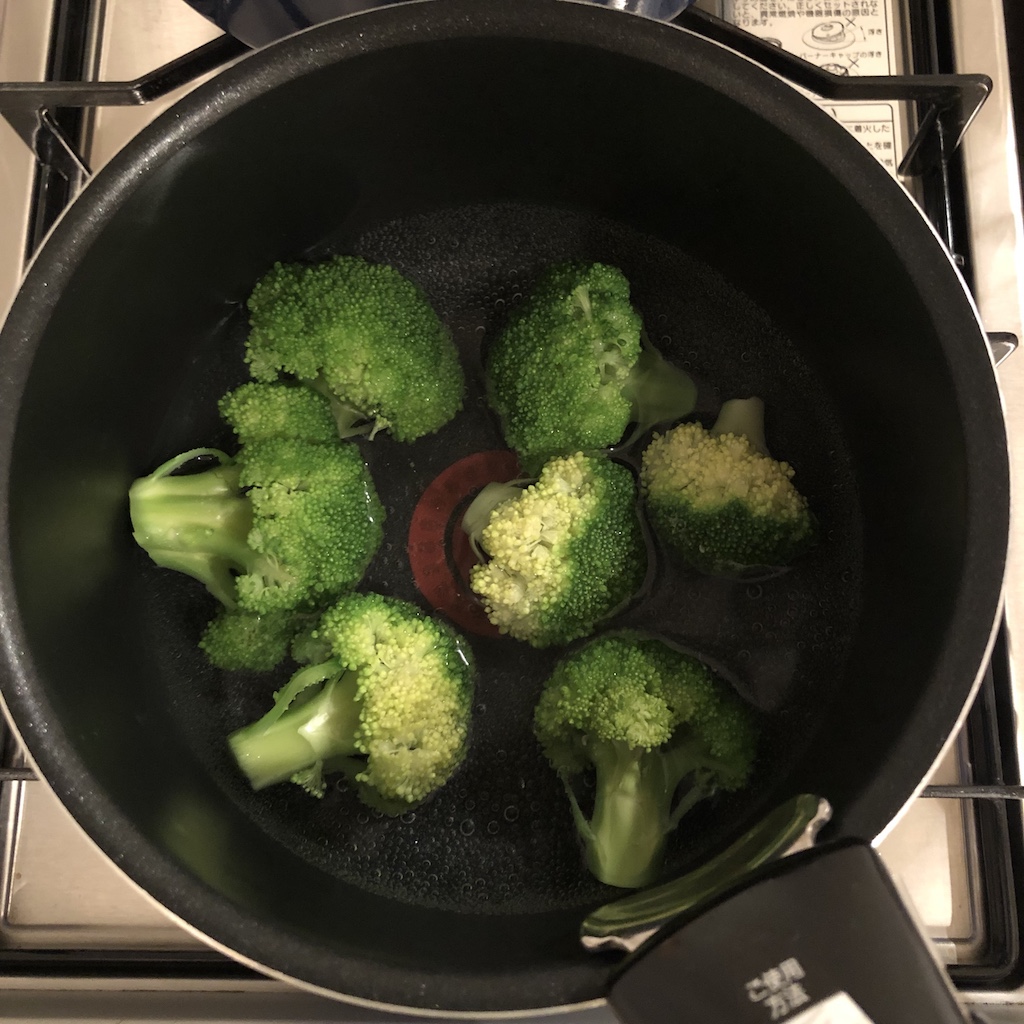 1. Boil broccoli for about 2 min (Please adjust the boiling time to your liking). Drain broccoli and pat dry with paper towel.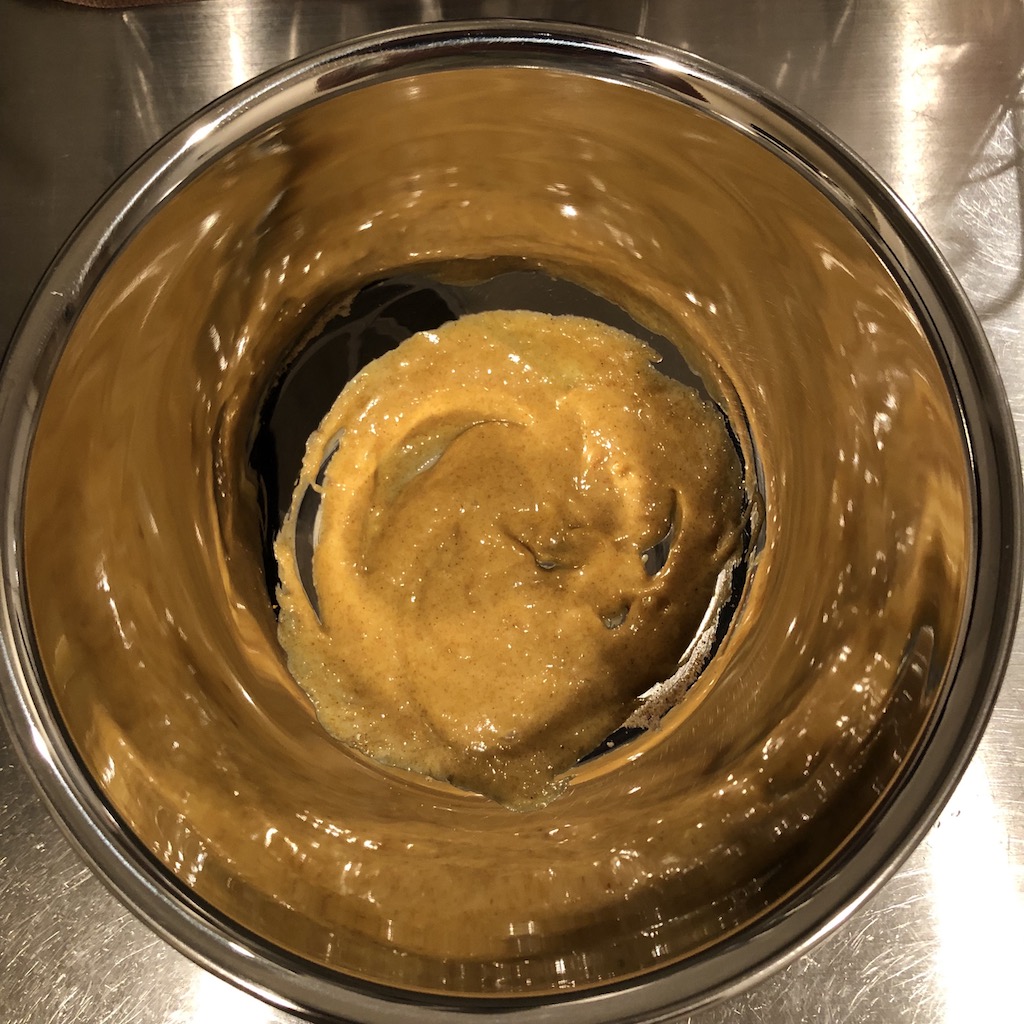 2. Mix ● seasonings in a mixing bowl.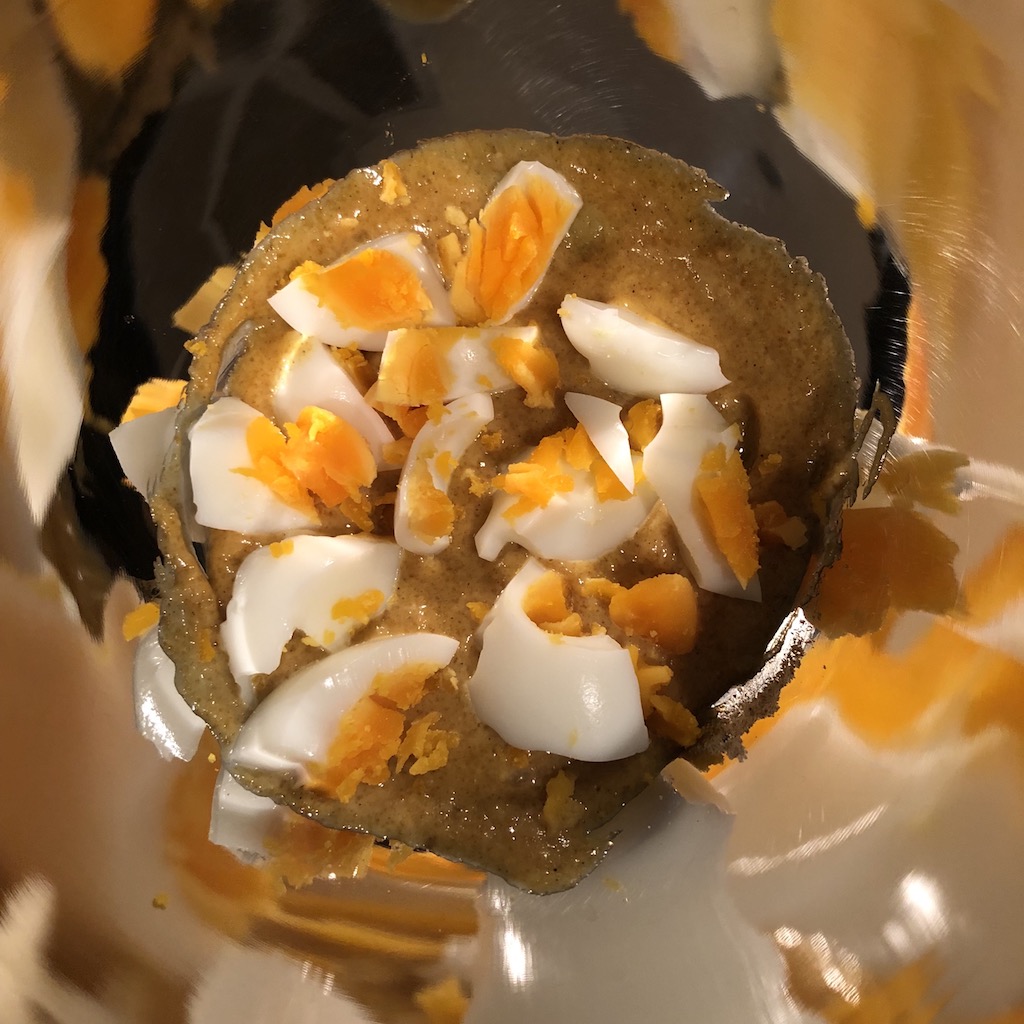 3. Chop 1 boiled egg into small pieces, and add them to the mixing bowl.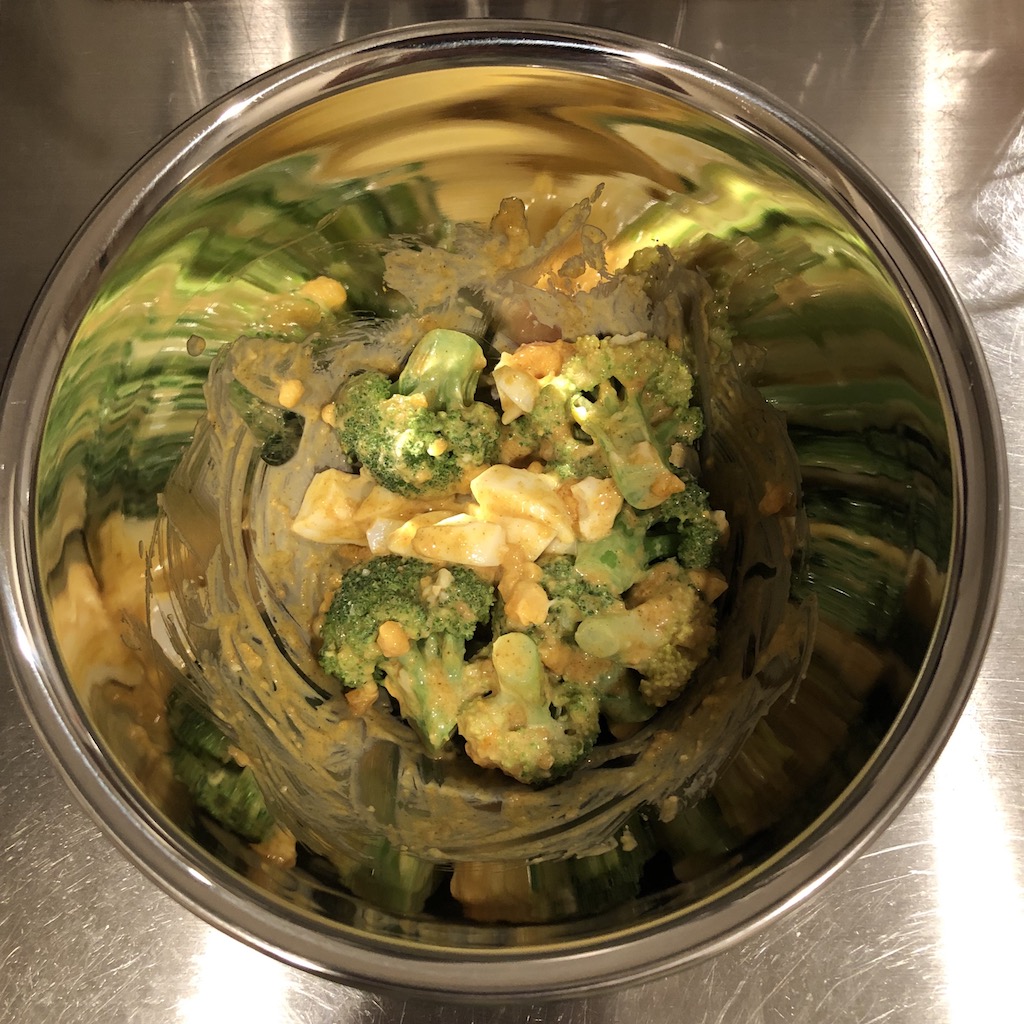 4. Add boiled broccoli to the bowl, and stir well. Dish up the salad on a plate and put the rest of boiled egg with it.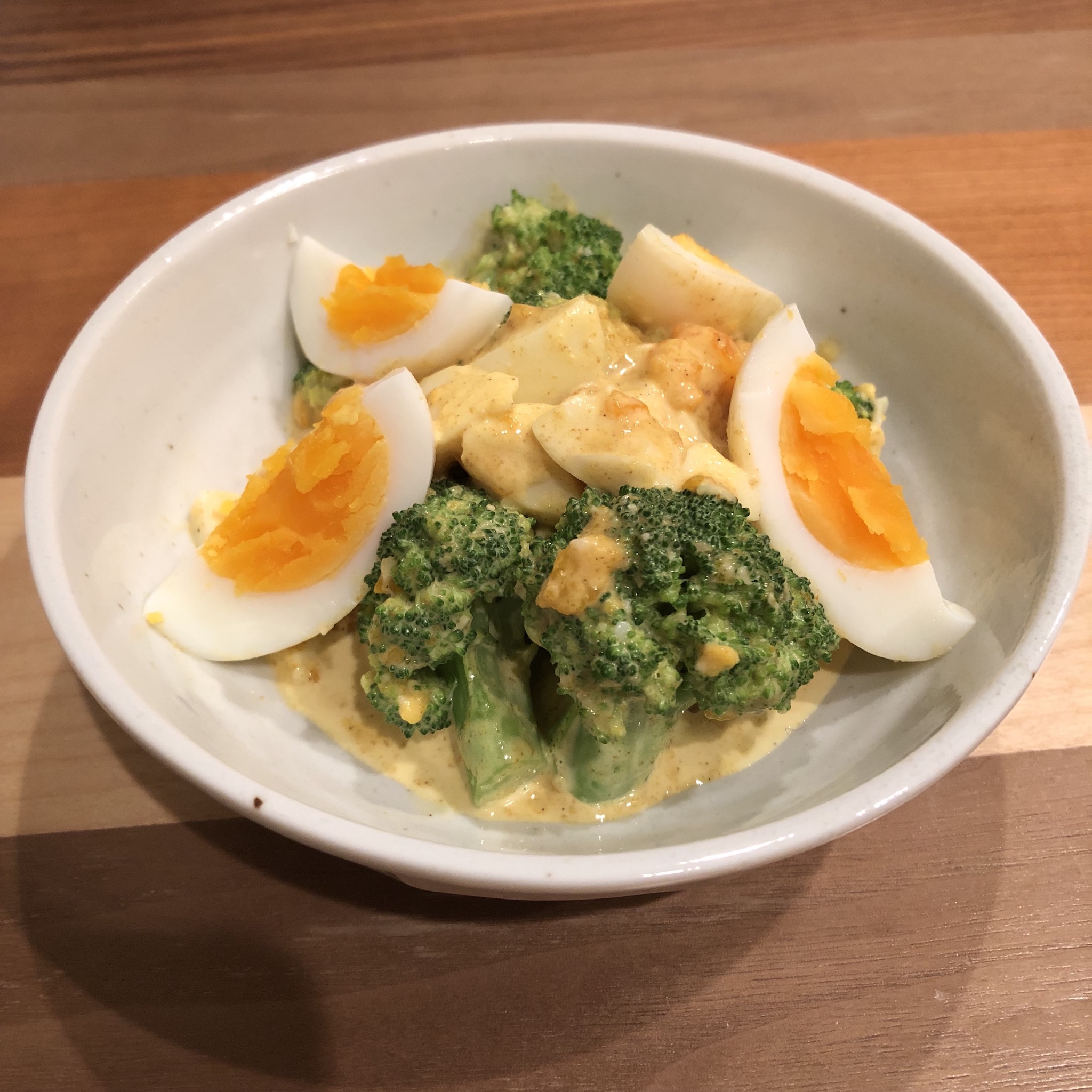 Ready to eat!