I have been used thin fried tofu for many miso soup recipes, and I believe a lot of people have already known it is one of the greatest ingredients for soup as I always do.
But how about stuffed fried tofu recipe…? How does that sound to you?
Actually there are tasty recipes of fried tofu stuffed with various kinds of food in Japan such as rice, eggs, vegetables, meat, cheese, and so on.
For example, I love Inarizushi: Salty-sweet taste fried tofu stuffed with vinegared rice.
Today's recipe is not the one with rice, but it's very easy and tasty stuffed dish!
The main part of this is "meat miso": ground pork seasoned with sweet miso paste and garlic.
Although meat miso itself is already very delicious, but it becomes even better by mixing with green onion and mushrooms!
(Meat miso is very useful, and you can make it as make-ahead dish too).
You can taste the sweetness from a variety of angles: pork, miso sauce, onions, and enoki mushrooms.
Also, I highly recommend to eat fried tofu with grated daikon with pouring soy sauce. It makes the whole meal fresh and more delicious!!
Please enjoy the best fried tofu appetizer!
【Recipe (2 servings)】
Ingredients
1.5 oz (2 sheets) thin fried tofu, Cut into half
1 oz green onion, Minced
2 oz enoki mushrooms, Finely chopped
2.5 oz daikon, Grated
For meat miso
2 oz ground pork (or beef)
2 oz onion, Minced
1 clove of garlic, Minced
●1 tablespoon miso paste
●1 tablespoon sake (or white wine)
●1 tablespoon sweet sake (mirin)
●1/2 tablespoon sugar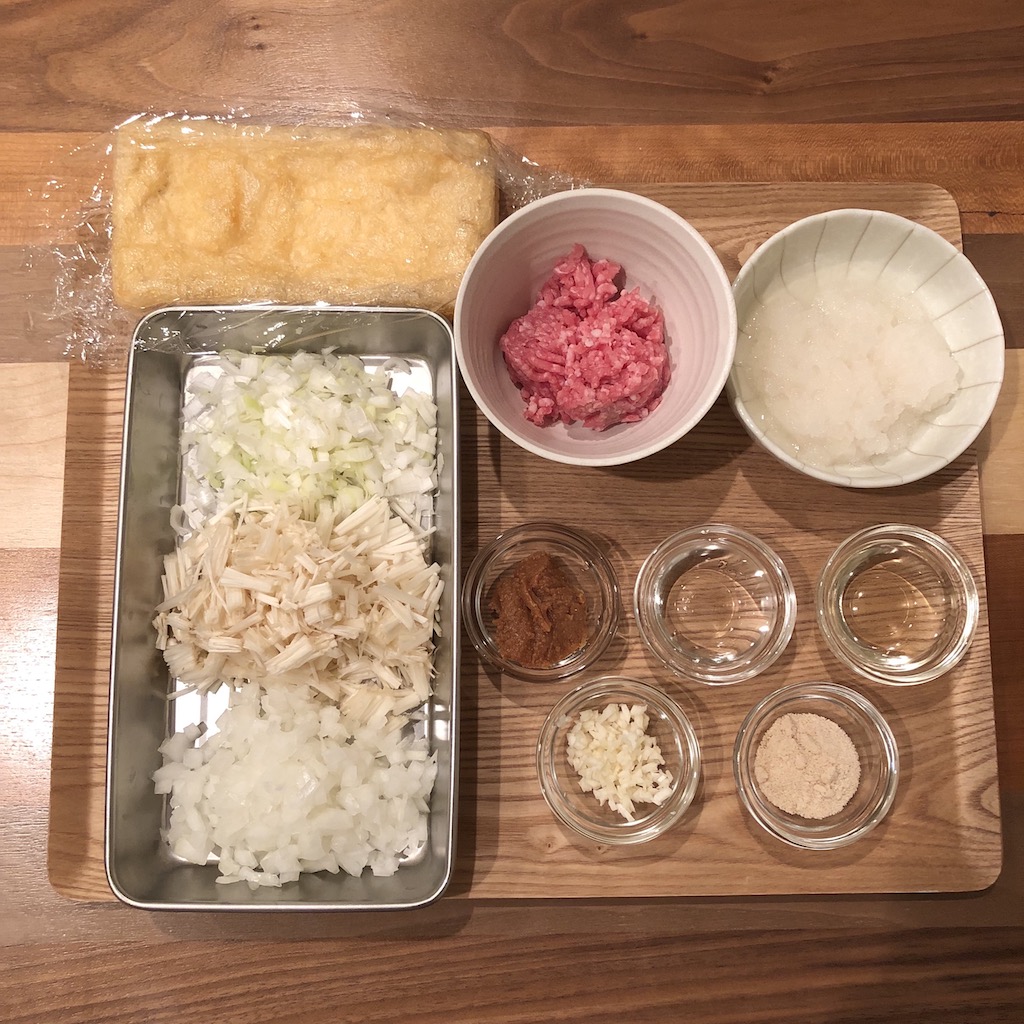 Directions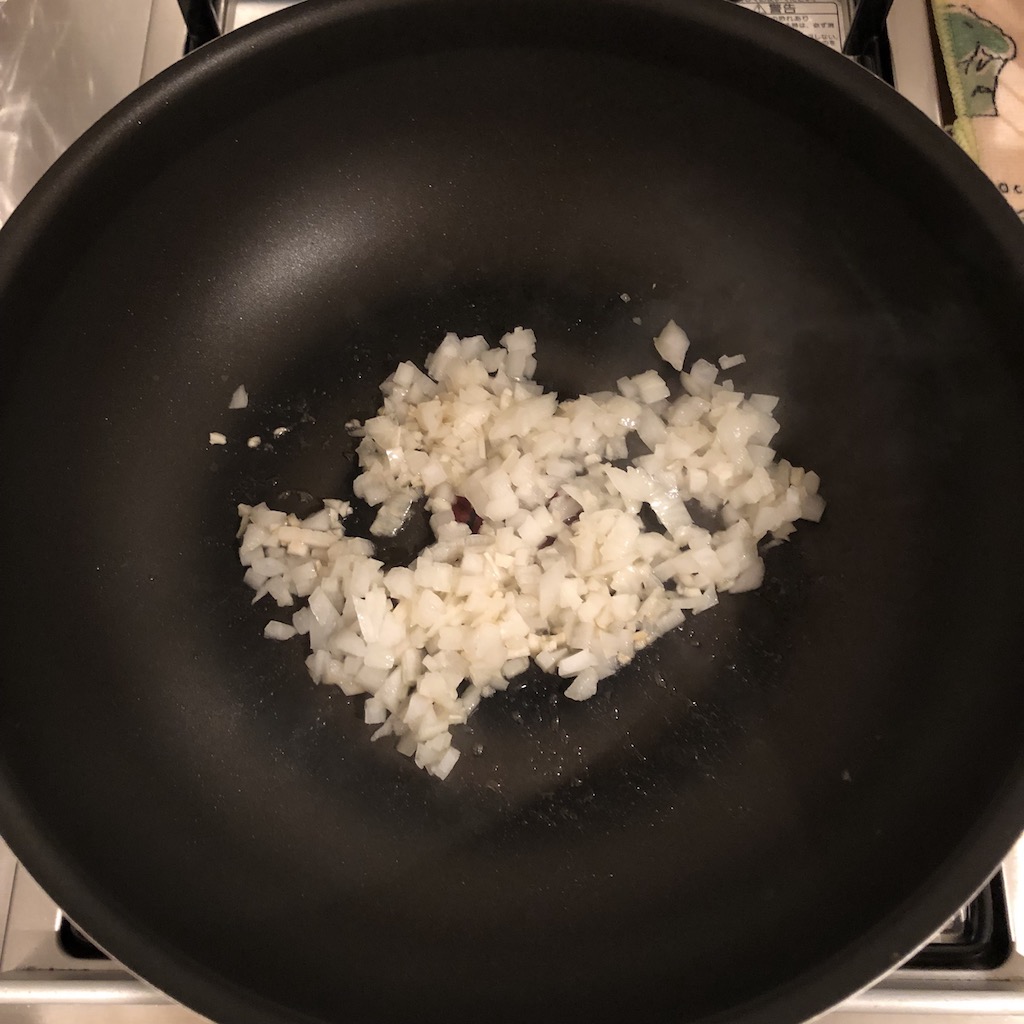 1. First, make "meat miso". Heat minced garlic with oil in a pan on low heat. Add onion after garlic becomes aromatic.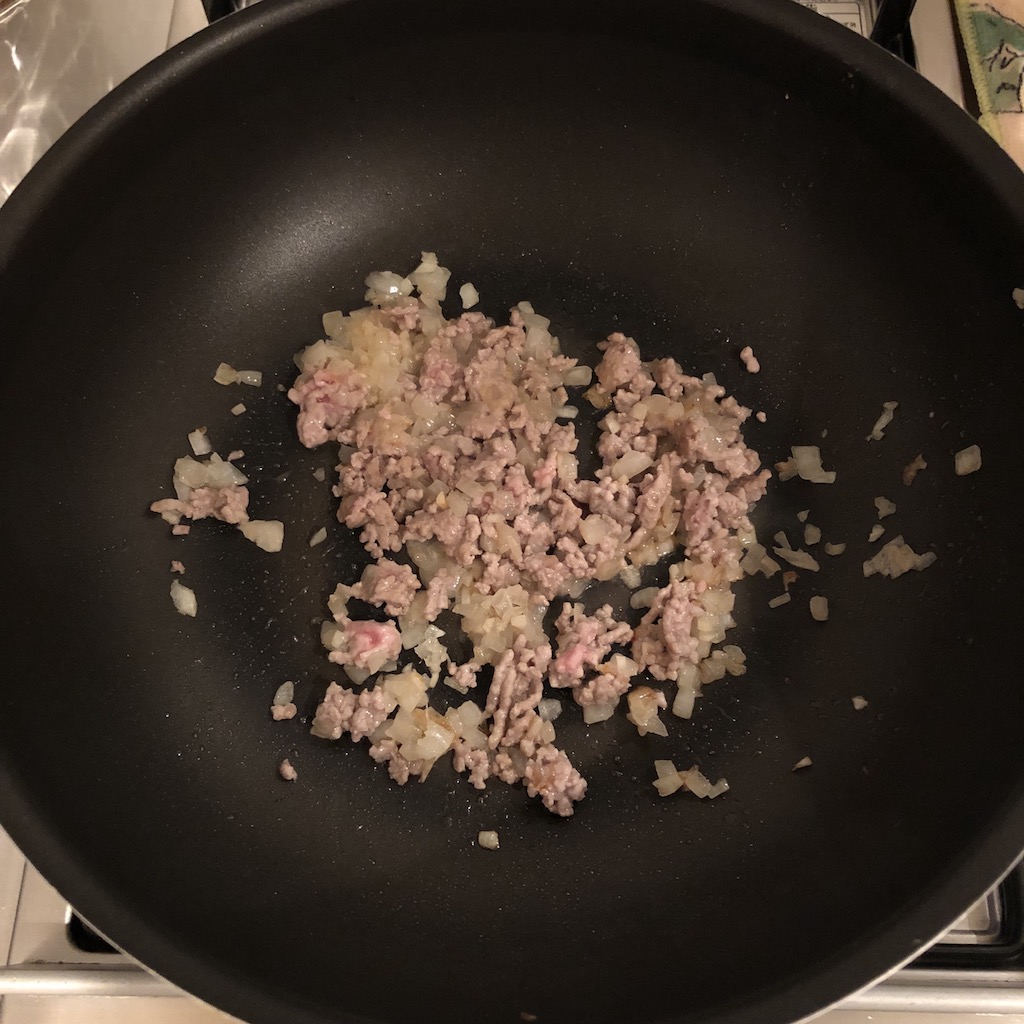 2. Stir-fry until onion get transparent. Then add ground pork into the pan.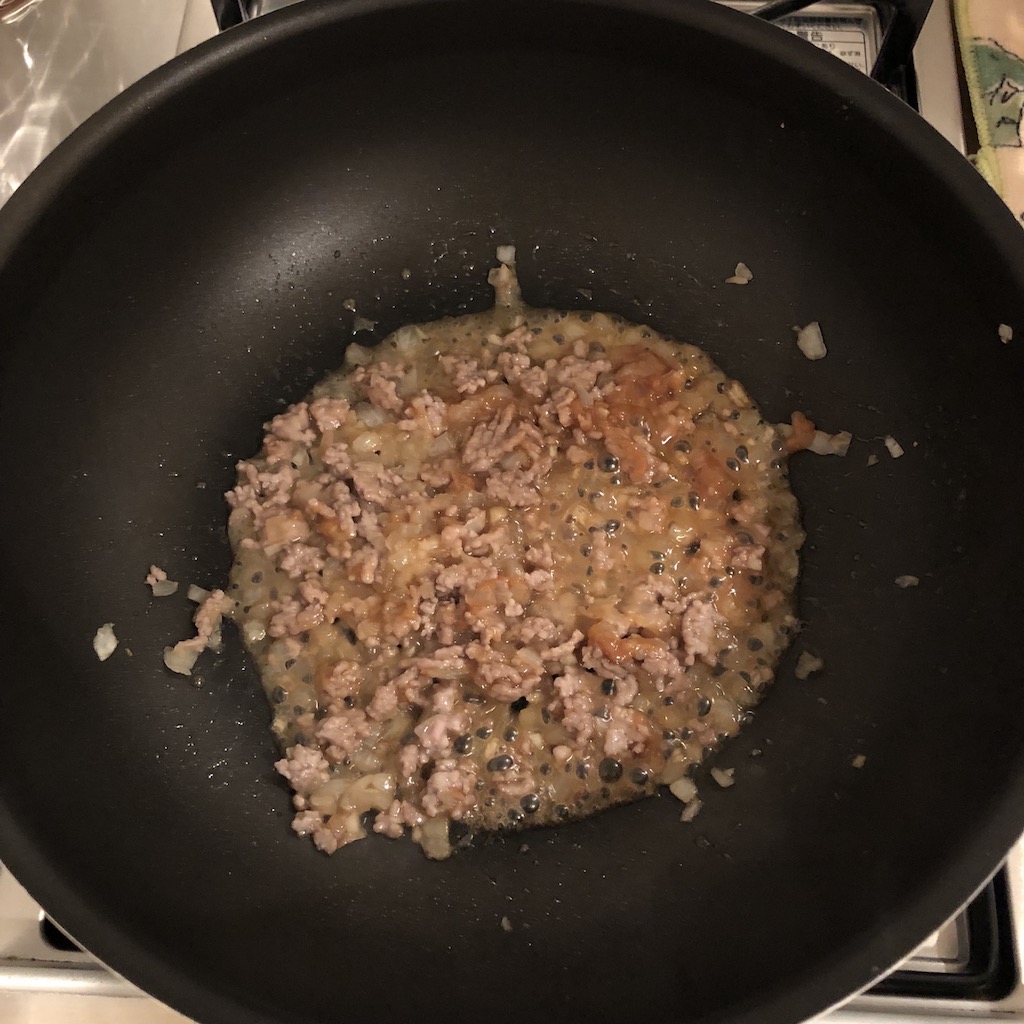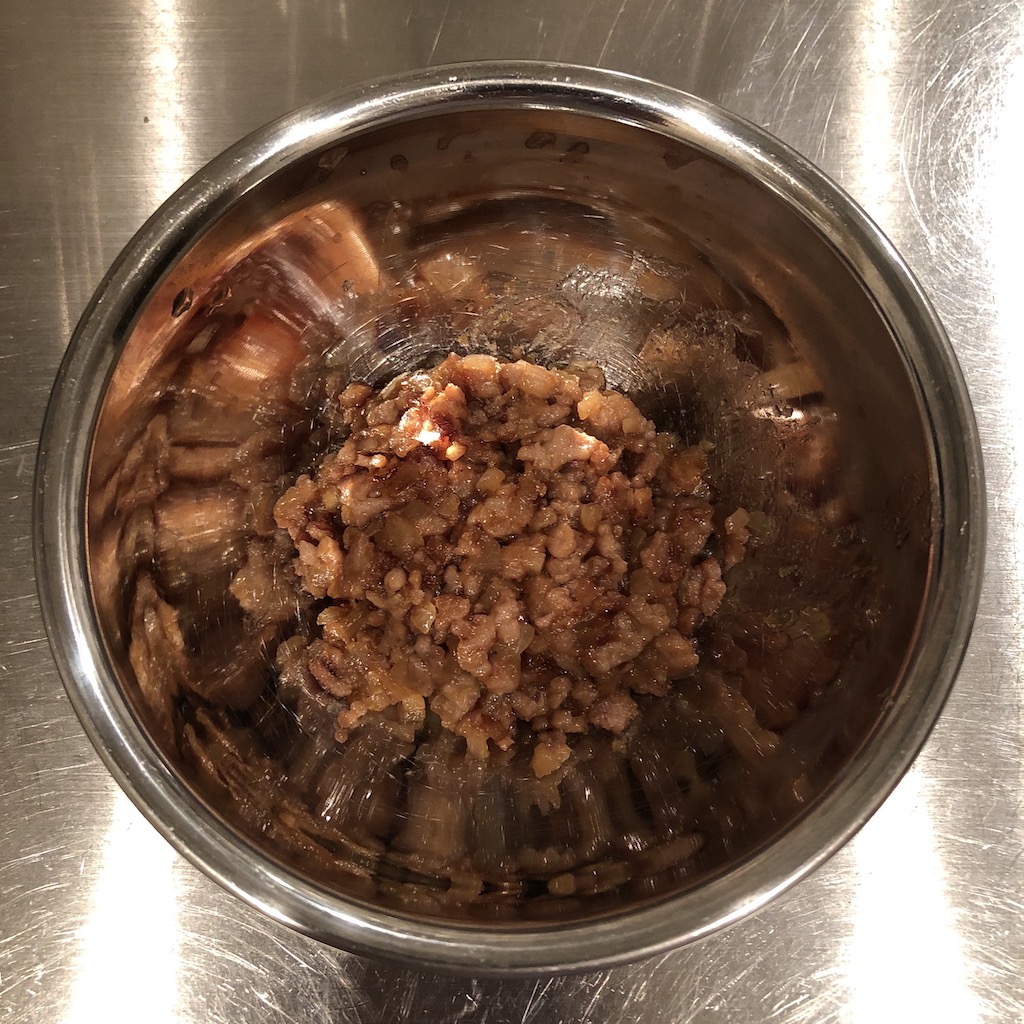 3. Add ● into the pan, and boil off the water. "Meat miso" is ready!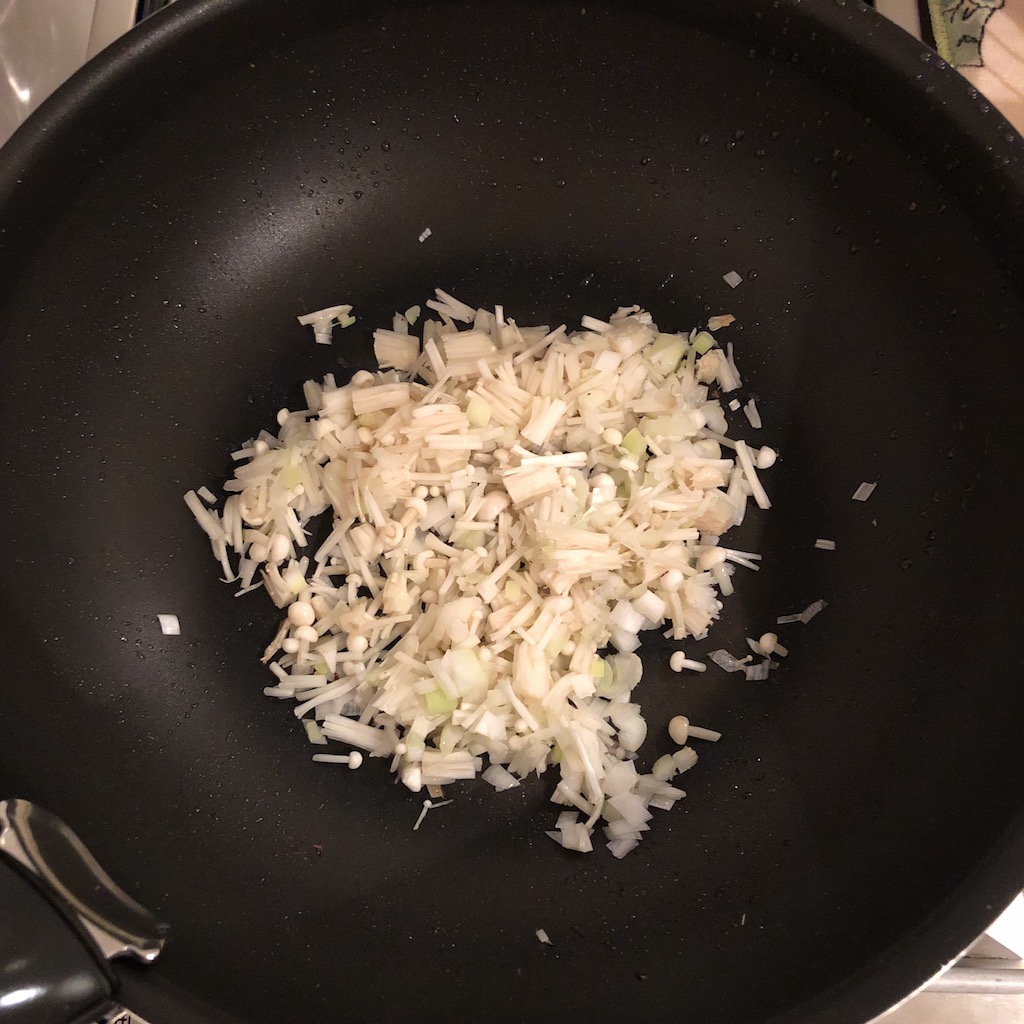 4. Take out meat miso from the pan, and heat green onion and enoki mushrooms in the pan.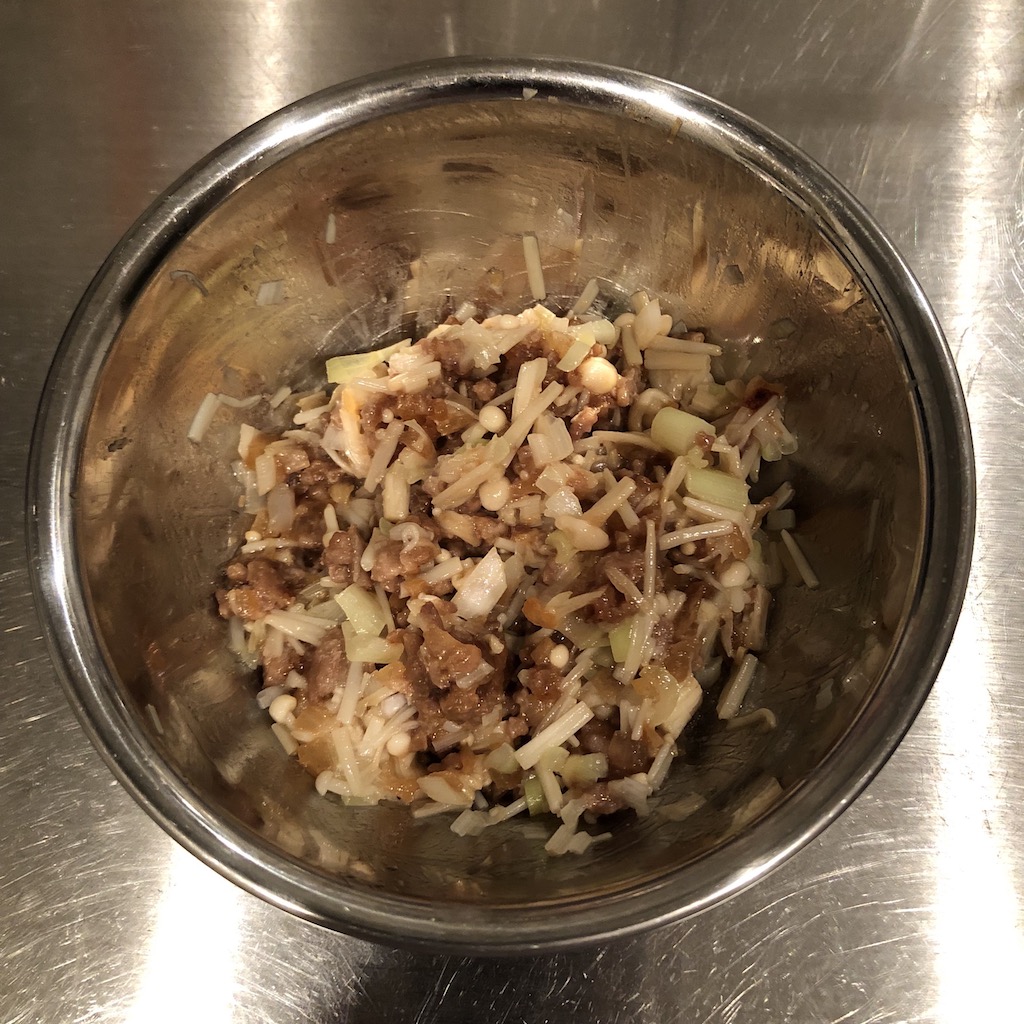 5. Mix 3. and 4. in a mixing bowl.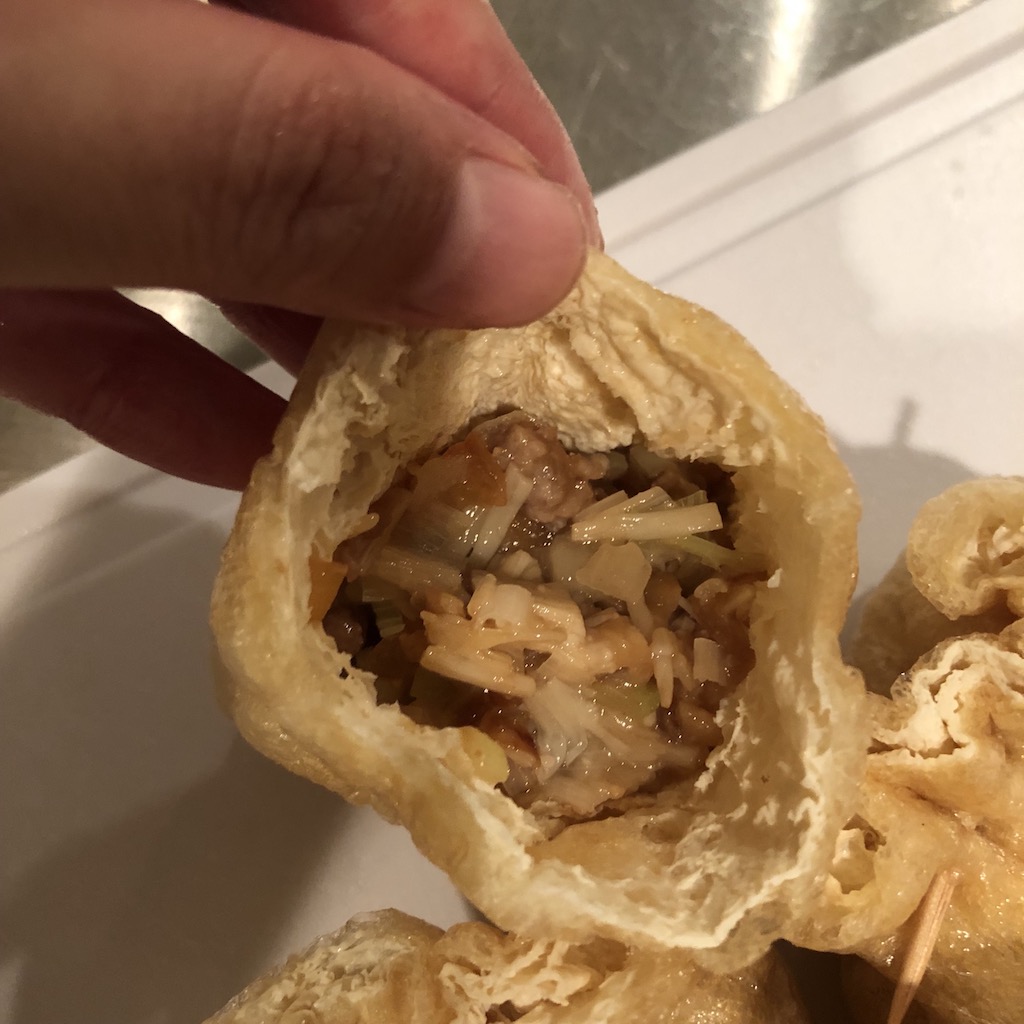 6. Stuff 5. in half-cut thin fried tofu.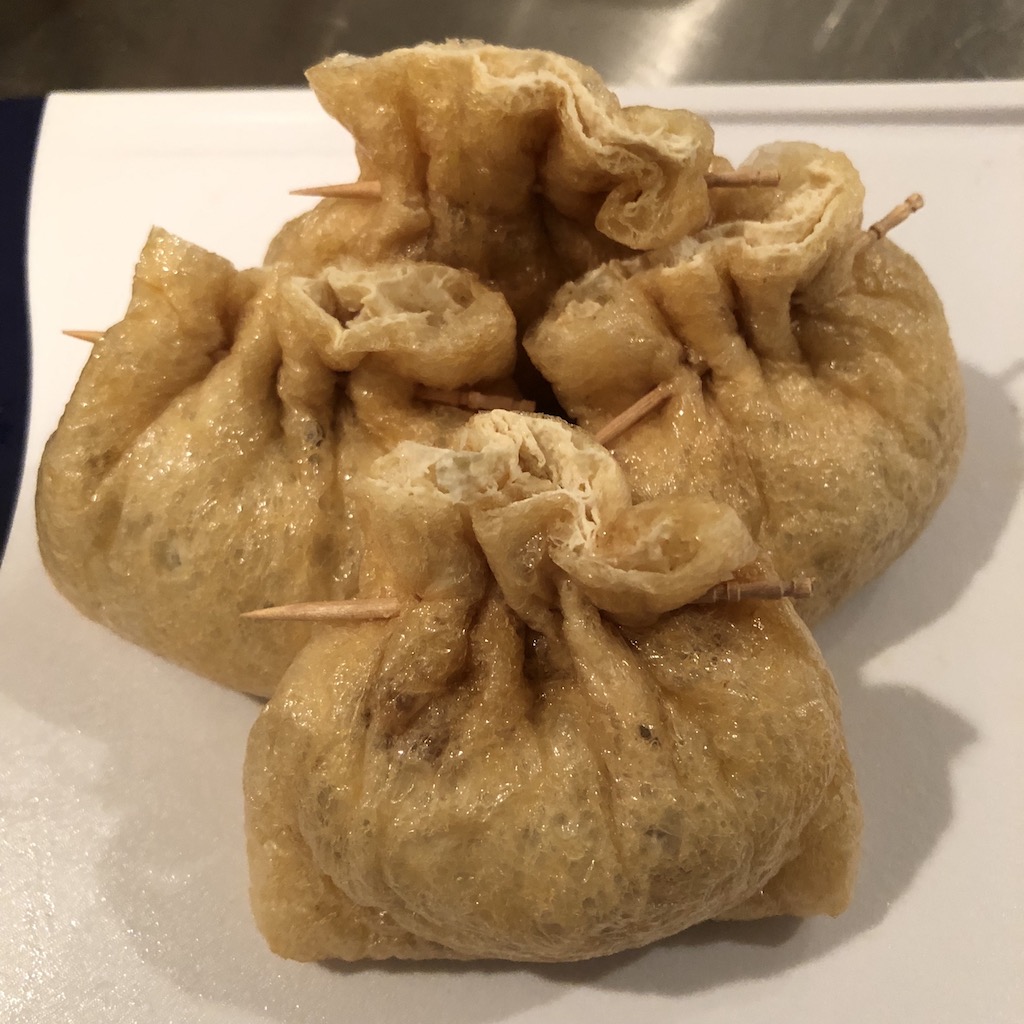 7. Sew up with toothpicks.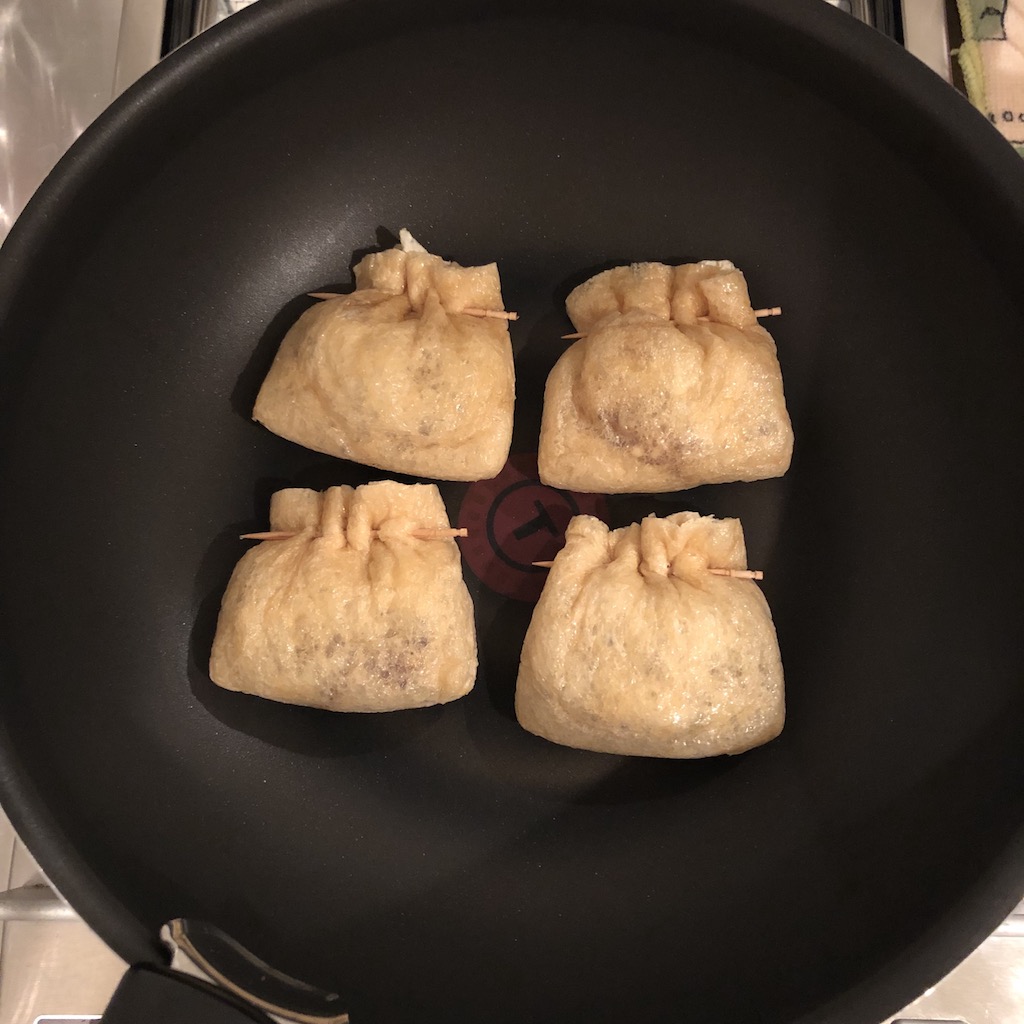 8. Bake the surface of stuffed fried tofu in a pan until slightly golden brown. Please eat them with grated daikon with little bit of soy sauce.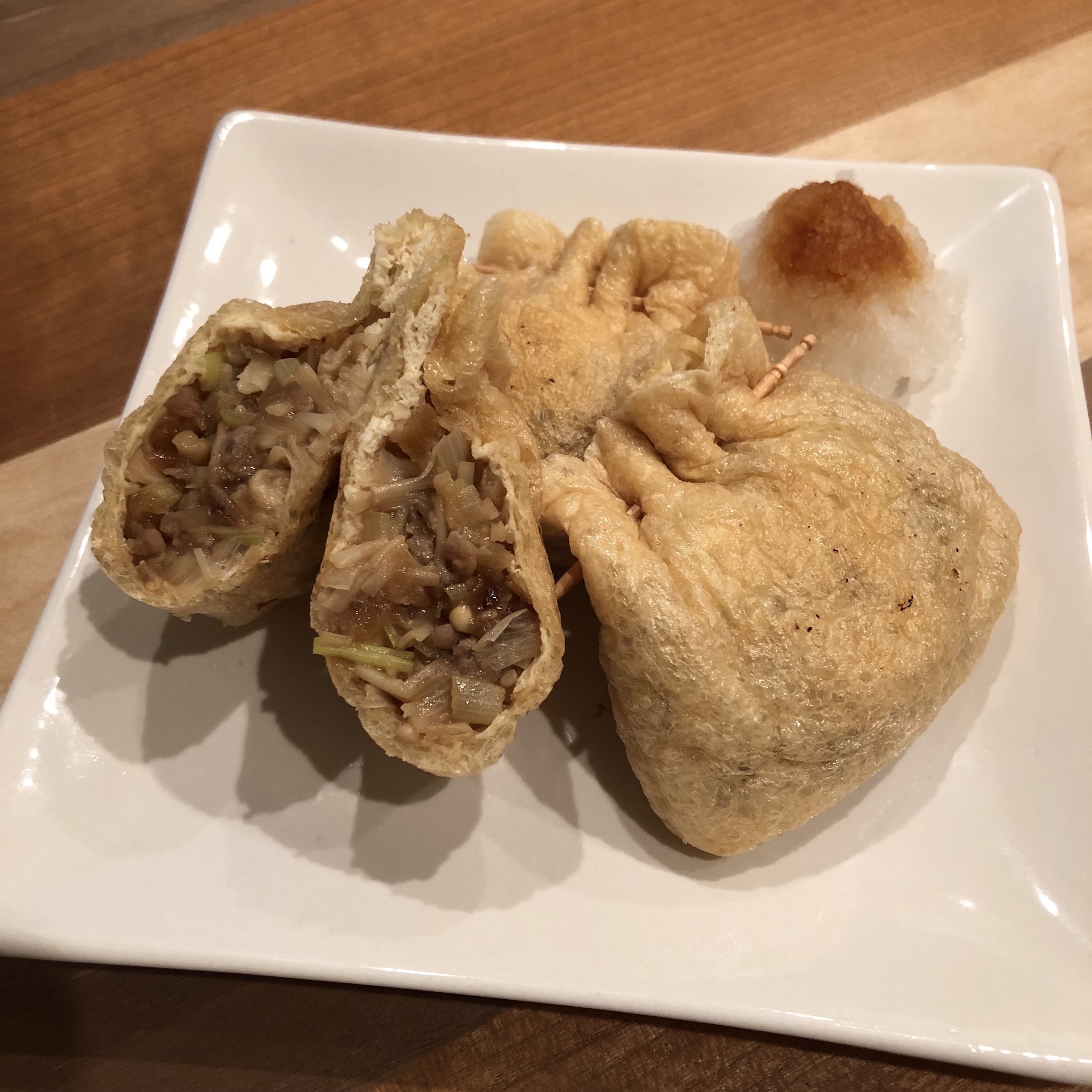 Ready to eat!