Eating somen noodle with dipping sauce is very tasty and easy to prepare for quick lunch!
You can enjoy your favorite dipping sauce, for example soy sauce base sauce and sesame-miso sauce.
Putting the noodles in warm soup is also good choice.
But today's somen noodles menu will be a little different actually…!
It is going to be "DRY" somen noodles. It means you don't eat it with dipping sauce or soup, but with toppings of meat miso (ground meat seasoned with sweet miso paste) and coriander.
Another important part of the dish is that the noodles will be coating with peanut butter sauce.
The sauce made from peanut butter and grind sesame tastes amazing and matches perfect with miso-flavored ground meat.
Fresh coriander gives great accent to the dish too!
If you dislike coriander, it would be nice to have only chili oil for topping.
Please enjoy the best ethnic dry noodles with perfect meat miso!!
Recipe for cooking with meat miso:
FRIED TOFU STUFFED WITH GREAT MEAT MISO RECIPE
Recipe for cooking with somen noodles:
SESAME-MISO DIPPING SAUCE FOR COLD SOMEN NOODLES RECIPE
【Recipe (2 servings)】
Ingredients
5 oz somen noodles
coriander (as much as you want for topping)
chili oil (as much as you want for topping)
For meat miso
3.5 oz ground beef & pork
2.5 oz onion, Minced
1 teaspoon (sesame) oil
1/2 teaspoon grated garlic
1/2 teaspoon grated ginger
1/2 teaspoon red pepper
●1.5 tablespoons miso paste
●1 tablespoon sake (or white wine)
●1 tablespoon sugar
●1 teaspoon soy sauce
●1 teaspoon sweet sake (mirin)
For somen noodles sauce
▲3 tablespoons hot water
▲2 tablespoons peanut butter
▲1 tablespoon grind sesame
▲1 teaspoon soy sauce
▲1/2 teaspoon chicken stock granule (cube)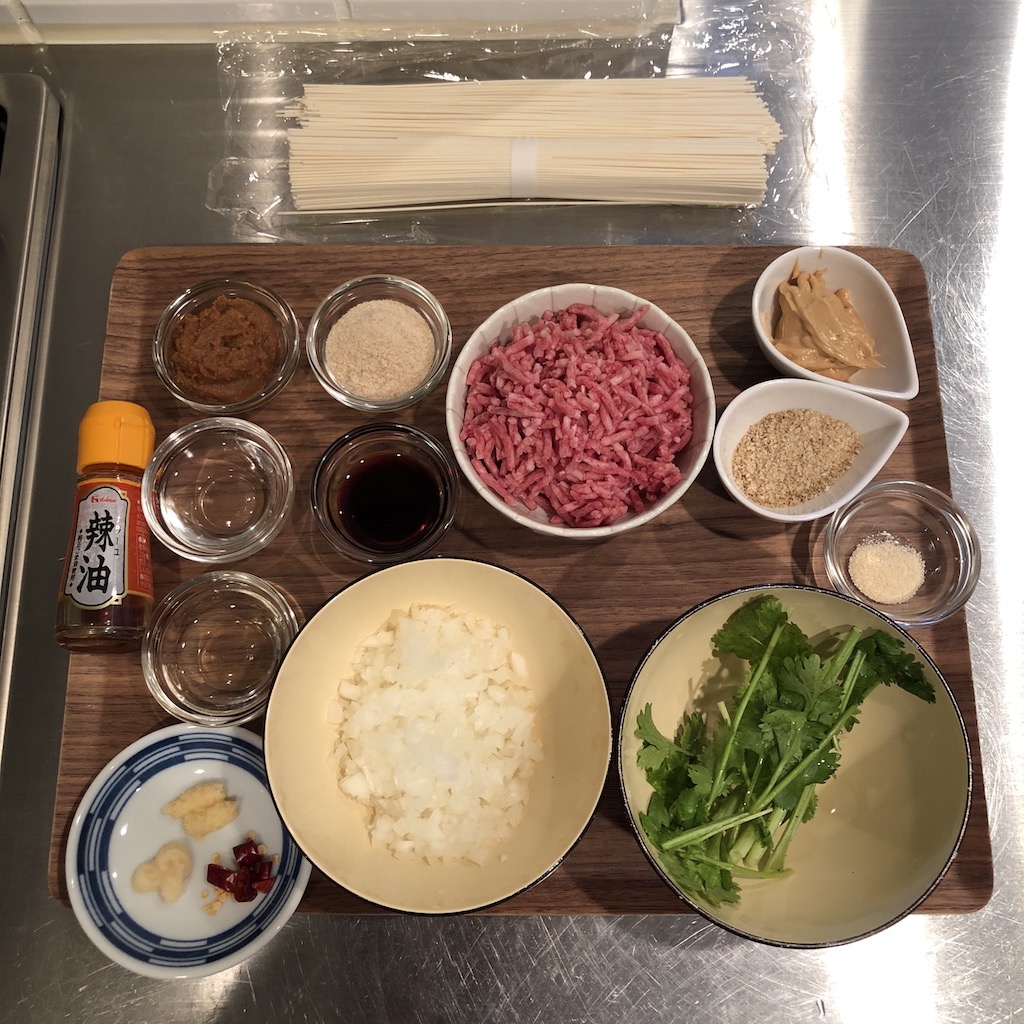 Directions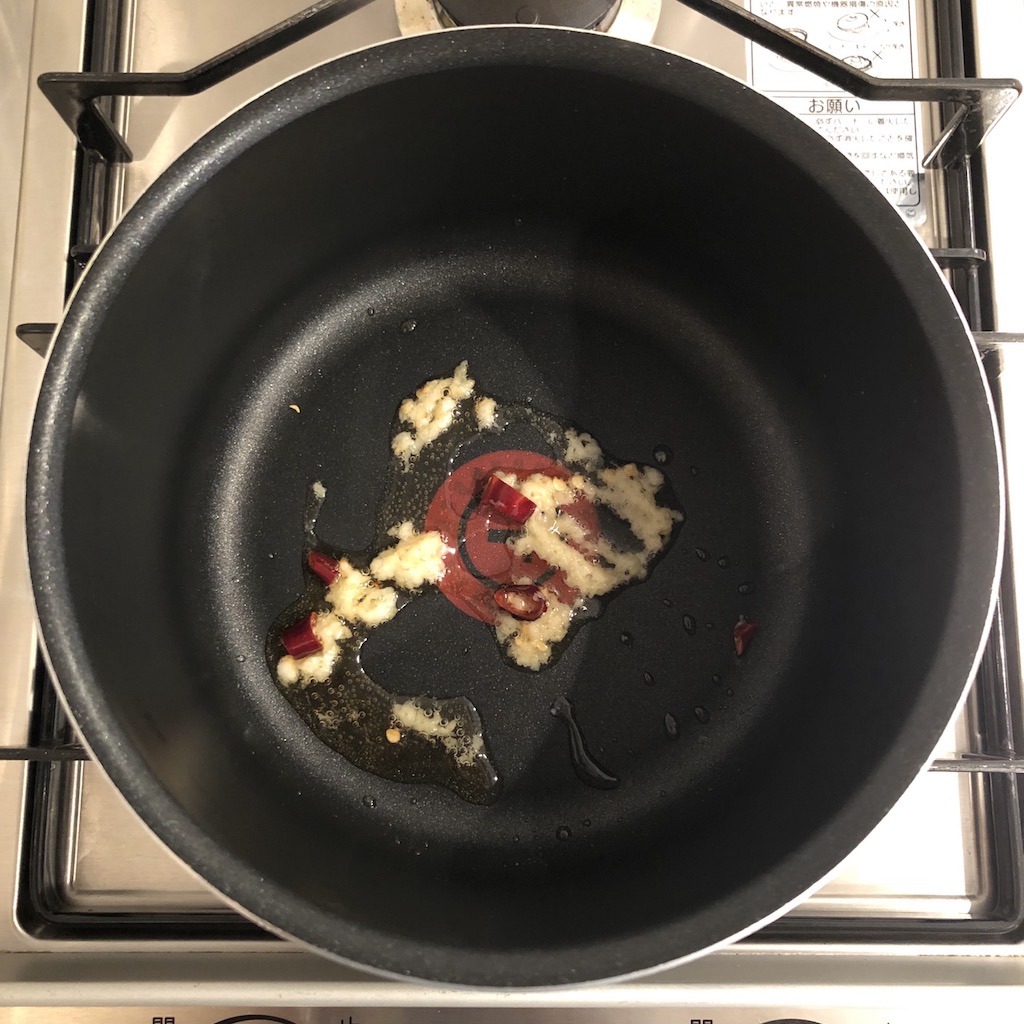 1. Heat grated garlic, ginger, and red pepper with oil on low heat.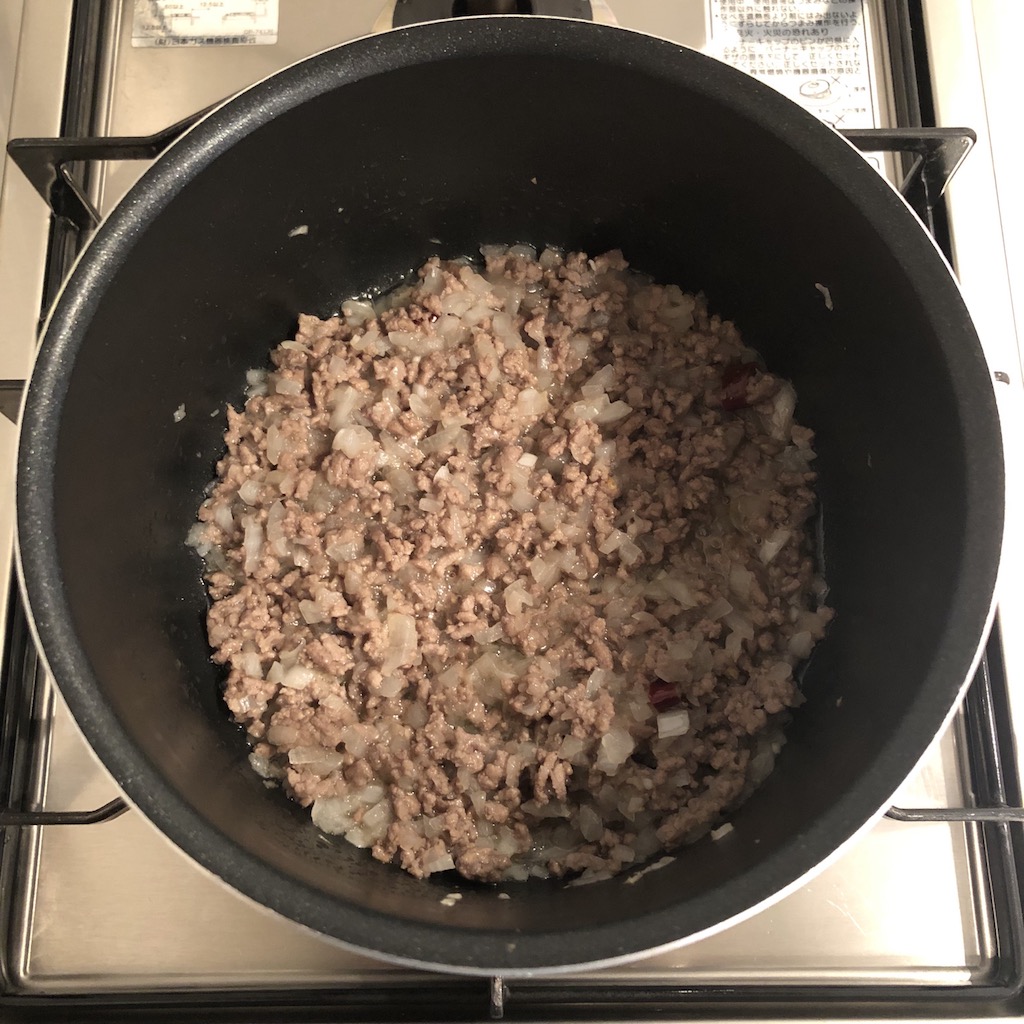 2. Add ground meat and onion, and stir-fry until onion is cooked through.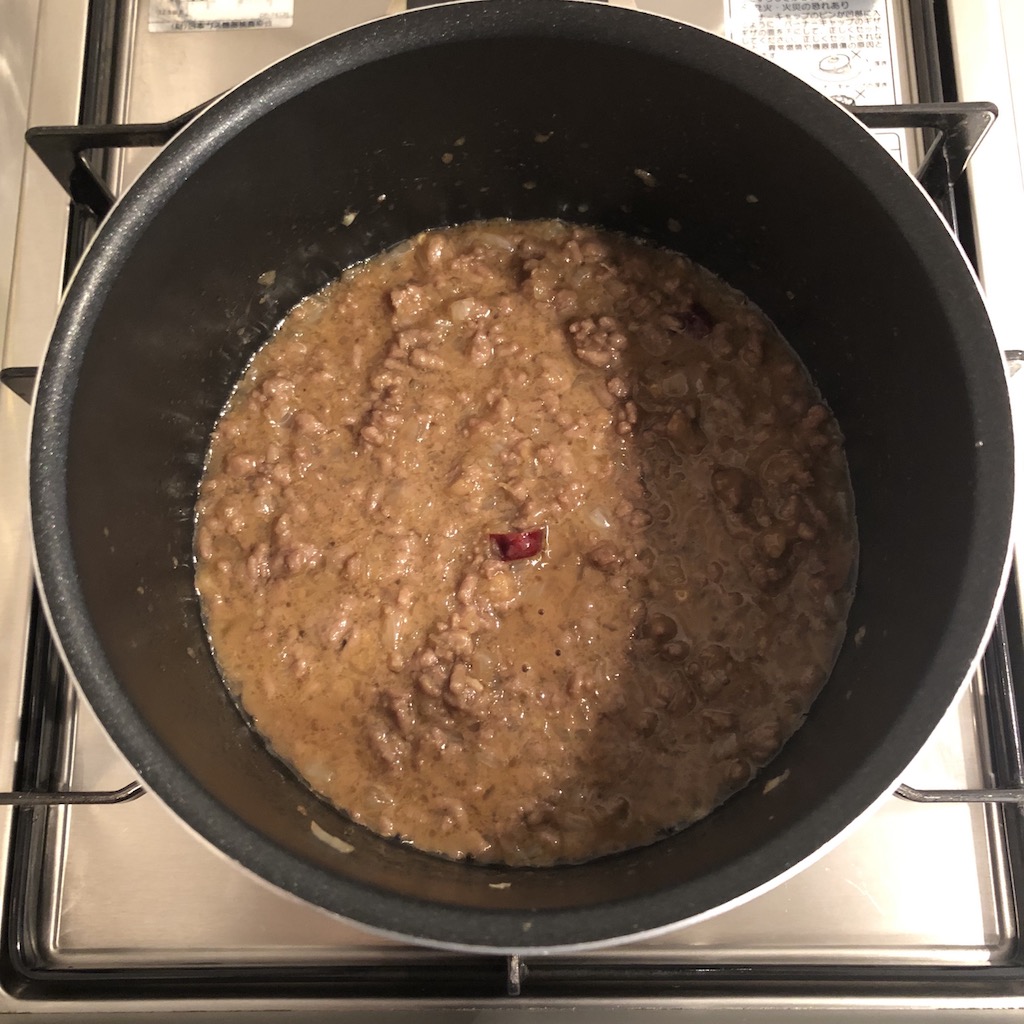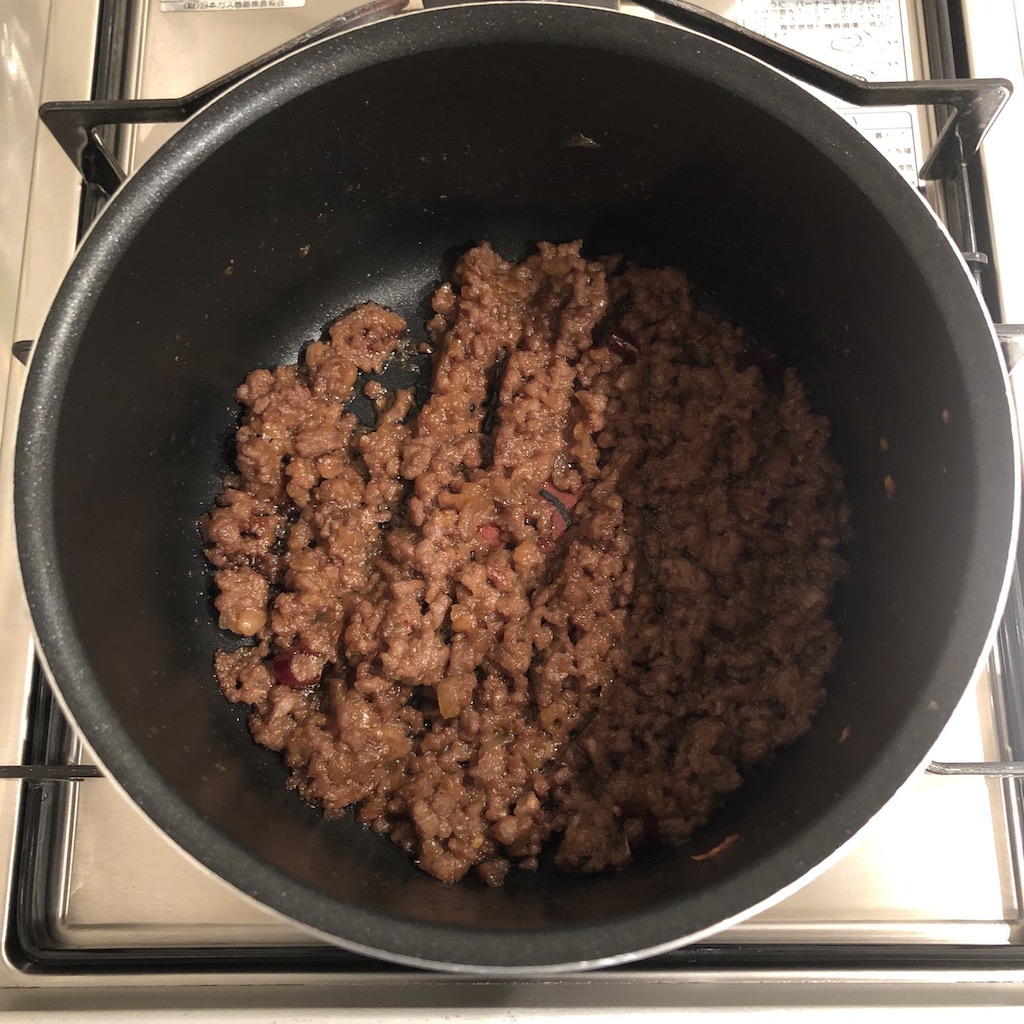 3. Add all of ● seasonings, and complete meat miso by boiling down.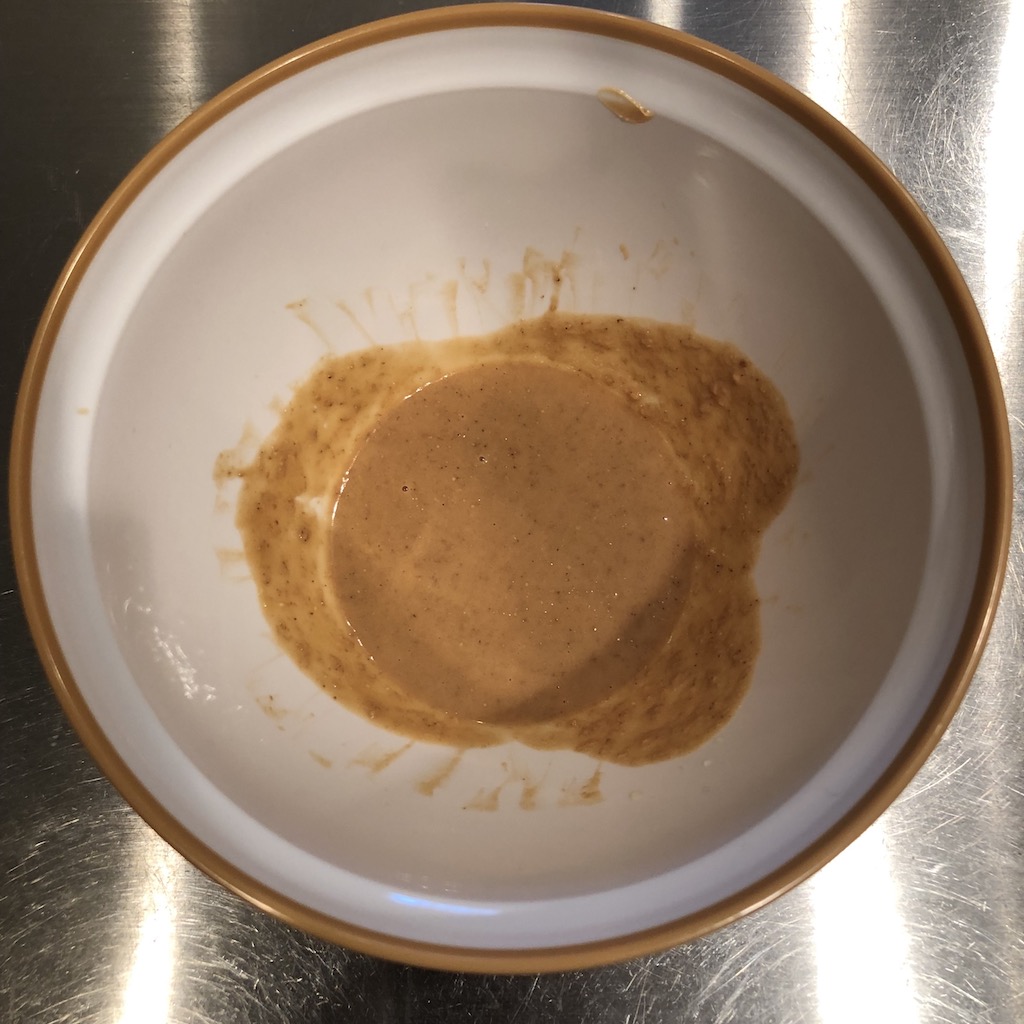 4. Mix all of ▲ seasonings in advance.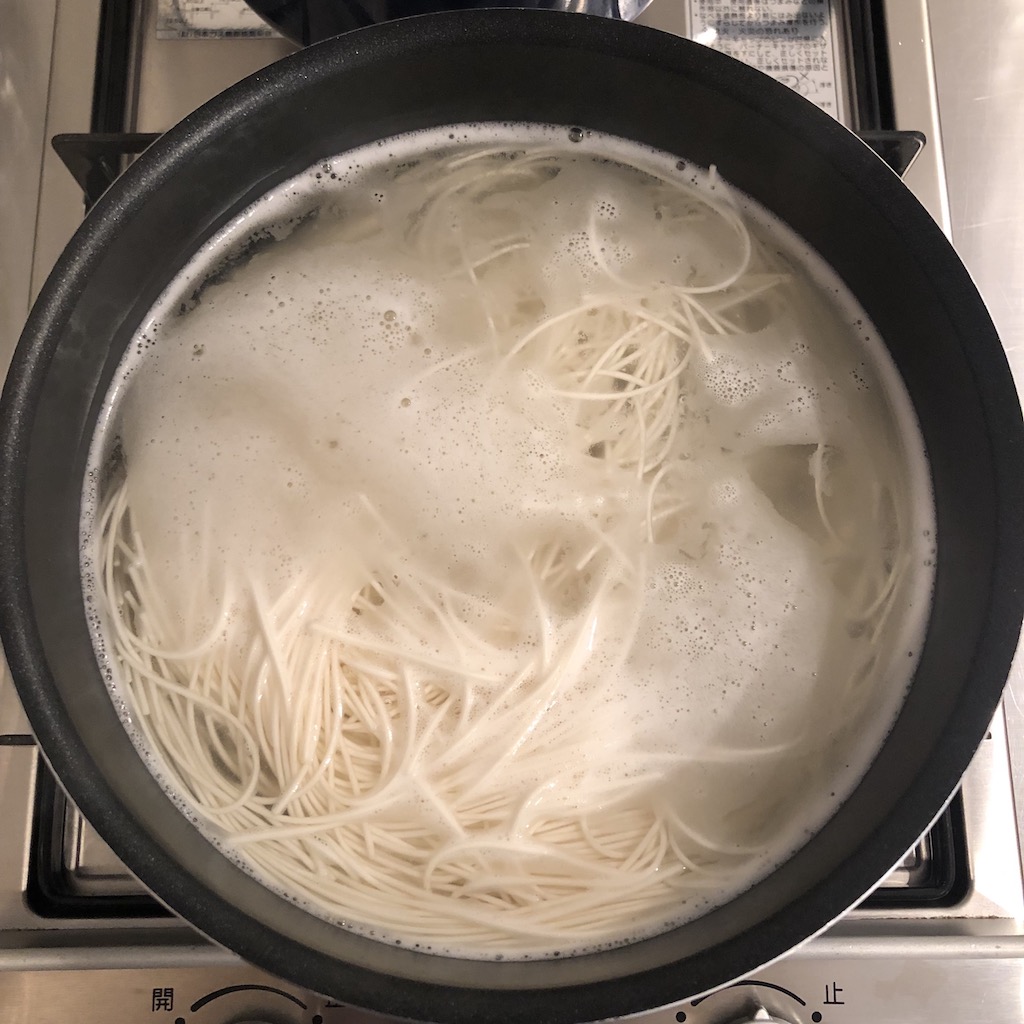 5. Boil somen noodles according to the package. Then drain the noodles using a strainer, and wash them with cold water well.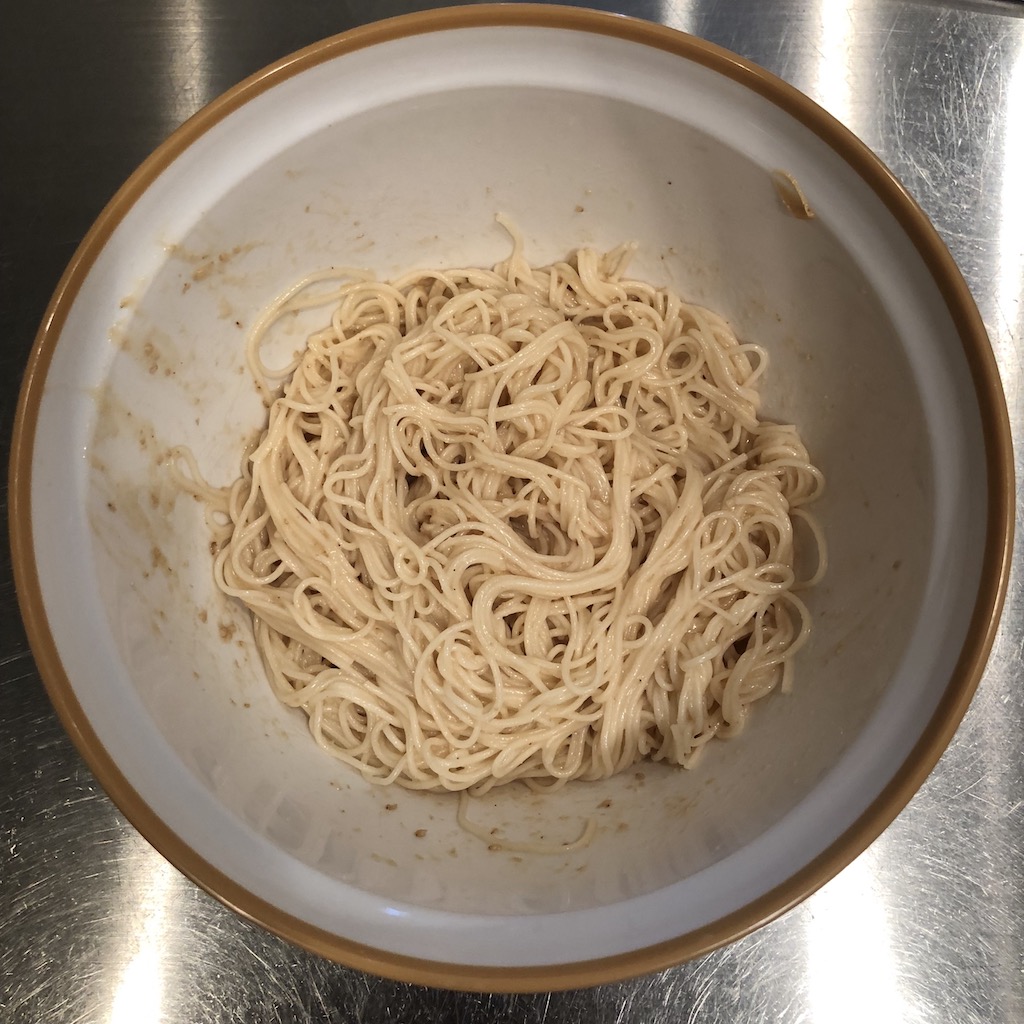 6. Coat somen noodles with ▲ seasonings sauce well.
Dish up the noodles, and put meat miso on top. Sprinkle coriander and chili oil to your liking.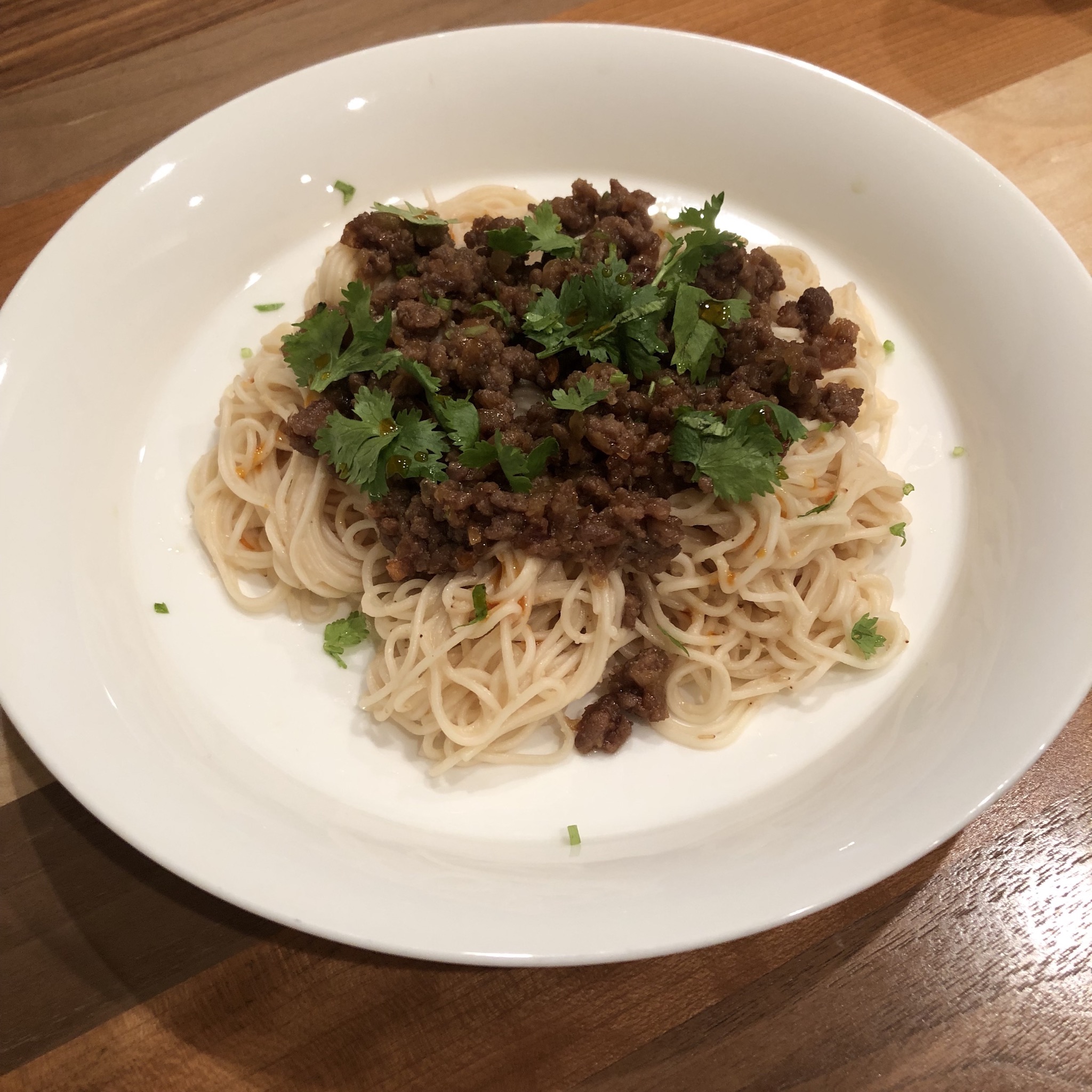 Ready to eat!