Do you know the best thing about cooking fried rice at home?
The answer is that you can add anything you like or have in your fridge to fried rice.
When you have left over ground meat, you should definitely try this recipe!
The important part of this recipe is seasoning with miso paste indeed.
In this recipe, miso-flavored ground meat becomes nice and sweet, and goes perfect with the rice covered with fluffy eggs!!
Maybe you can put your favorite vegetables in it instead of green onion.
I hope you enjoy delicious Japanese fried rice with great miso-meat!
Another recipe for my best fried rice is here.
BEST MISO FRIED RICE RECIPE
【Recipe (2 servings)】
Ingredients
12 oz steamed rice
4 oz ground pork (chicken and beef is OK too)
2 eggs
1 tablespoon (sesame) oil
▲1 oz green onion, Minced
▲1-2 clove(s) of garlic, Minced
▲2 tablespoons minced ginger
●1 tablespoon sake (or white wine)
●1 tablespoon sugar
●2 teaspoons miso paste
●1 teaspoon soy sauce
●1/2 teaspoon chicken stock granule (cube)
●1/3 teaspoon salt and pepper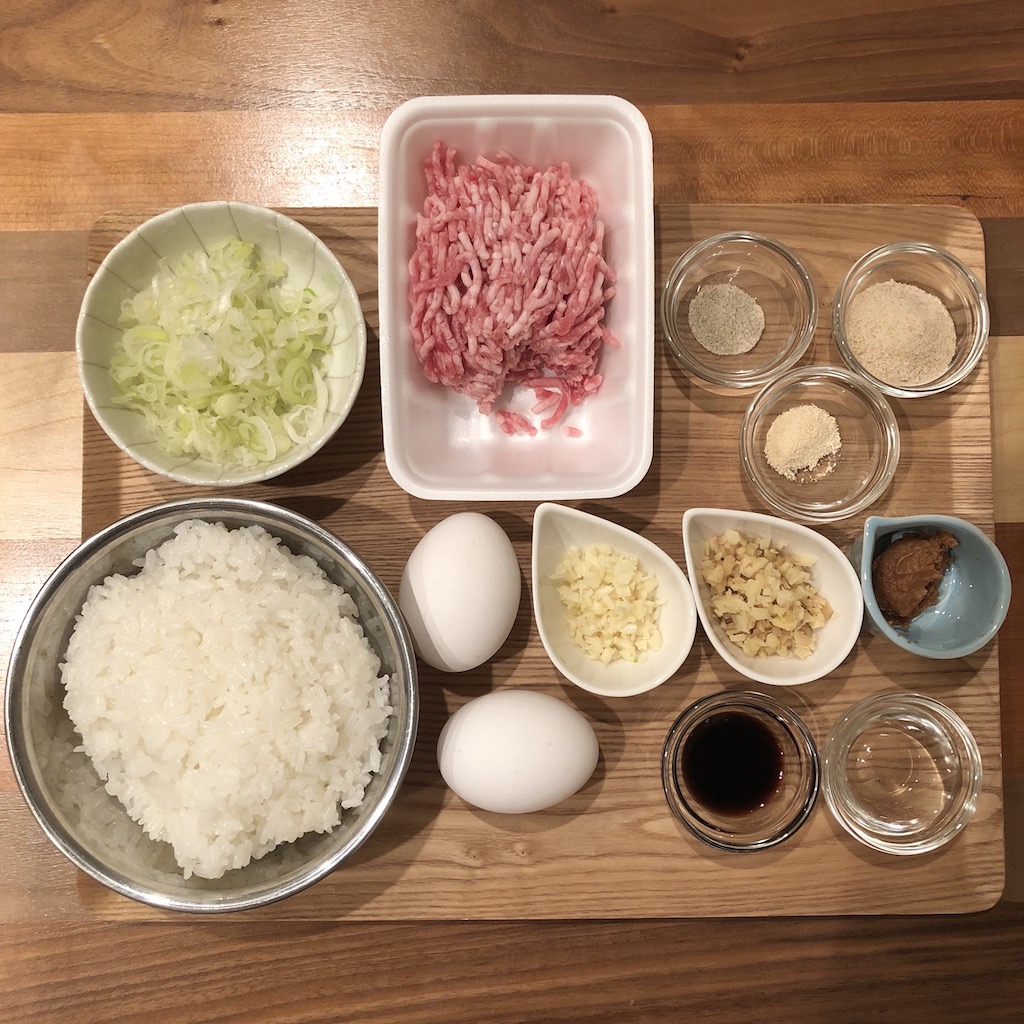 Directions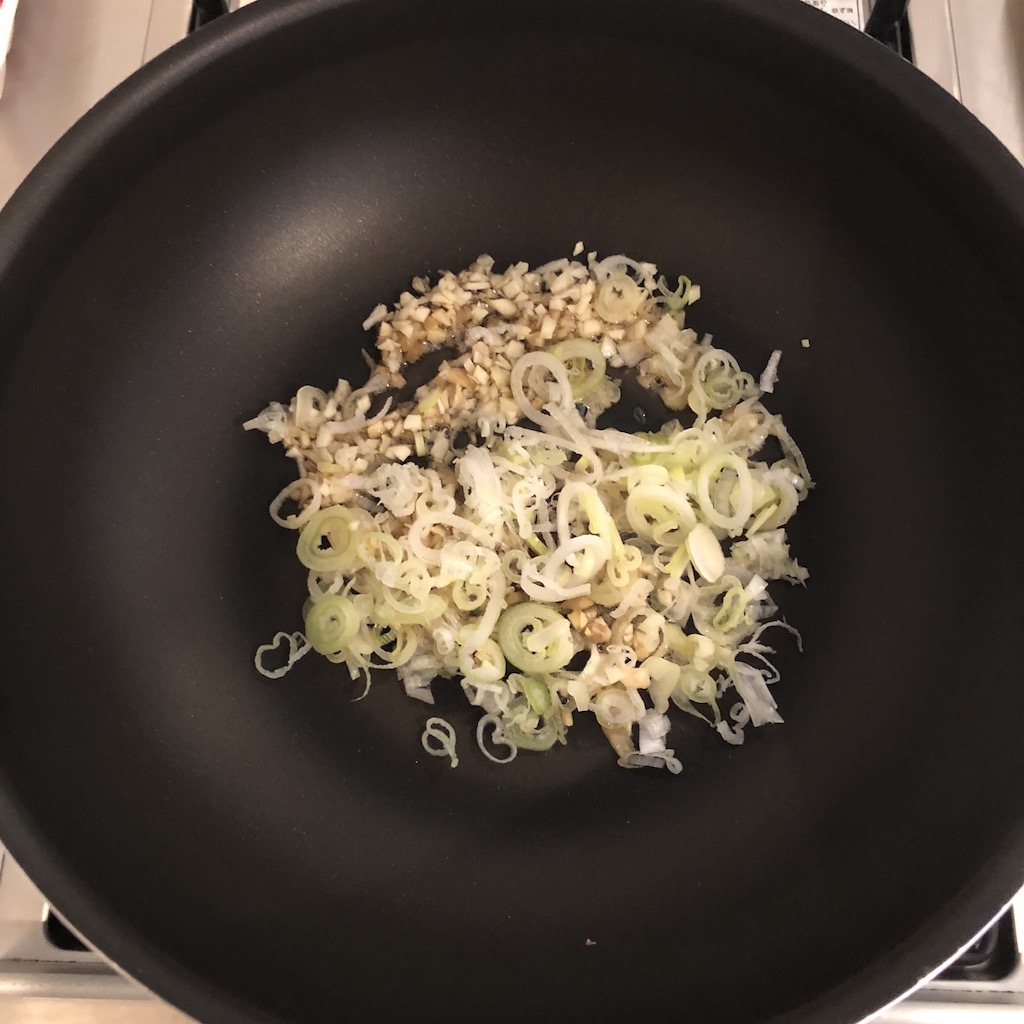 1. Pour oil on a pan. Heat all of ▲ ingredients on low heat for about 1 min.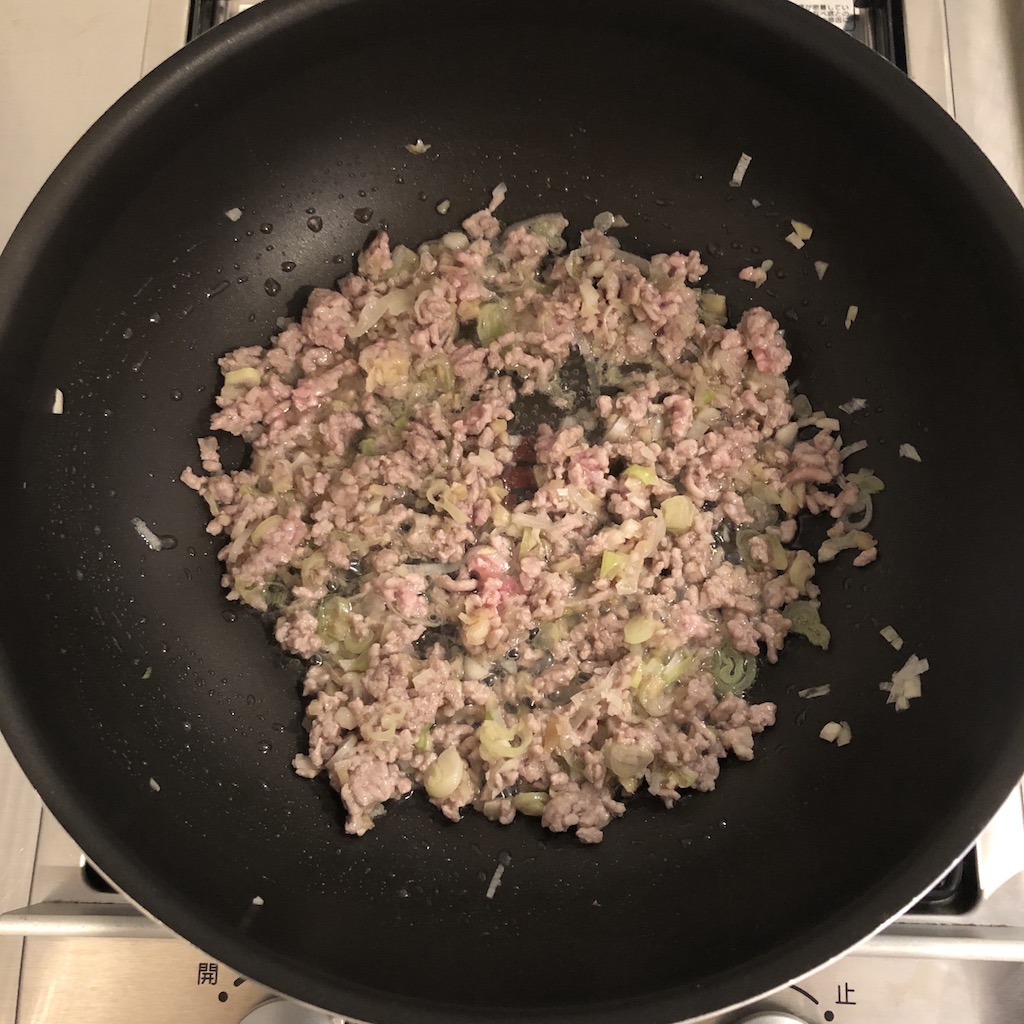 2. Add ground pork, and stir-fry until the color changes.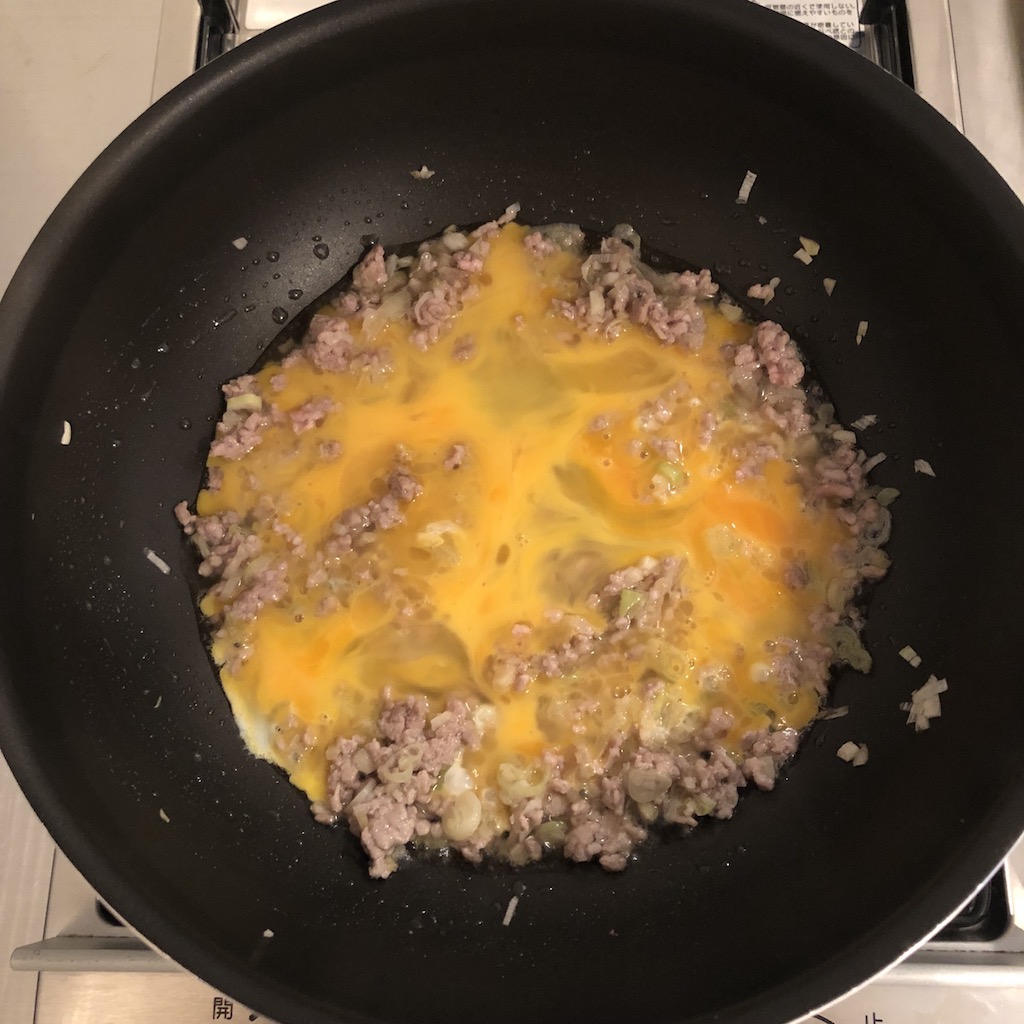 3. Add beaten eggs on top of meat.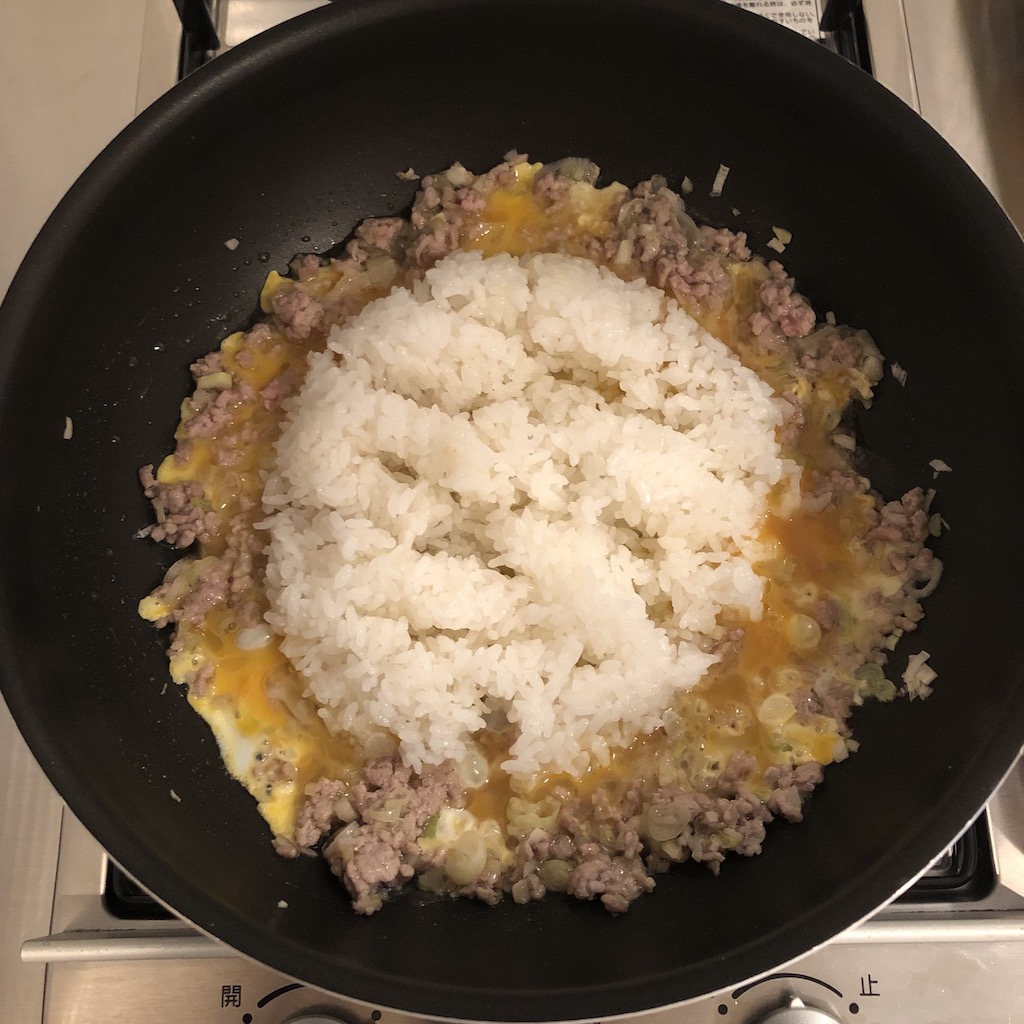 4. Before the egg is coagulated, add steamed rice right away. Stir-fry while crushing the rice. Make sure to mix rice with other ingredients well.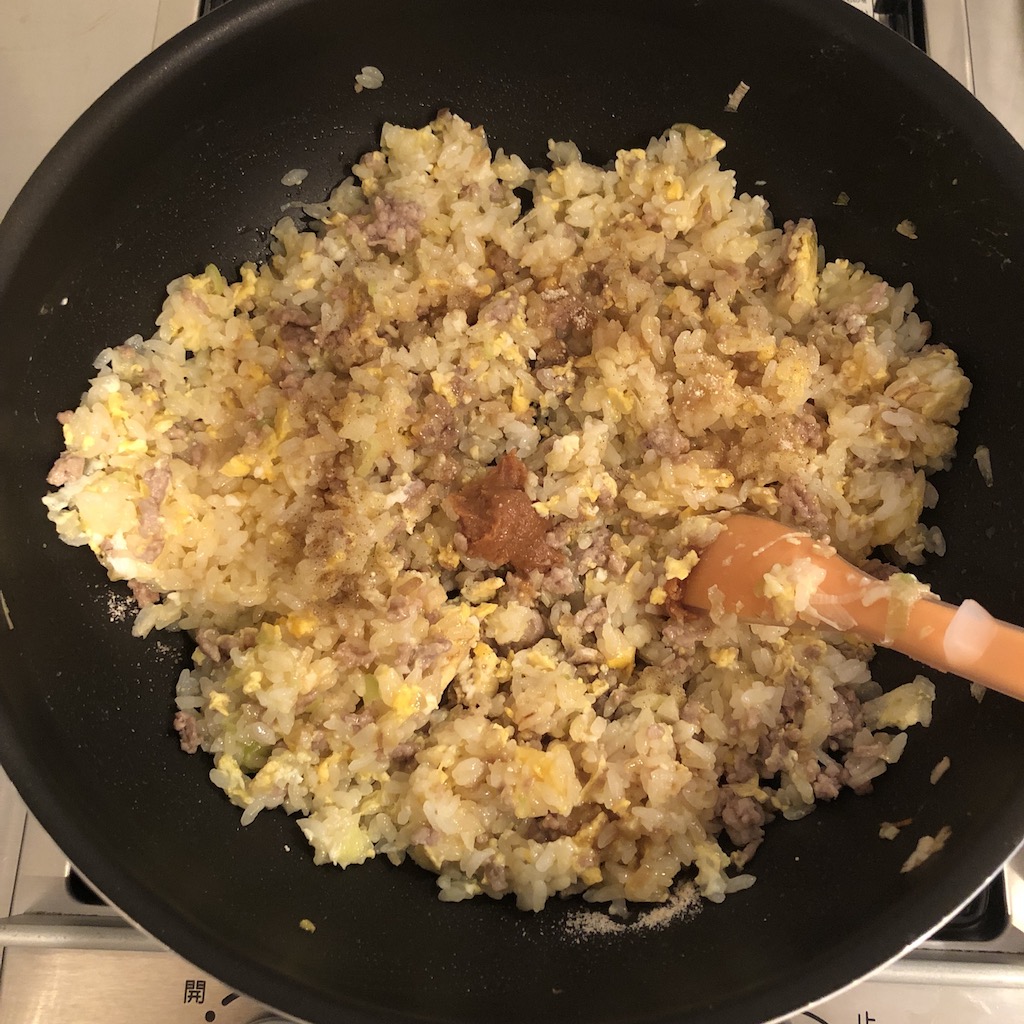 5. Add all of ● seasonings to the pan, and stir-fry well. Make sure miso paste is melted completely.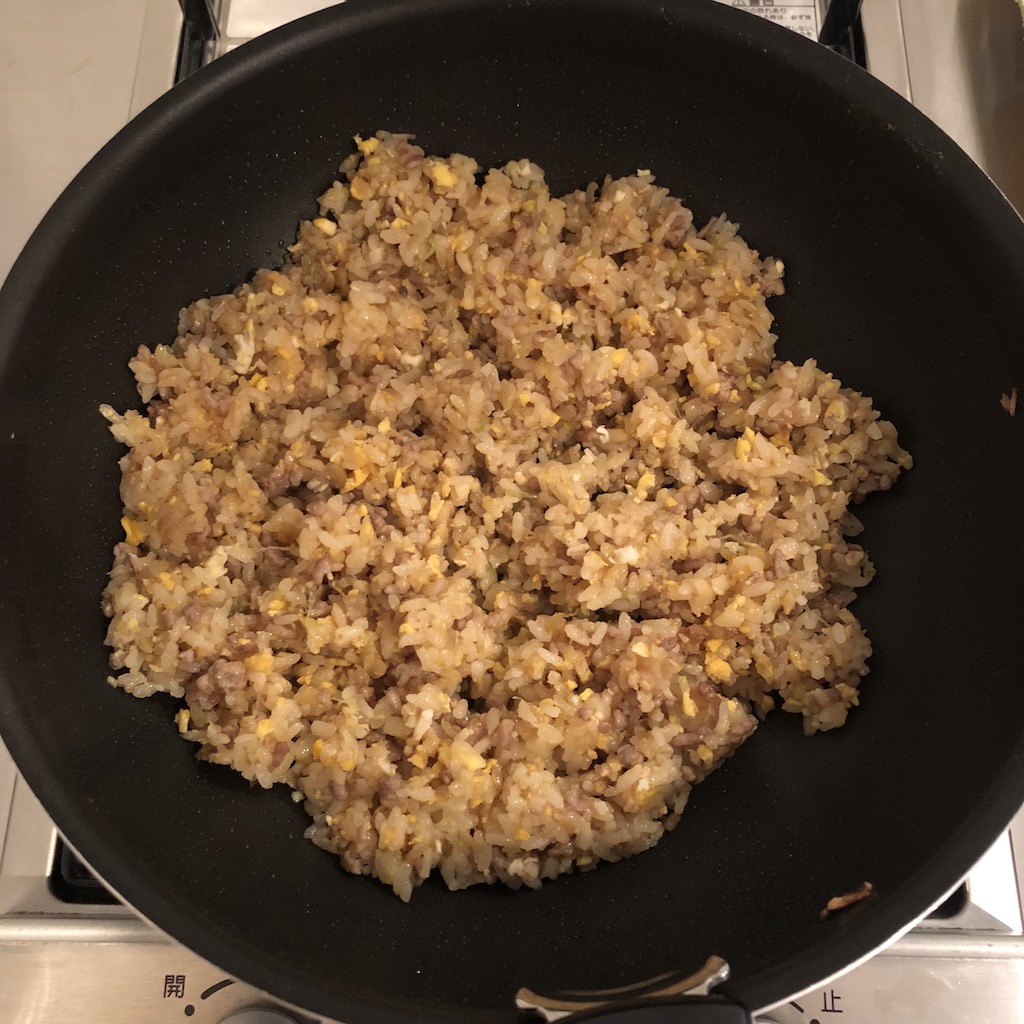 6. Stir-fry on medium to high heat for about 5-10 min. Get rid of moisture as possible as you can so that the fried rice would be nice and non-sticky. It's more genuine style!
Sprinkle extra green onion and black pepper to your liking.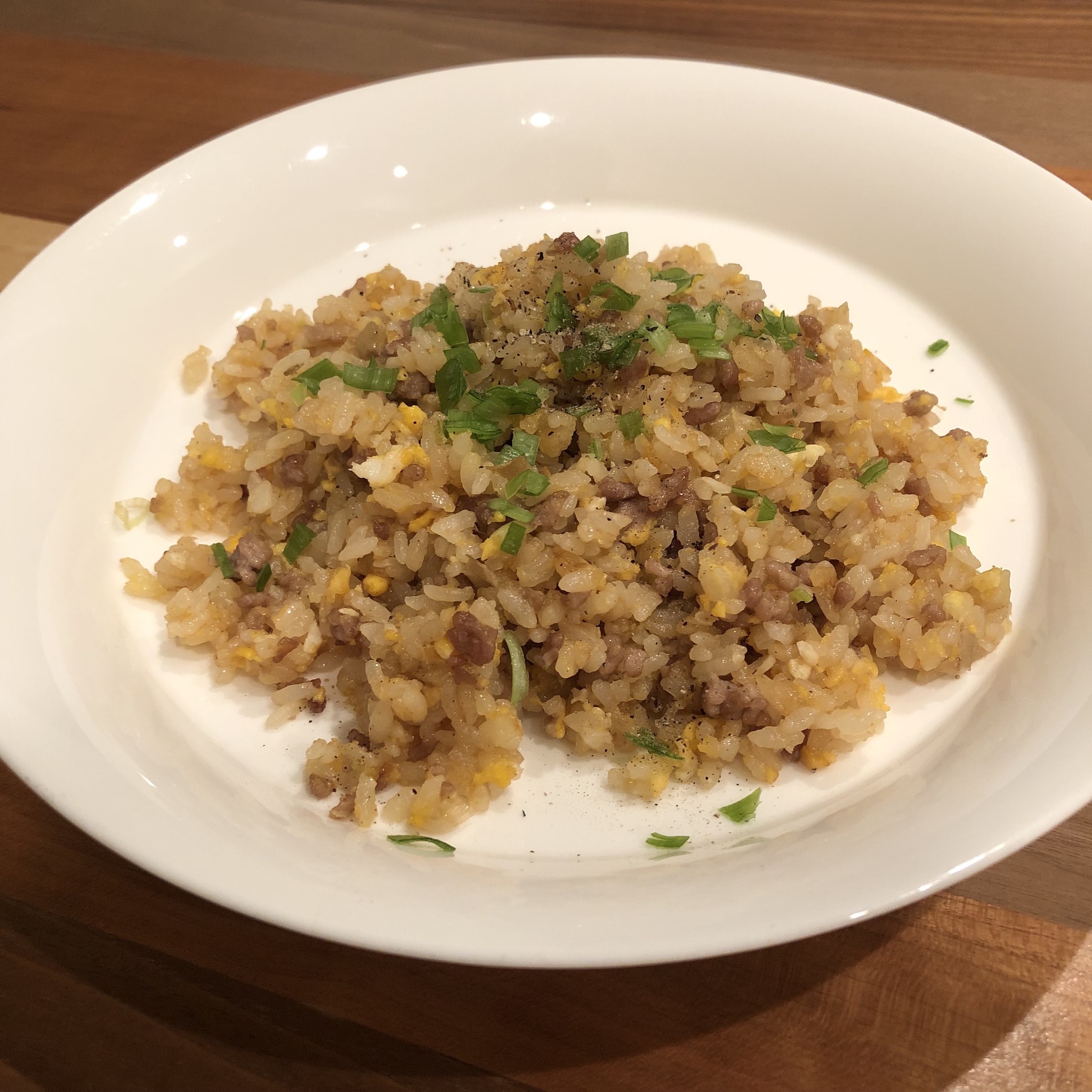 Ready to eat!