Have you tasted Okonomiyaki in Japan?
Okonomiyaki is Japanese-style pancake made from flour, cabbage, egg, pork and so on.
I love the sauce for okonomiyaki which is kind of similar to barbecue sauce.
The combination of mayonnaise and this sauce is extremely tasty and matches so well with the pancake.
"Okonomiyaki", the name implies "whatever you like". So you can put any ingredients you like for okonomiyaki such as seafood, meat, vegetables, and even pieces of rice cake.
If you visit Okonomiyaki restaurant, you will see tremendous kinds of menu only for okonomiyaki.
Please find your own style of it with your favorite ingredients when you visit Japan.
OKONOMIYAKI STYLE OMELETTE is actually easy way to feel Okonomiyaki at home!
(It doesn't contain flour so might be the choice for gluten-free diet).
Instead of using meat and seafood, the main material is egg this time.
The important part, the sauce is substituted by tonkatsu sauce this time.
I believe this omelette can spread the attraction of Okonomiyaki.
Please enjoy delicious fluffy omelette!
【Recipe (2 servings)】
Ingredients
2 eggs
3 oz cabbage, Shredded
3 oz Chinese yam
1 tablespoon minced green onion
1 teaspoon miso paste
1 teaspoon soy sauce
1 teaspoon sugar
1/2 teaspoon chicken stock granule (cube)
For topping
●tonkatsu sauce
●mayonnaise
●dried bonito shavings (katsuo-bushi)
●green dried seaweed (ao-nori)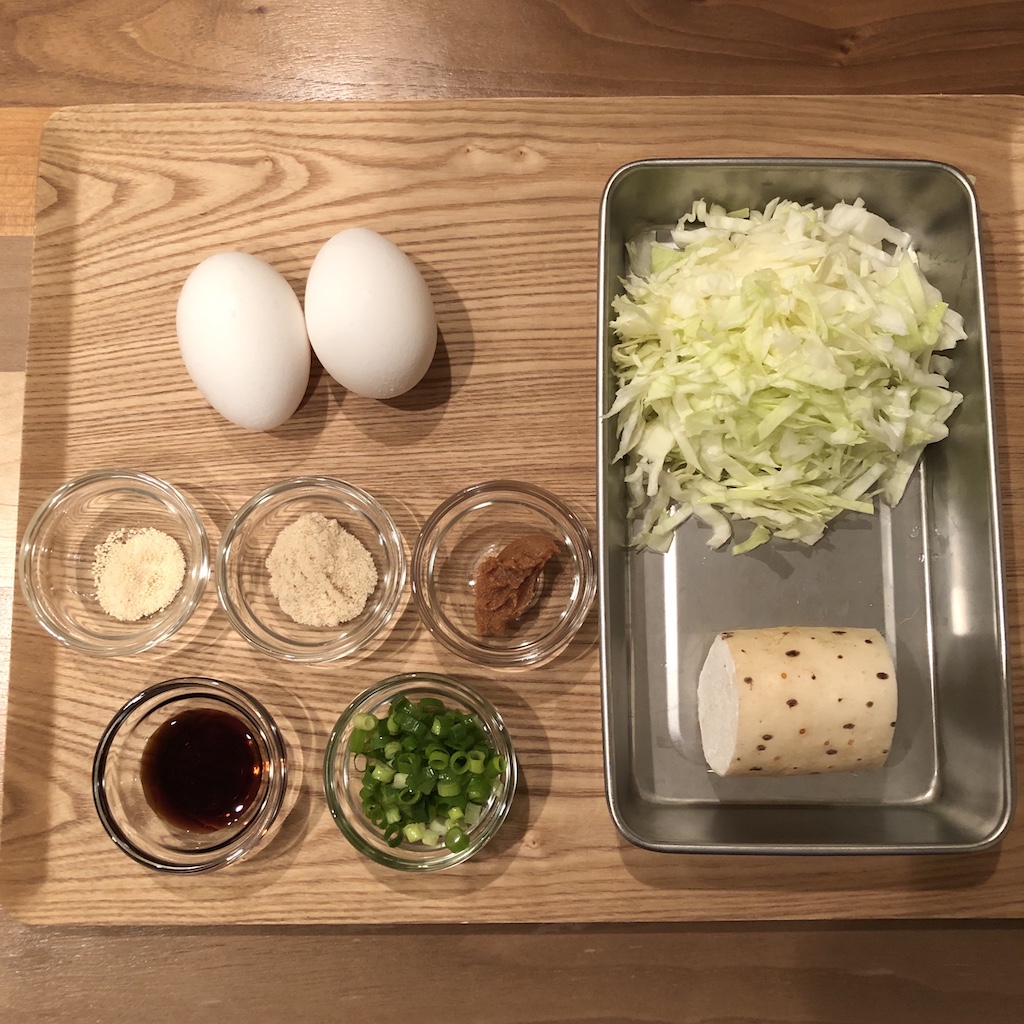 Directions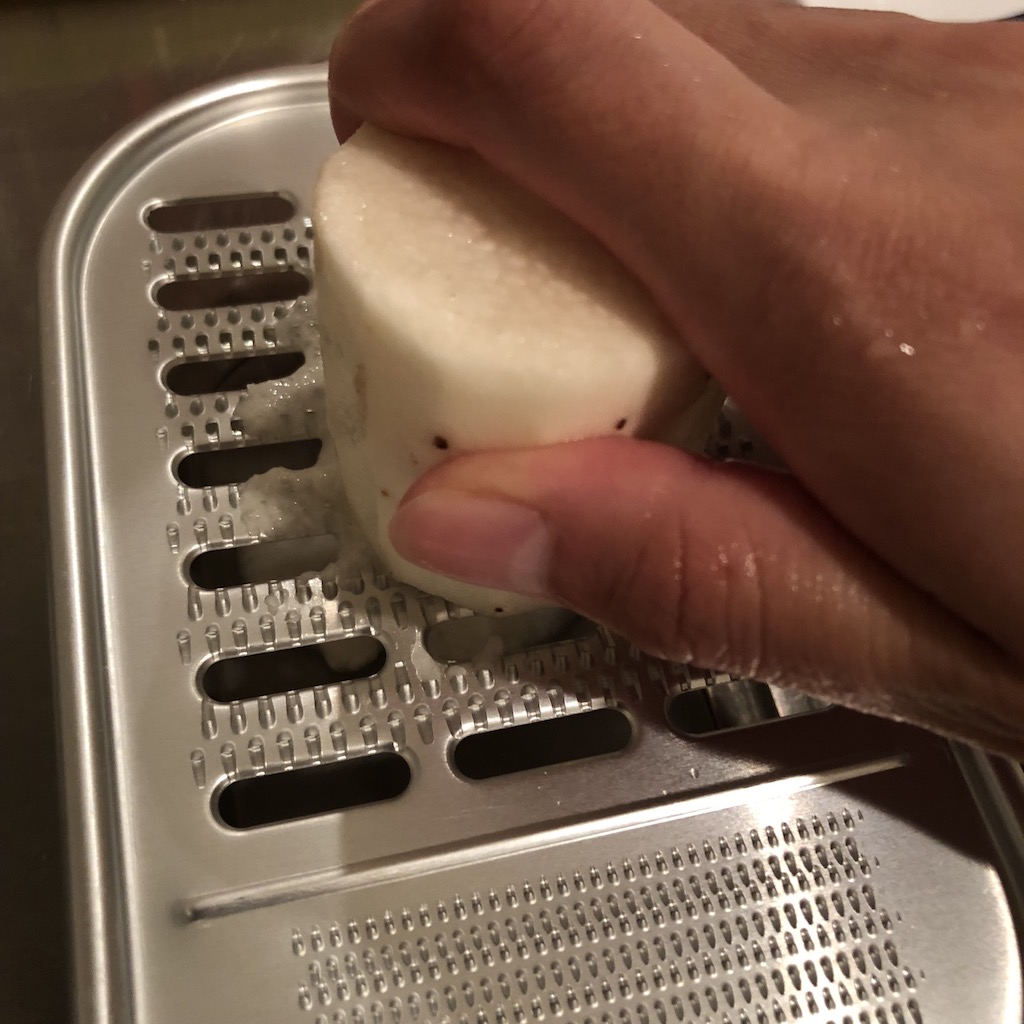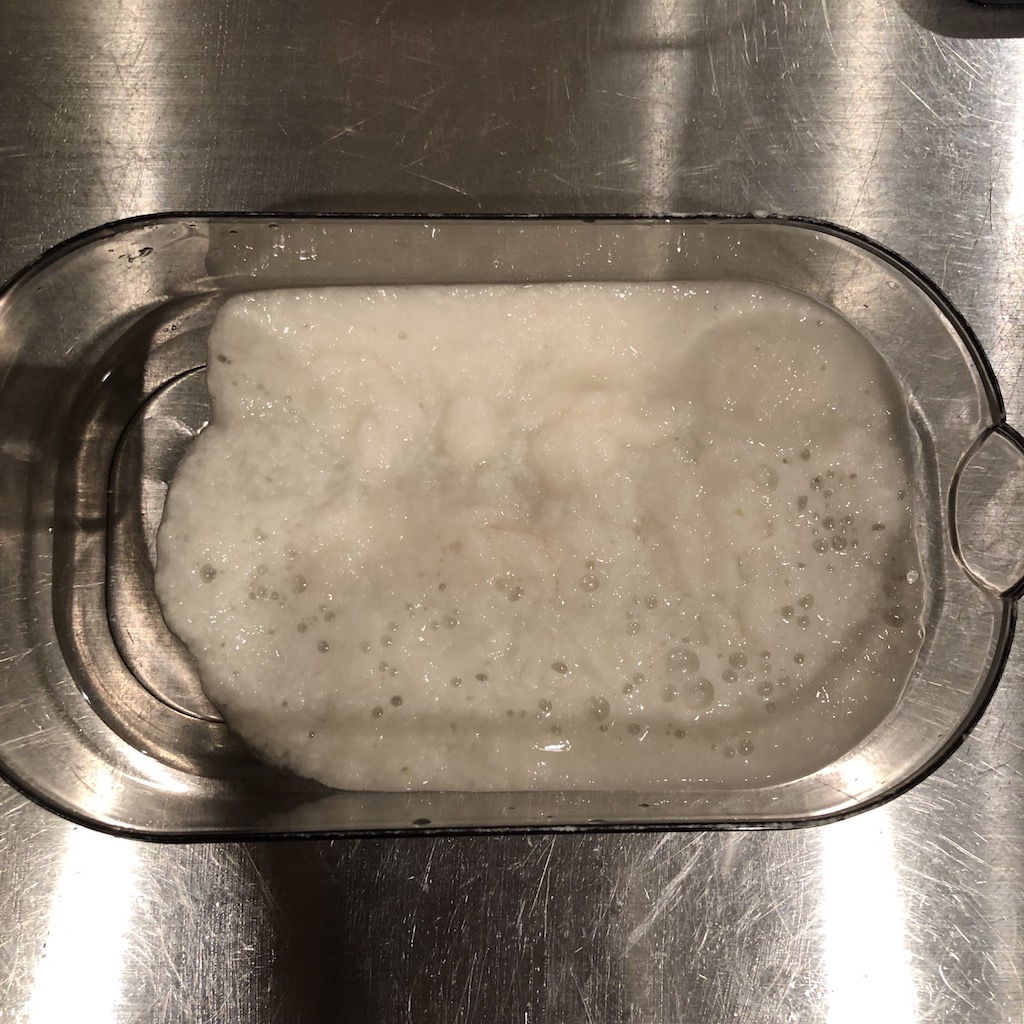 1. Grate Chinese yam.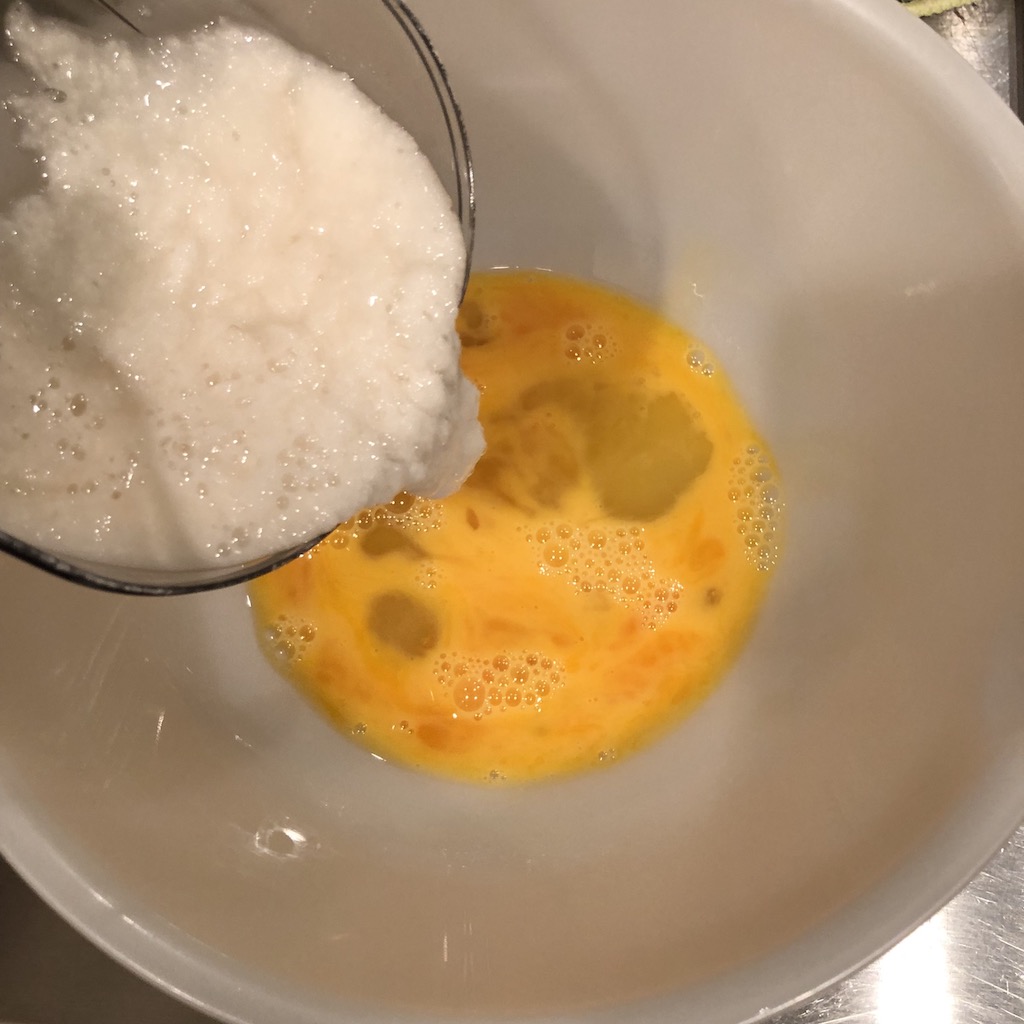 2. Mix grated Chinese yam with beaten egg.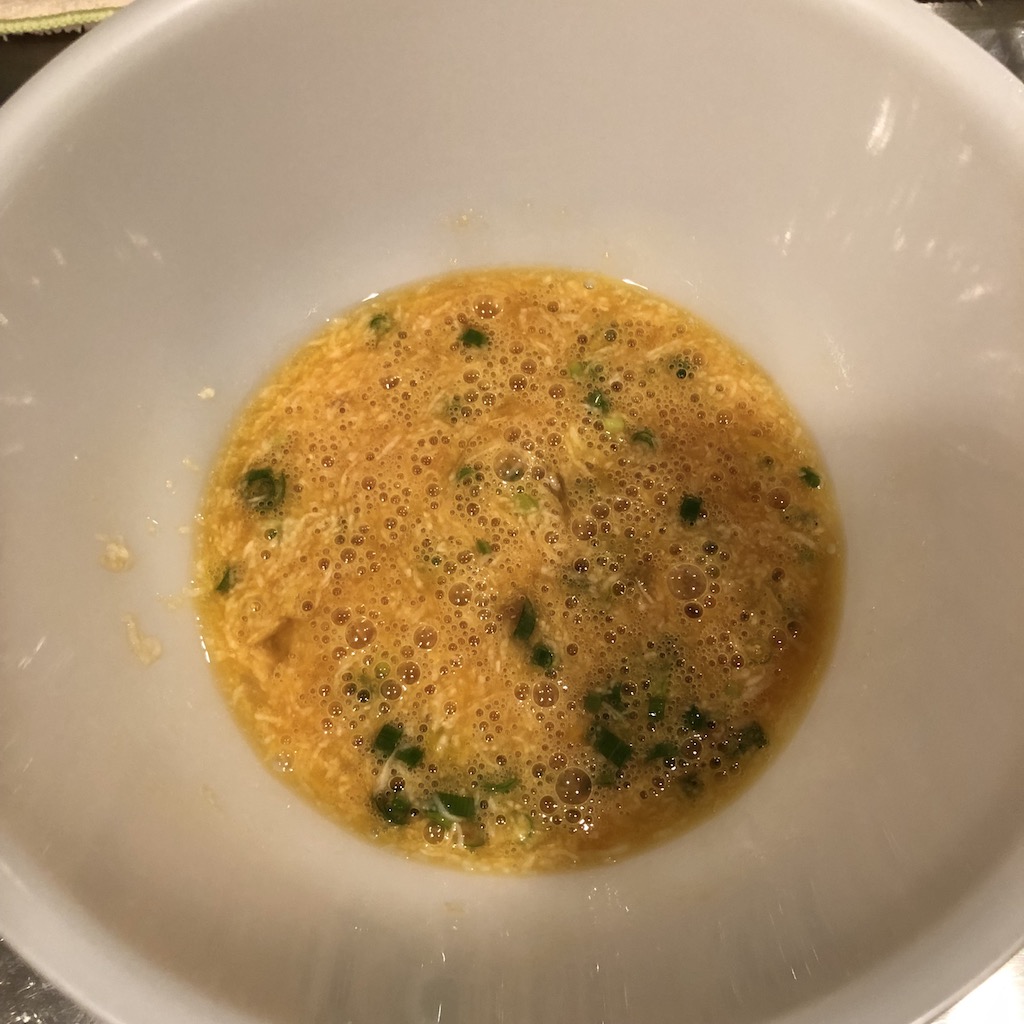 3. Add green onion and all of seasonings in the bowl. Stir well.
Tip: Miso paste does not melt easily so it is better to mix with soy sauce beforehand.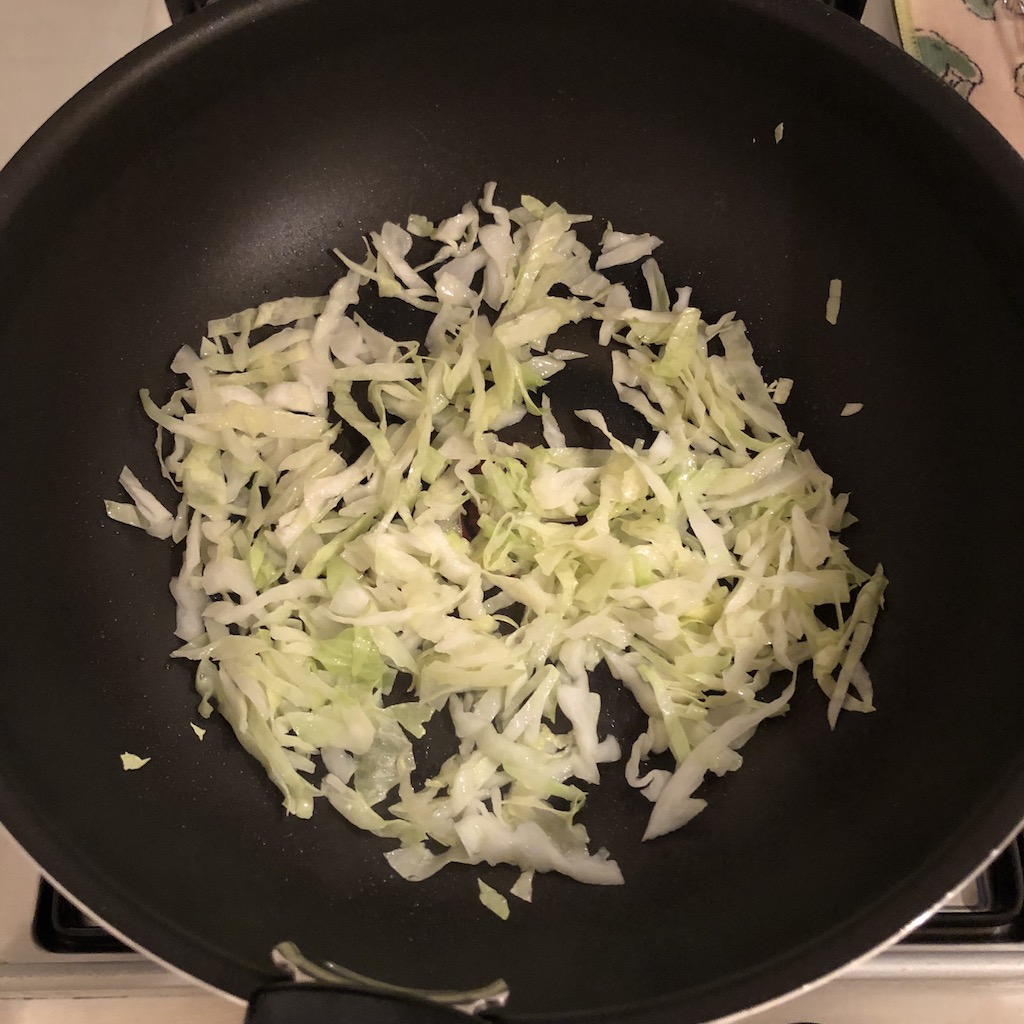 4. Stir-fry cabbage with oil in a pan. Let them cool down.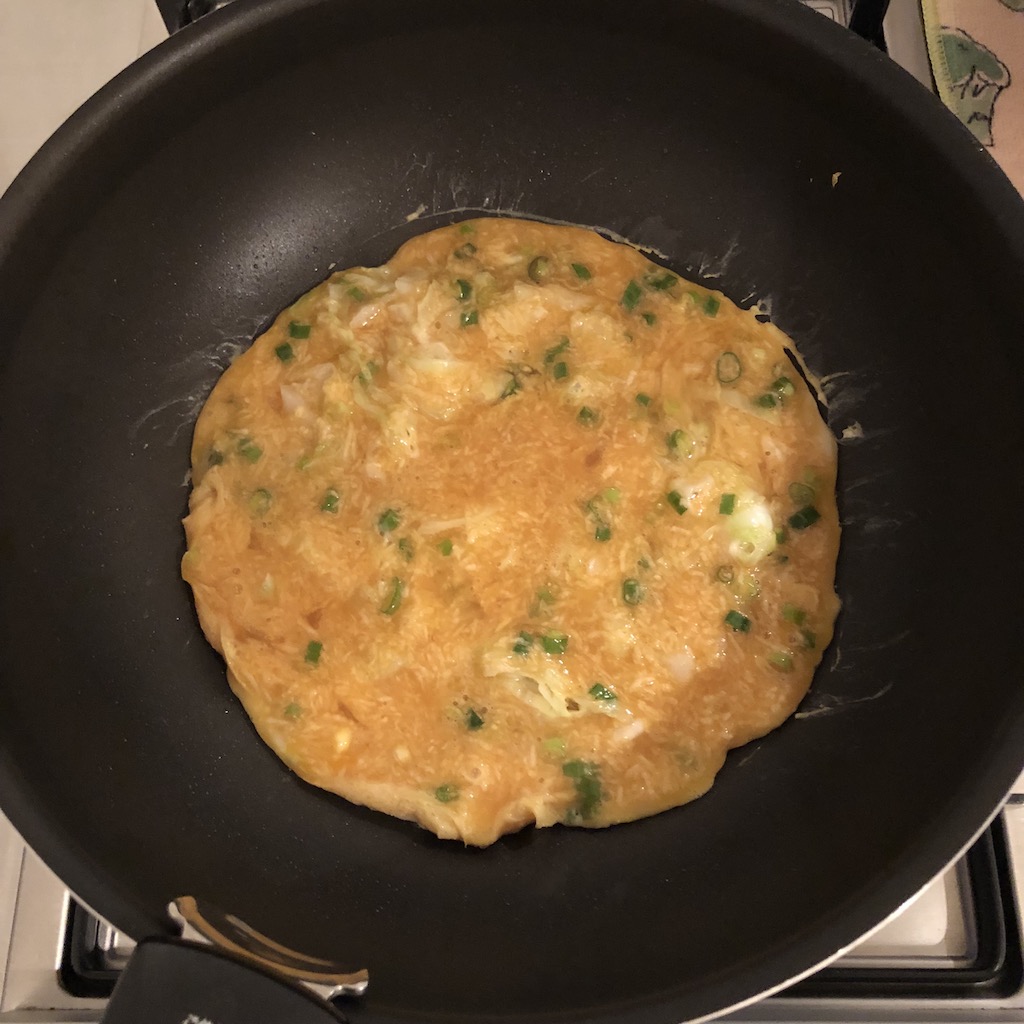 5. Mix cabbage with eggs. Add oil to a hot pan, and cook omelette.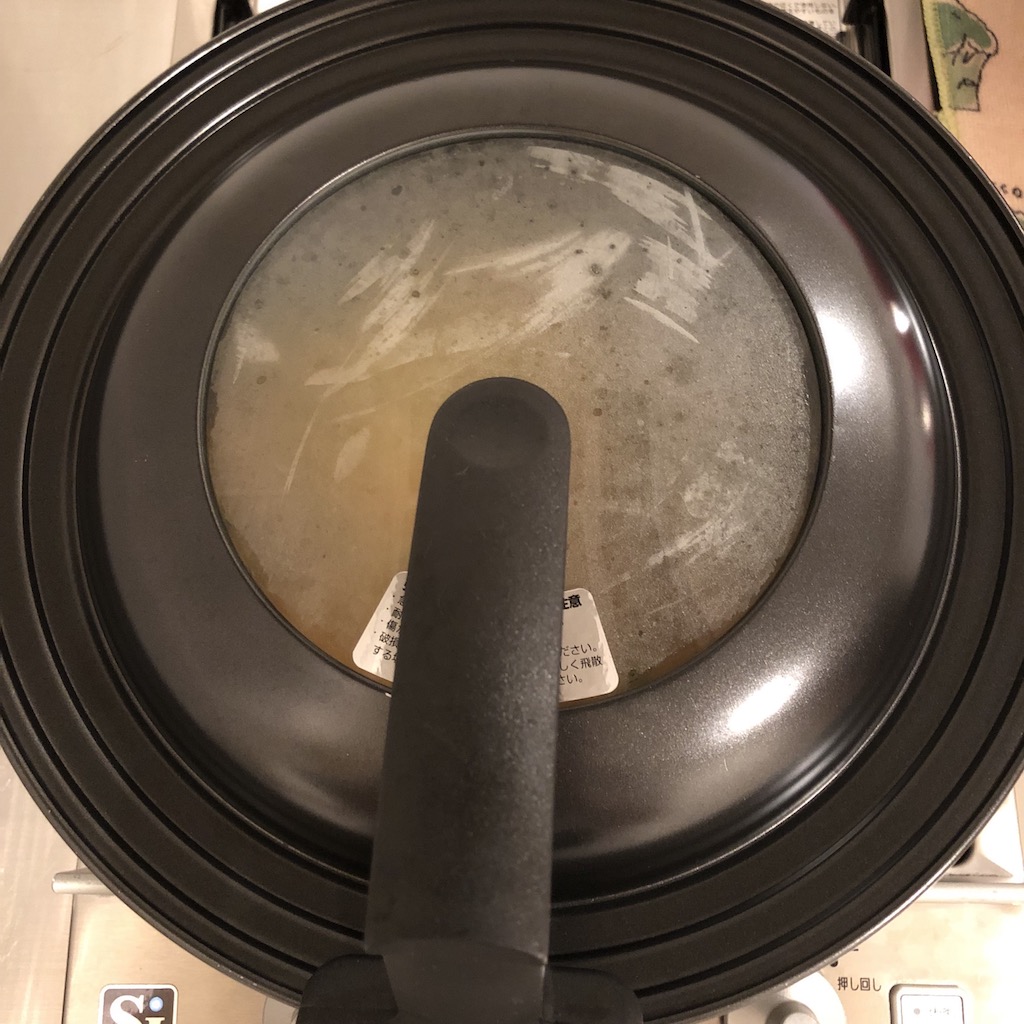 6. Heat omelette until your favorite baking extent. Serve on a plate and sprinkle ● to your liking.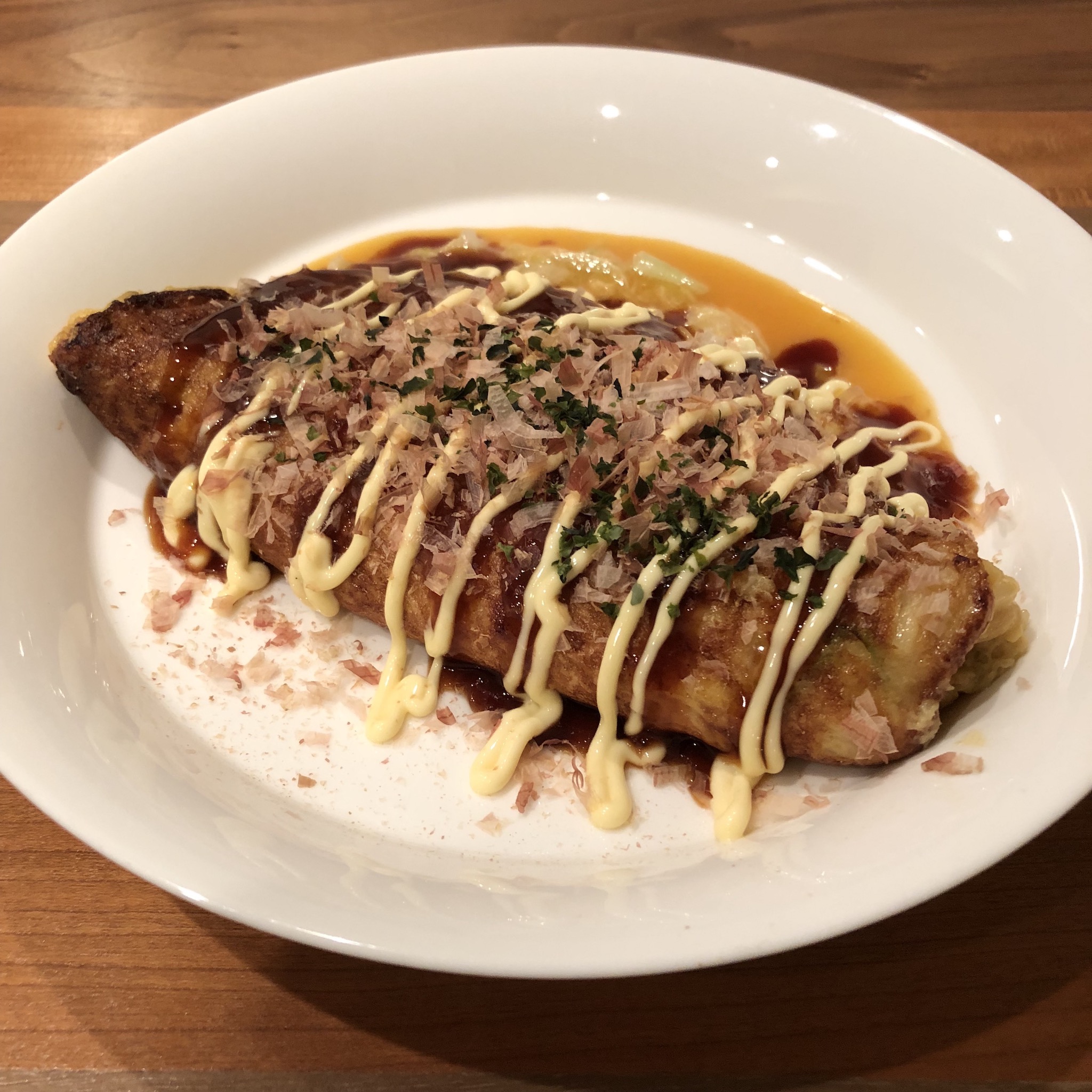 Ready to eat!