"Sandwiches" in today's recipe does't mean the one using bread, but it uses eggplants instead.
The style is putting seasoned ground meat between two slices of eggplant. Then they are coated with salty-sweet sauce after being grilled.
Using lotus root instead of eggplant is also popular in Japan. (I might be able to introduce it in the future.)
You can actually use your favorite ground meat (beef, pork, chicken, etc), but don't forget to season it with miso paste. This is important point to make tasty meat part.
(Although it's not must-do list, I used enoki mushrooms to expand the portion of meat to make it cost friendly and healthier.)
By grilling eggplants completely they gets nicely soft, and matches so well with miso flavored ground meat.
Please enjoy the best vegetable sandwiches with delicious sauce!
【Recipe (2 servings)】
Ingredients
8 oz eggplant, Cut into round slices
3.5 oz ground meat (beef & pork)
2.5 oz enoki mushrooms, Minced
4 sheets shiso (Japanese basil), Minced
2 tablespoons flour
●2 teaspoons sake (or white wine)
●1 teaspoon miso paste
●1 teaspoon soy sauce
●1 teaspoon grated ginger
●1/2 teaspoon chicken stock granule (cube)
For sauce
▲1.5 tablespoons soy sauce
▲1.5 tablespoons sweet sake (mirin)
▲1 tablespoon sugar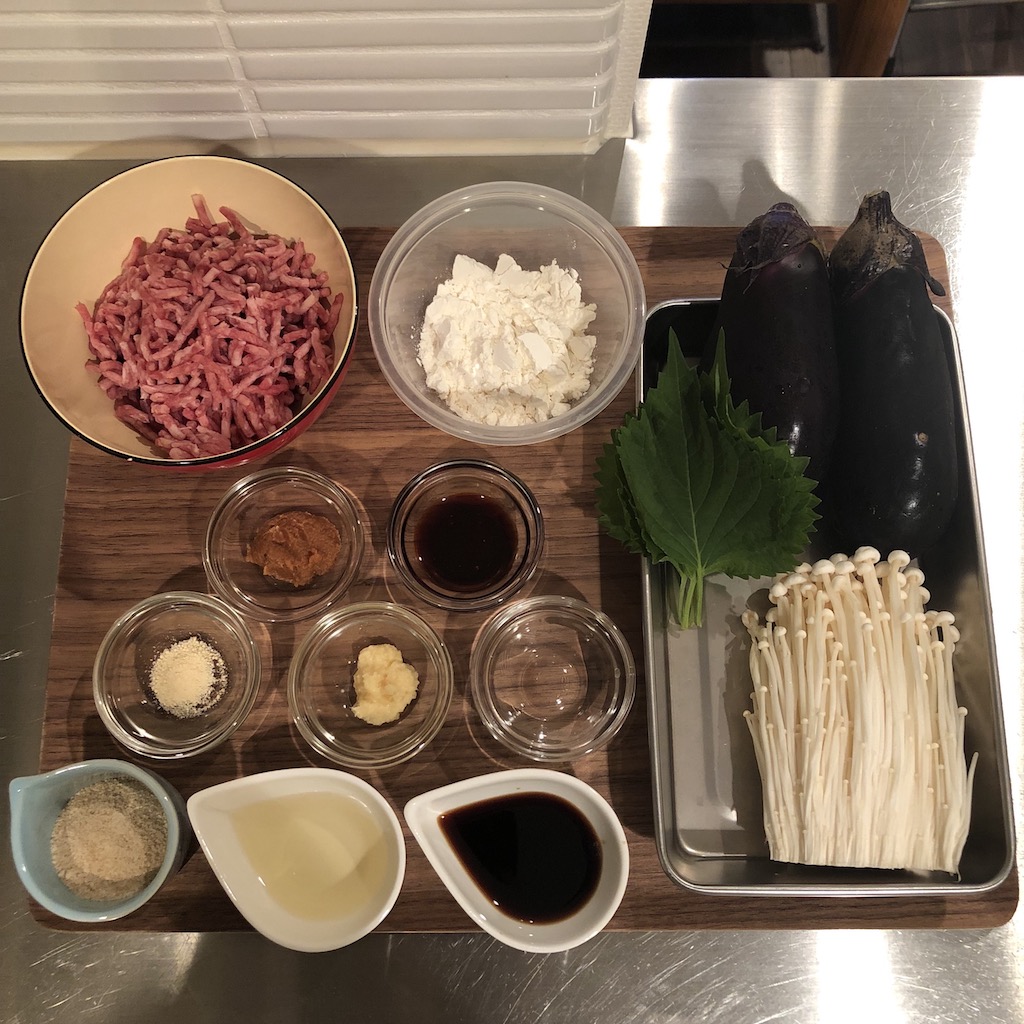 Directions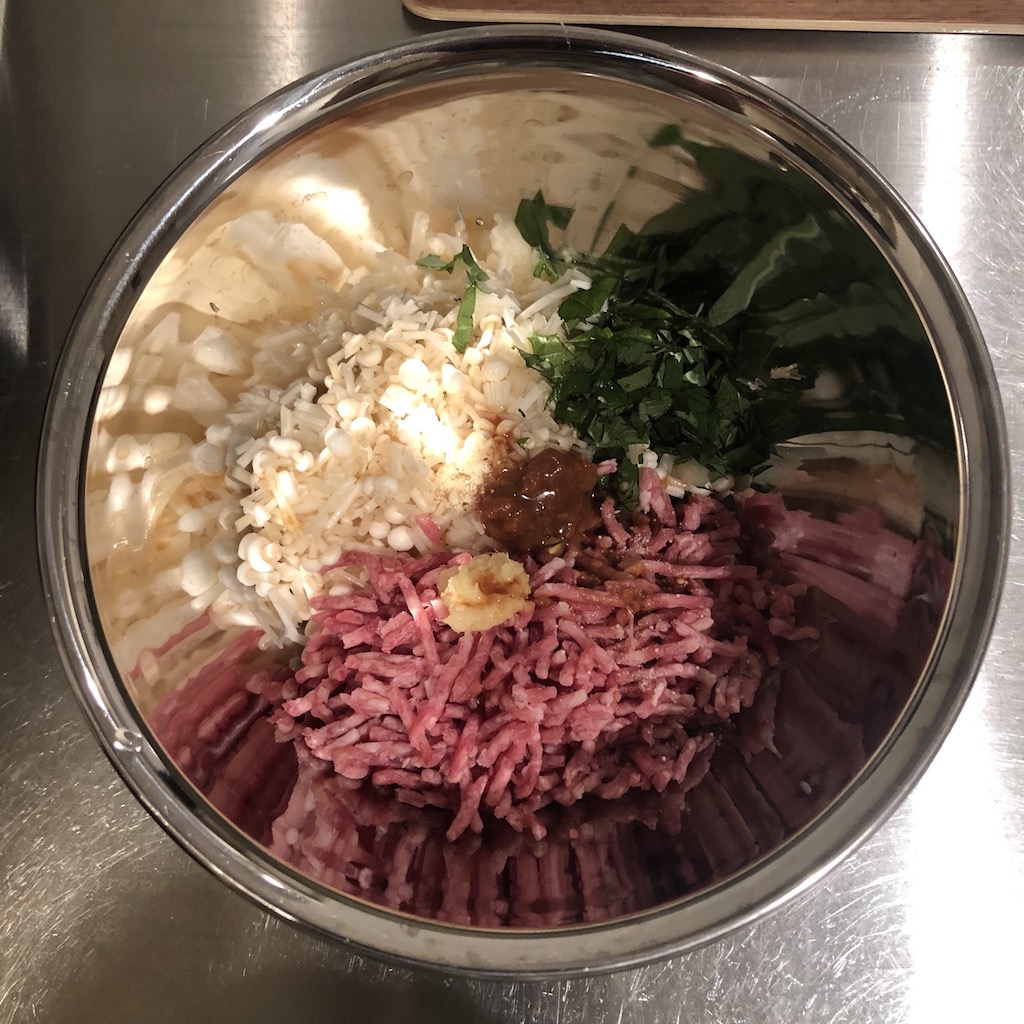 1. Mix ground meat, enoki mushrooms, shiso, and all of ● seasonings.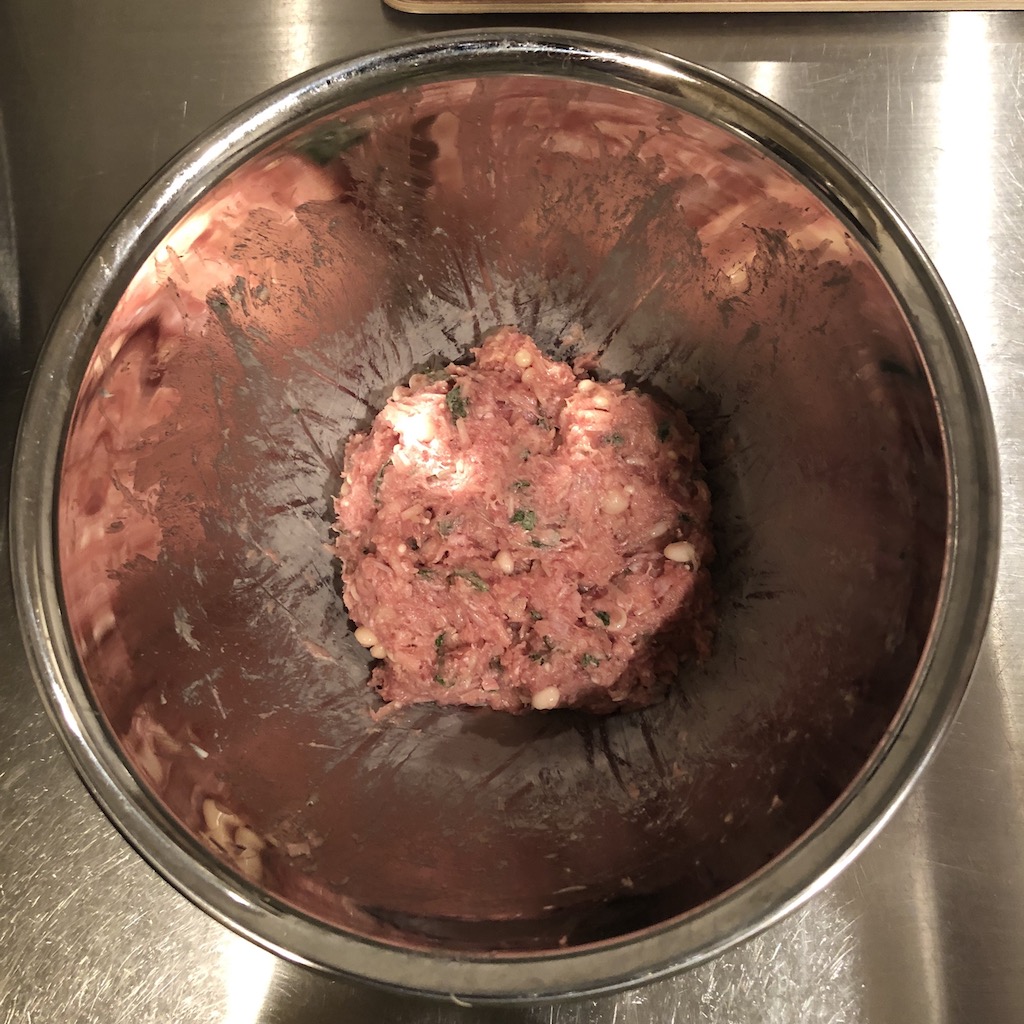 2. Knead well.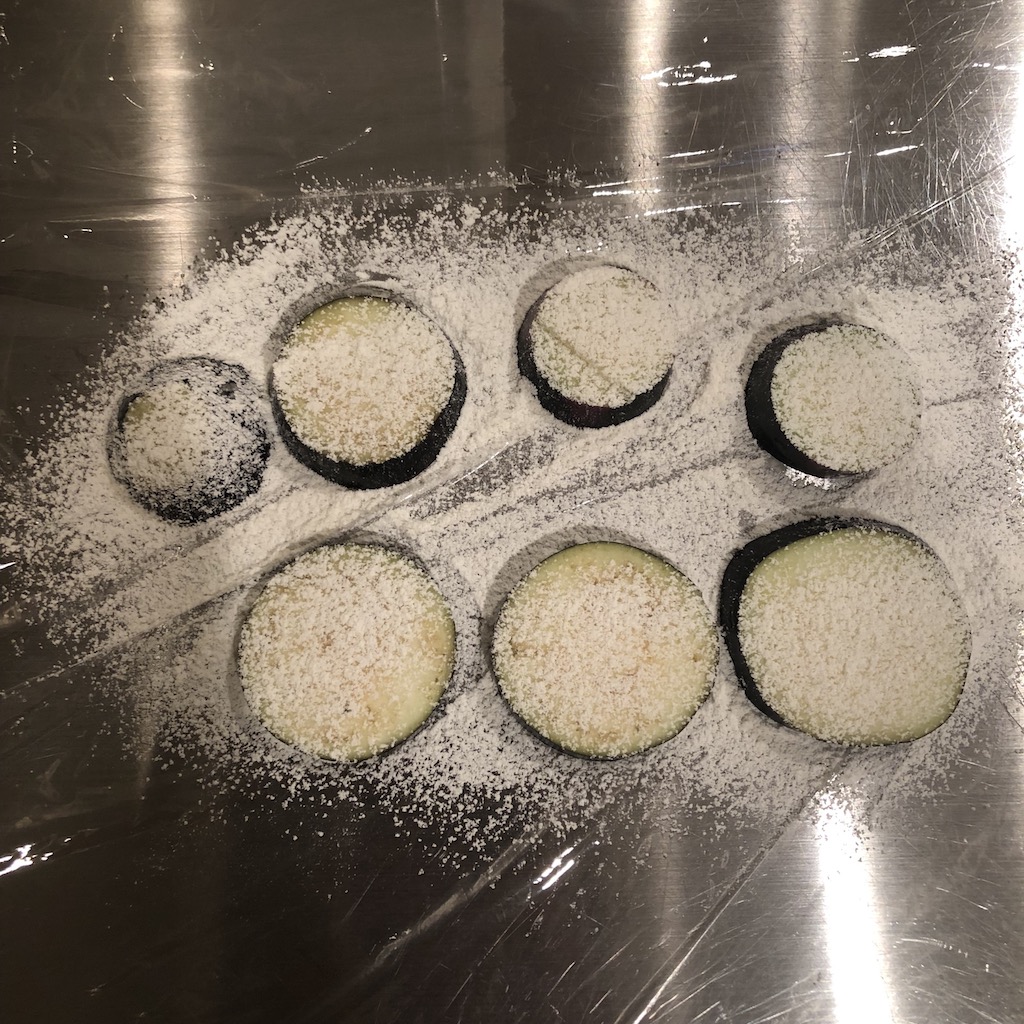 3. Coat both sides of sliced eggplant with flour.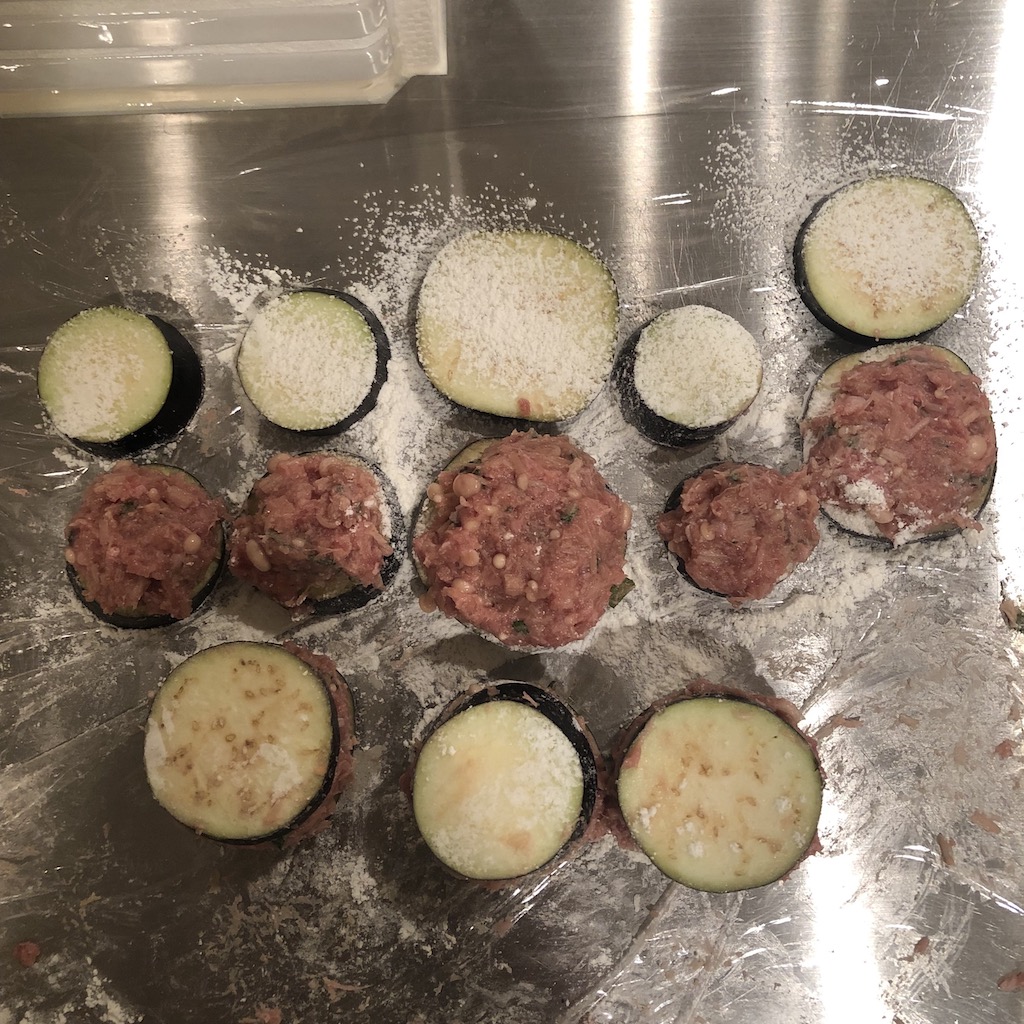 4. Put seasoned ground meat between two slices of eggplant.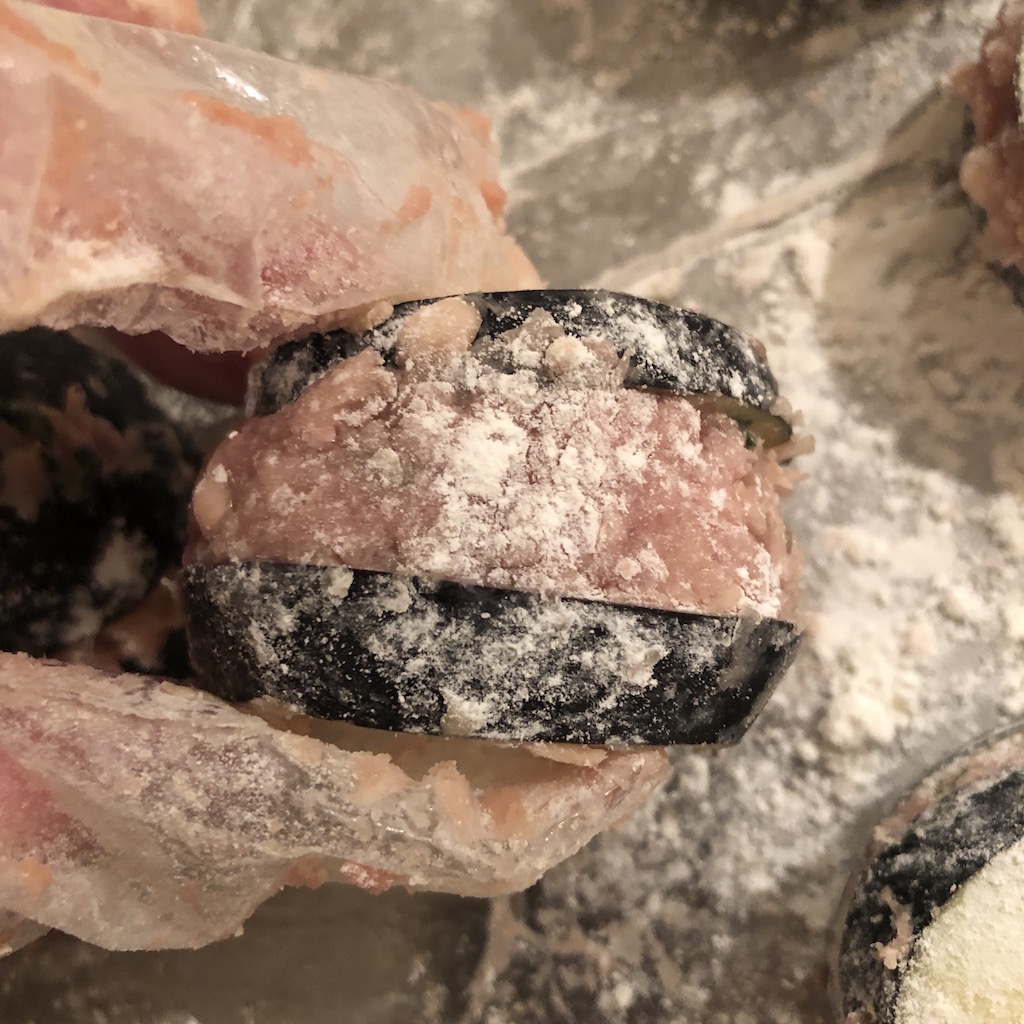 5. Coat the side of sandwiches with flour.
6. Pour oil in a pan, and grill them on low heat for about 2 min.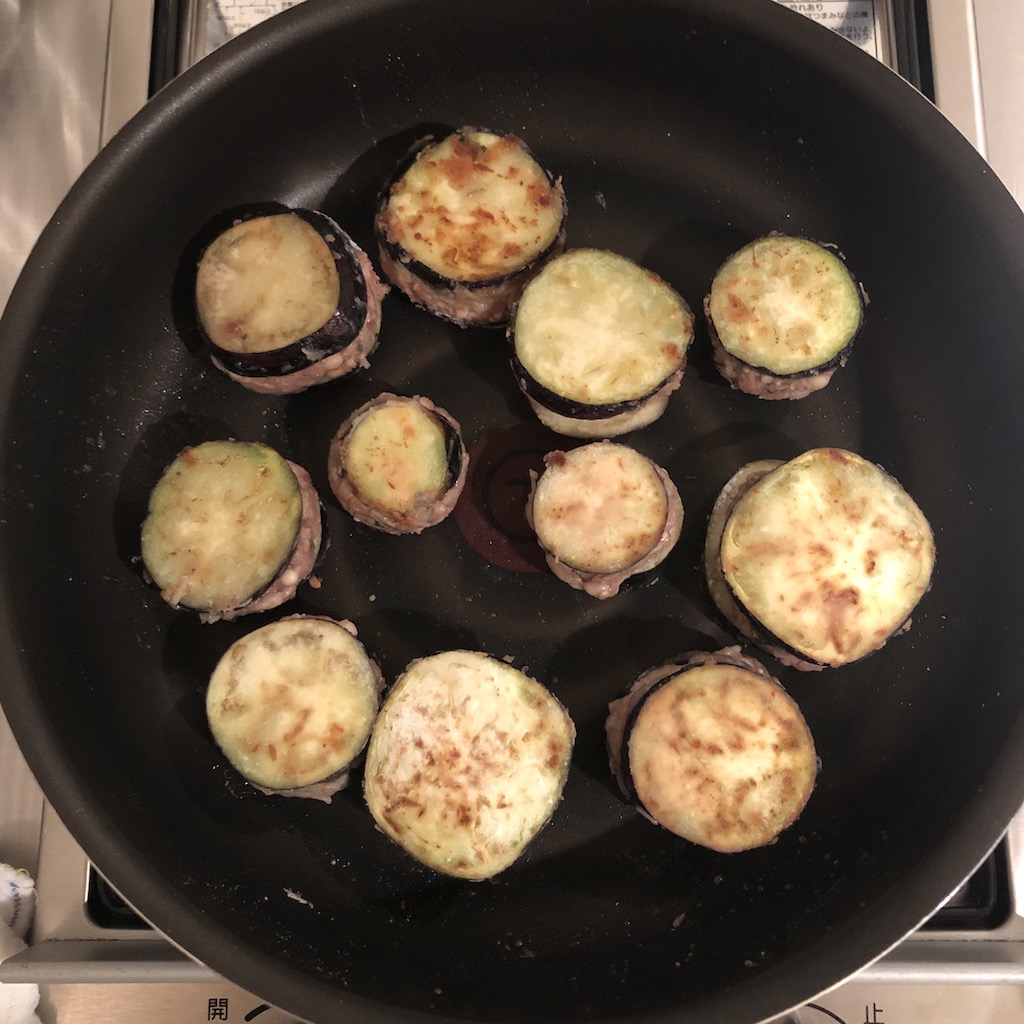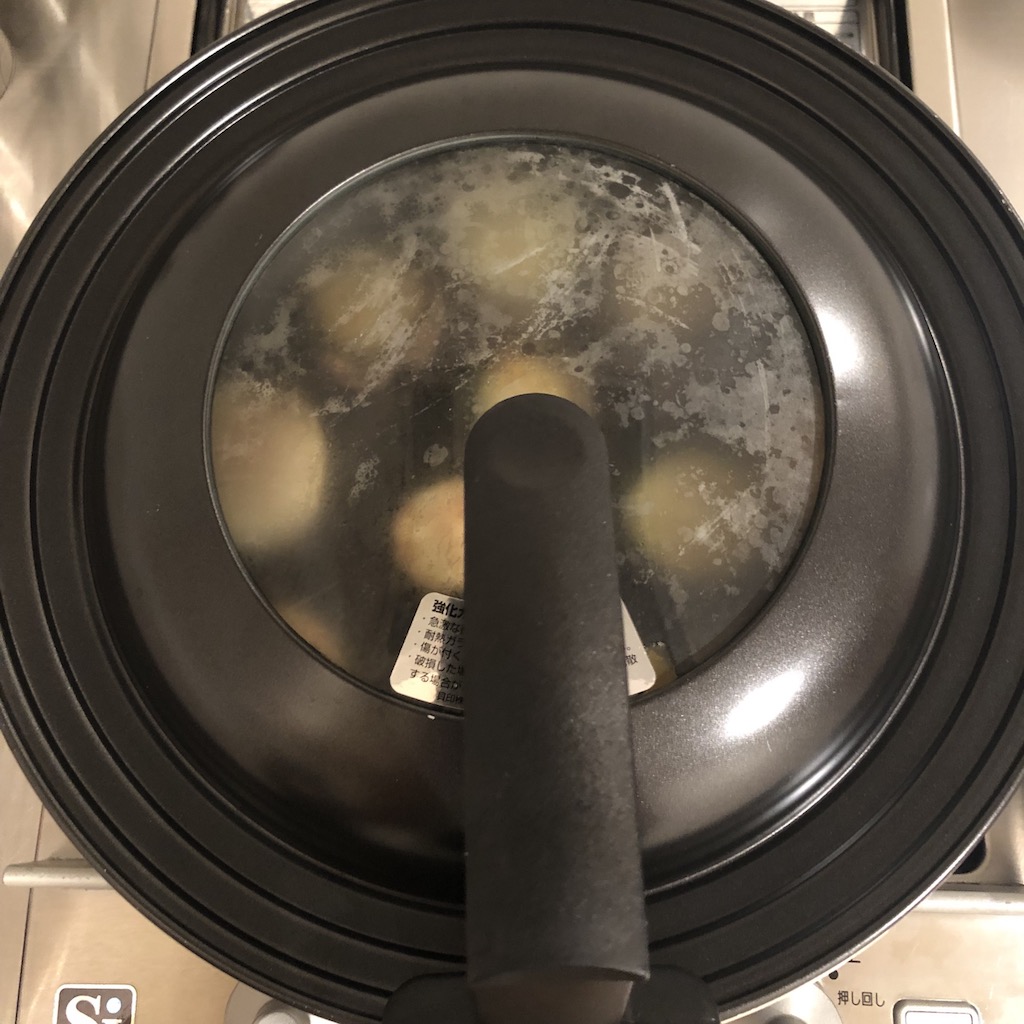 7. Turn over sandwiches, and put a lid on the pan. Heat for another 2-3 min until they are cooked through.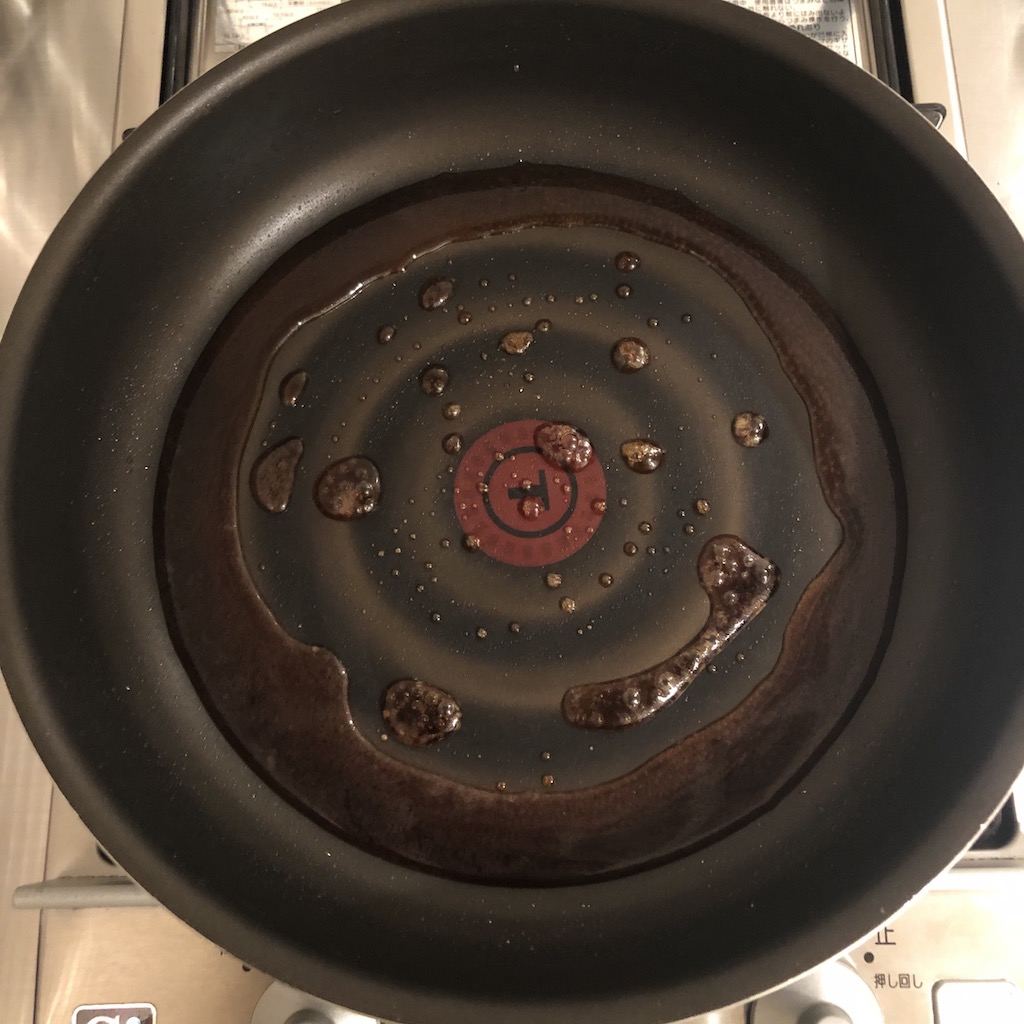 8. Take out sandwiches, and clean the pan. Mix all of ▲ seasonings in the pan, and heat for 1 min.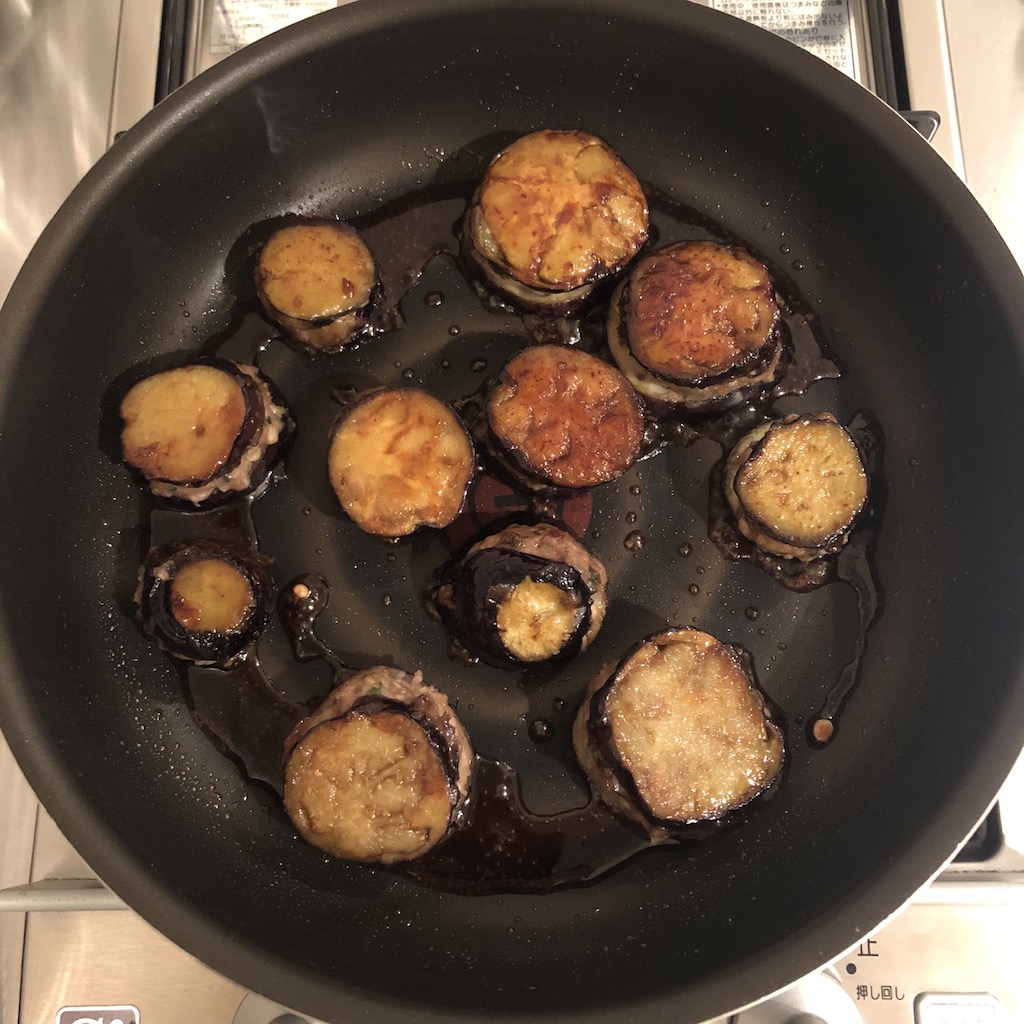 9. Put back sandwiches to the pan, and coat them with the sauce well.
Ready to eat!